Yoga teacher training in Carp starting September
CARP – Yoga and Tea Studio in Carp will be providing virtual teacher training starting this September.
Yoga and Tea Studio will be offering separate Hatha, Yin and Restorative programs with lead trainer Navjit Kaur Sidhu.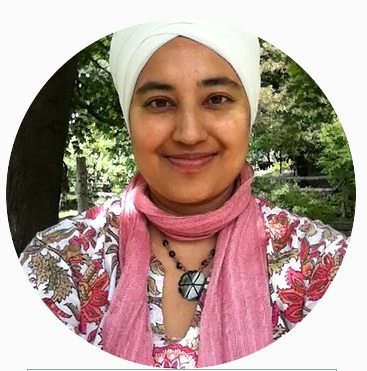 Sidhu is founder and director of the award-winning Yoga and Tea Studio she opened in 2008. Born in India, but having lived her whole life in Canada, her study and practice of yoga over 15 years has allowed her to embrace the wisdom that both the east and west offer to the practice.
"Looking to become a yoga teacher to help yourself and others on the path to health and wellness?" Sidhu released in a statement. "Check out our unique yoga teacher training programs at Yoga and Tea Studio in Carp starting this September."
Due to COVID-19, these programs are being offered as live online learning via Zoom and are approved by the Yoga Alliance.
Yoga and Tea Studio has been recognized as a 200-hour Registered Yoga School (RYS) with Yoga Alliance since 2012, which means graduates from the 200-hour programs have certification which qualifies them to become a 200-hour Registered Yoga Teacher (RYT 200) with Yoga Alliance, a recognized designation around the world. It also provides graduates with the proper credentials to apply for liabilty insurance and work as a RYT anywhere in the world.
Registered Yoga Teachers can receive continuing education hours for taking Toga and Tea Studio training programs as lead trainer Sidhu is designated as a Yoga Alliance Continuing Education Provider (YACEP), for being an expert in the yoga community.
Yoga and Tea Studio is recognized as a Certified Private Educational Institution by HRSDC and the CRA.  Participants in our training programs are eligible to receive an official tuition fee receipt (T2202A) for Tuition and Education Tax Credits for personal income tax.
Sidhu enjoys sharing ancient yoga philosophy and techniques in her classes and relating them to modern day issues such as stress, health and relationships. Sidhu has been teaching since 2005, and her approach is to make classes accessible for everyone, and to provide an opportunity for each client to heal, excel and be challenged in their own way. Sidhu has taught more than 4,000 hours and continues to deepen her own personal practice and the art of teaching with her own continuing education. She teaches a variety of styles such as:
Kundalini, Hatha, Restorative, Yin
Pre/Post Natal & Children's Yoga
Meditation, Gong
Nia, Laughter Yoga, Breathwalk
Sidhu is also an Intern with the KRI Aquarian Teacher Academy and is vice president of the Ottawa White Tantric Yoga Association.  She is active within her local community supporting events, fundraising activities, the local BIA and is a member of the West Ottawa Board of Trade.
"Give us a call at 613-304-6320 to learn more or attend our free info session Friday, Aug 14 from 9:30 to 10:30 a.m." Sidhu said.
Find all the details here.
---