Woodlawn shopowner Vance passes at 91
WOODLAWN – Shopowner Bob Vance, owner of Woodlawn's last general store, passed away Sunday, Oct. 11 at the age of 91.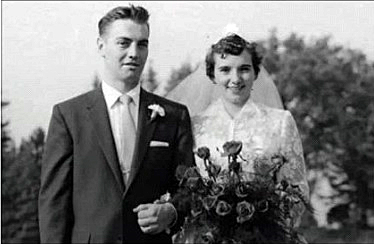 Bob, a lifelong West Carleton resident, took over Vance's General Store from his father Robert in 1955. The store was a fixture at the tiny village's main intersection on Woodkilton and Kinburn Side roads, and Bob and his wife Greta (nee Mulligan) would operate the store for 40 years.
The Vance family moved from Kinburn to Woodlawn when Bob was five years old in 1934 – shortly after Bob's parents purchased the Woolawn store from Benny Anderson. He would spend the rest of his life there. Bob and his wife moved in to their own home in Woodlawn in 1955 the same year they were married and the same year Bob's parents handed the business over to him before moving to Galetta.
Bob and his older brother Tommy were raised in the business, as their parents had operated a store in Kinburn before moving to Woodlawn. Bob also worked at a store in MacLaren's Landing responsible for collecting ice from the ice house.
Bob would close the store in 1995 and the family continues to own the property.
Bob and Greta raised three children, Karen (who passed away at 43 in 1999 to breast cancer), Wendy and David who all worked at the store and pumped gas growing up.
Bob was a fan of recreational hockey, lawn bowling in Galetta, Carpet Bowling in Fitzroy Harbour, curling in Pakenham, Friday night suppers at the West Carleton Royal Canadian Legion in Constance Bay and was a member of the Carleton Masonic Lodge in Carp.
Bob and Greta are also credited with re-naming Torbolton Township Concession Road Two to Woodkilton following amalgamation.
---