Woodlawn's O'Rourke on Hero's Journey
WOODLAWN – Kelly O'Rourke had a dream to help others live their best life. But first she had to find hers.
O'Rourke and her young family, husband Adam and sons Clyde, now 5, and Jude, 3, were getting through life in Woodlawn, working, paying the bills, moving forward, but without focus. It was then O'Rourke saw the need to change, the value of change and the hard work required to accomplish change.
"It was something in my heart for a number of years," O'Rourke told West Carleton Online. "I was at the end of my second maternity and I was looking at 25 more years of work until retirement. My older boy was just starting school and it really hit me hard. I didn't want to blink and miss everything."
In July of last year O'Rourke resigned from her corporate job to build a business centered around inspiring young families to "step out of the old story that these years fly by and empower them to create and live towards a fulfilling vision for their future."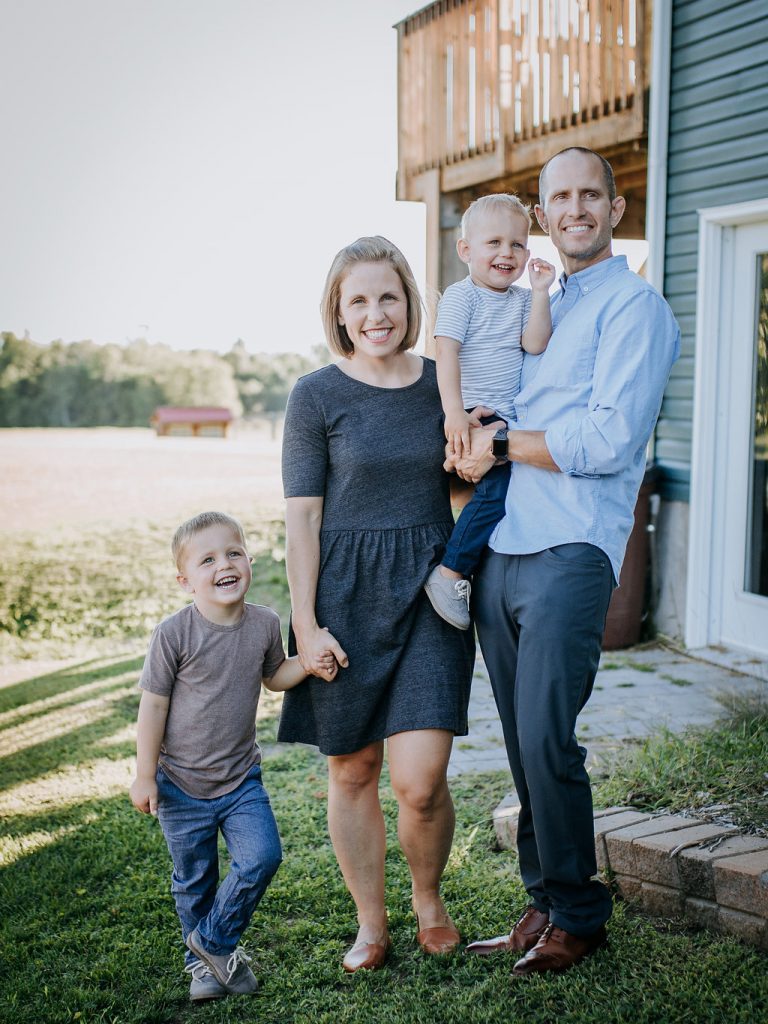 "Really breaking that story of 'gosh, where did my life go?'" O'Rourke said. "While my heart was in the right place last year, I was at the beginning of undergoing this very transformation for myself and my own family and we had a lot of work to do ourselves before being ready to help others. Now one year later, I'm a certified life coach and am launching the business I imagined to support families through a similar transformation."
O'Rourke calls her program The Clyde Effect. Her program inspires women to step into the next best version of themselves by living as an example of what's possible and facilitating the transformation for others through one-on-one or group coaching sessions.
O'Rourke is a former athlete with a background in health and fitness.
"I had never had a coach outside of sports before," O'Rourke said of her time before working on her coaching certification. "I knew becoming a coach would be a natural step for me. I learned a lot. The greatest perspective I took out of it is we are all heroes within our own journey – The Hero's Journey."
O'Rourke says one of the first figurative steps on the journey is viewing obstacles differently.
"I thought of those roadblocks as things that would stop me and now I look at them as things I can grow through," she said. "These roadblocks are actually here for me."
O'Rourke says this kind of life transformation starts by taking ownership of ourselves first, then our home/family and then our vocation/career.
"I could describe this vision of my family perfectly, but I didn't know how to get from where I was to there," she said. "What I learned through coaching is the logistics of how we're going to get there is not our business. How I wanted to be – connected, loving, etc. – showing up every day in that way was my responsibility."
O'Rourke says through her coaching sessions, "I offer the perspective of the Hero's Journey, where they are on that journey, and how they will grow in that journey."
The client sets the goal and the coach helps them reach it.
"The client is the expert in their own life and I am the expert in transformative change," O'Rourke said. "We'll unearth it, shift perspective, step in to their own courage, whatever it may be to get them on that path. Ultimately, tying it back to one of my hopes, is seeing the endless opportunities. Wake up, move your bodies, eat a nutritious meal and seize those opportunities. I believe that when we realize what we're personally capable of, we begin tapping into what's possible for our life."
To connect with Kelly O'Rourke you can visit her Instagram account here and The Clyde Effect Facebook page here.
---