Woman hurt at Carp, March roads t-bone
CARP – A 71-year-old woman is in serious condition after the compact vehicle she was driving was involved in a t-bone collision with a large truck this morning (May 29).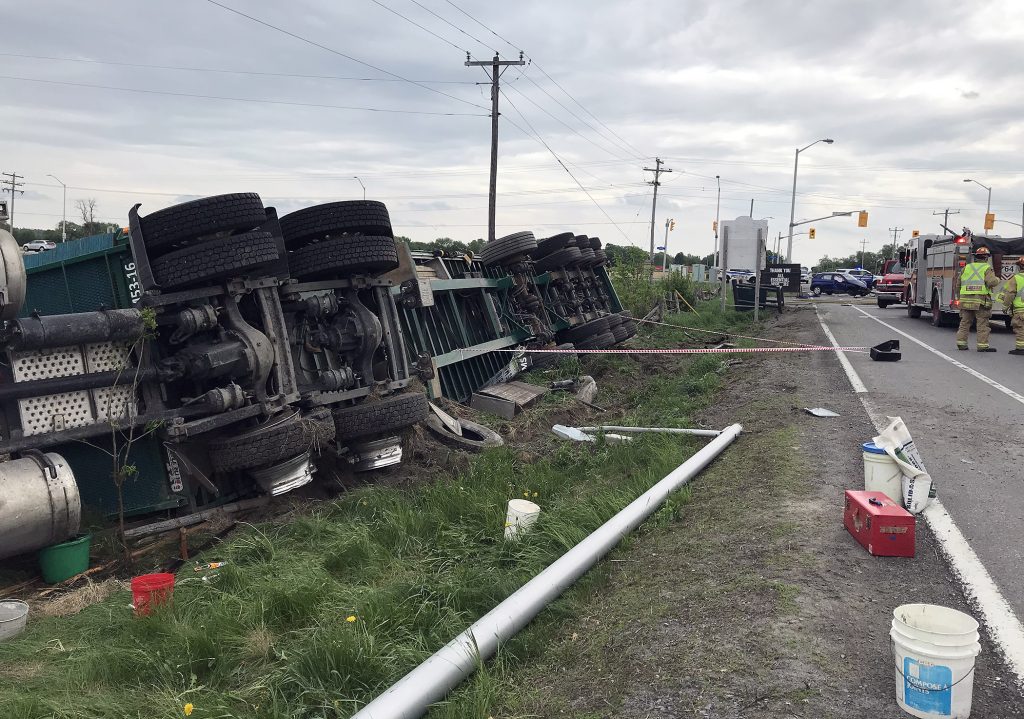 "Ottawa Fire Services (OFS) was contacted by Ottawa police at 10:52 a.m. reporting a t-bone collision at the intersection of March and Carp roads," OFS public information officer Carson Tharris released in a statement. "Early reports from our dispatch peers indicated two vehicles were involved, one person was trapped, and a tractor trailer was now resting on its side in the ditch."
Luckily one of Ottawa's best extrication crews was located nearby at Station 64 in Carp.
"The first personnel on scene confirmed that one person was trapped in the heavily damaged vehicle," Tharris said. "Crews began extrication procedures using specialized tools at 11:08 a.m., after stabilizing the vehicles. The patient was extricated at 11:11 a.m. and was transferred to the Ottawa Paramedic Service."
The paramedics service says two were assessed for injuries on scene. One male was uninjured while a 71-year-old woman was diagnosed with a suspected leg fracture as well as abdominal and chest trauma.
"The tractor trailer, on its side in the ditch, had knocked down an electrical pole and damaged Enbridge Gas equipment," Tharris said. "Firefighters secured the scene and isolated a diesel fuel leak from the vehicle. Firefighters remain on scene while hydro and gas crews complete their work before the vehicle can be removed."
Vehicles not involved in a collision are to yield to emergency vehicles trying to access the scene.
"If you are the first person at a motor vehicle incident, please approach the scene only if it is safe to do so," Tharris said.
---