Wolverine's Saturday skills and drills to feature RedBlack
STITTSVILLE – Want to learn how to football? Well, it's best to learn from the pros.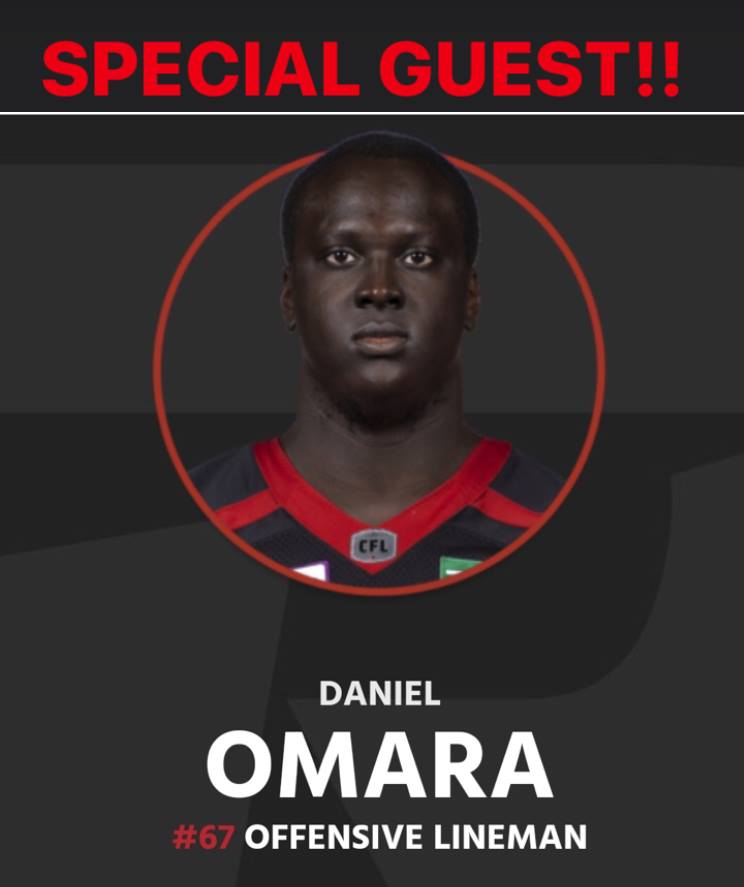 Ottawa RedBlack offensive lineman Daniel Omara will be a special guest at tomorrow's (March 7) West Carleton Wolverines Football Club Skills and Drills Saturday, from 4 to 5 p.m. at the Oz Dome (221 Westbrook Rd.).
"The Wolverines are excited to welcome #67 RedBlacks offensive lineman Daniel Omara to our Skills and Drills," the Wolverines released in a statement yesterday (March 5). "Bring a friend and join us for a fun session of Football. $5 per child."
This is the fourth Skills and Drills session the Wolverines have hosted so far this winter but there is no need to have attended a previous clinic to participate in this one.
The club invites anyone interested in playing youth football in the Ottawa Valley, West Carleton and Kanata North area and beyond to drop by for this, or any skill session. If you are interested, the club asks you fill out a waiver form in advance of the session. For more information or to find a copy of the waiver, click here.
---