WI assembles meal kits for WCFAC
WEST CARLETON – The Dunrobin and District Women's Institute (WI) has taken up the challenge to help out the West Carleton Food Access Centre (WCFAC), through a larger project undertaken by the WI branches of the eastern Ontario area.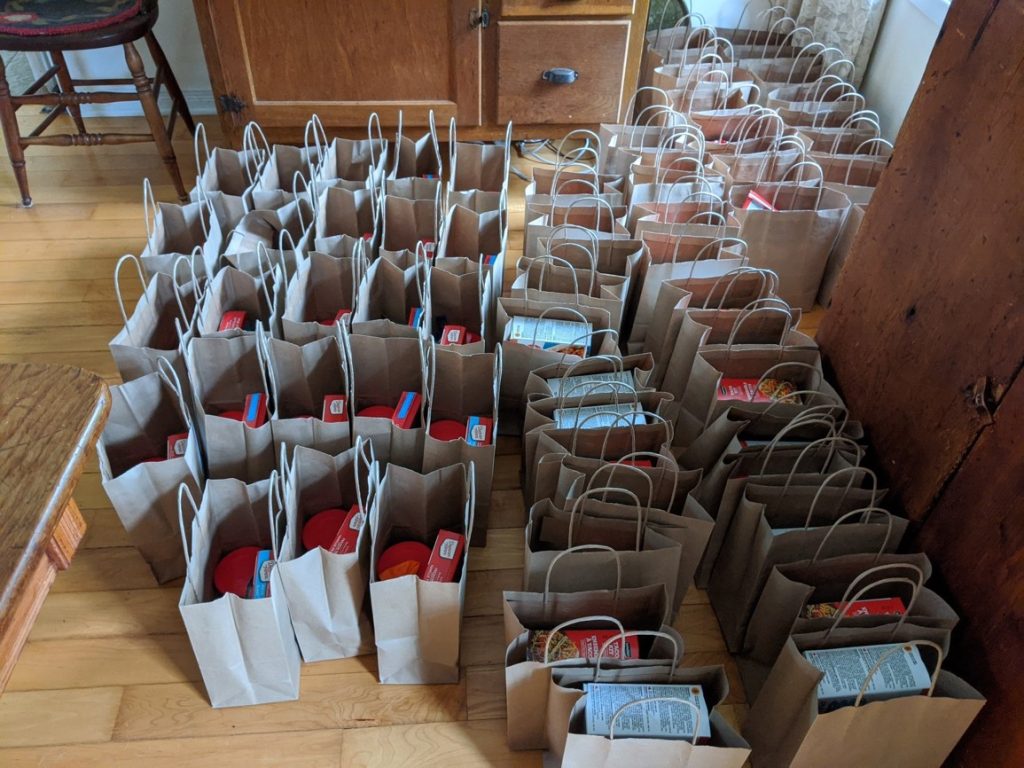 Roughly 30 WI branches in the eastern area of the Federated Women's Institutes of Ontario took part in a Food Bank Challenge. The challenge was initiated as a result of the WI noticing food banks at an all-time low during the COVID—19 crisis.
"The WCFAC has been very busy since the COVID-19 pandemic began in March," Dunrobin WI President Beth McEwan told West Carleton Online recently. "We decided to provide some meal kits to supplement the supplies available at the food bank."
So the eastern area WI challenged all eight district to support their local food banks by soliciting "WI branches to come up with safe, creative ideas to raise the most funds by Oct. 5.
The meal kits would have everything to put together a main meal for a family of four.
"So, we purchased enough for 25 tuna casserole kits, 25 taco kits, 25 birthday kits (including cake mix, icing, candles and balloons) and some small after-school snack kits," McEwan said. "With the labels identifying the kits from Dunrobin WI, we hope local families will enjoy the meals and maybe find out who we are too."
By Sept. 23, the Dunrobin WI had ended up funding and assembling nearly 100 meal kits for the WCFAC.
"Please consider supporting this initiative with a donation to the food bank," McEwan said.
You can support the program by sending an e-transfer with memo: "WI meal kits" to wcfoodaid@gmail.com or send a cheque to West Carleton Food Access Centre, 5670 Carp Rd. Kinburn, ON, K0A2H0.
---