West Carleton softball winding down
KINBURN – The West Carleton softball regular season is a short one. And with the lackluster spring weather we've had, you'd be forgiven for not knowing West Carleton Softball Association playoffs are just around the corner.
Thursday night featured some of the nicest weather we've experience all year and the Kinburn Community Centre ballpark was buzzing as the U12 Kinburn team faced off against Fitzroy in a battle of west end rivals. When the sun set, Kinburn had won 20-10.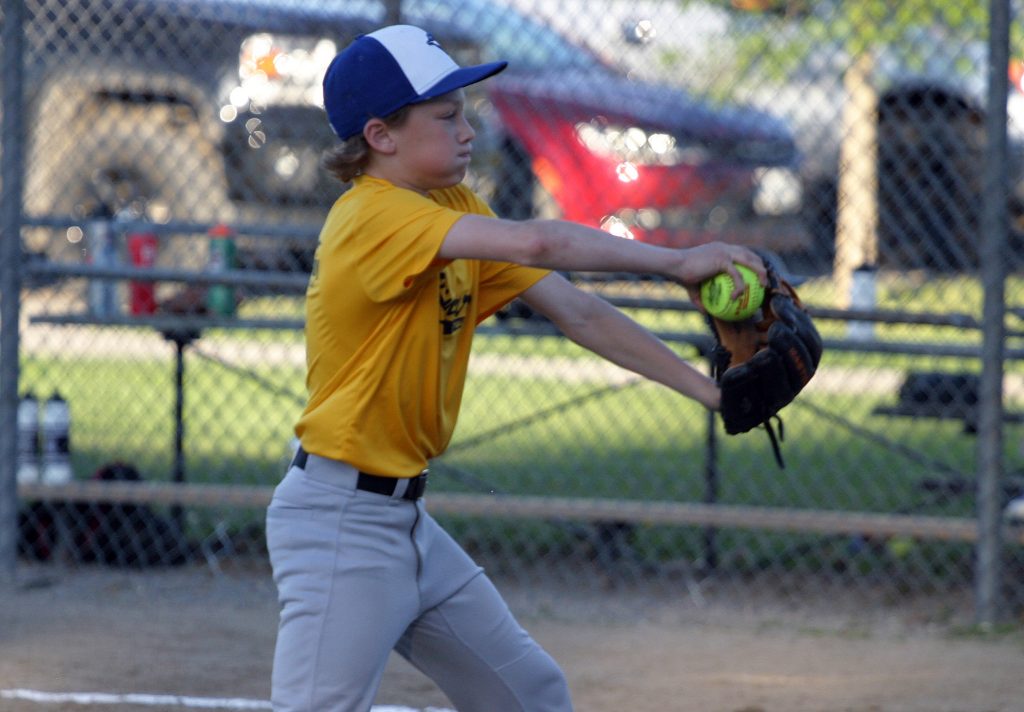 The ball season for all age divisions ends around June 17, which is actually a rain-out date reserved for games delayed by nasty spring weather – which happened.
The playoffs start June 20 with a fourth versus first, third versus second format. Championship Day happens at the Carp field on June 22.
The 12-game season is coming to a close and many of the playoff matchups are not set yet. In U12, Kinburn has cemented first place with a 7-1-1 record. Carp #2 is firmly in second with a 5-5 record. Fitzroy has a one-point lead on third place thanks to a 2-5-1 record but Carp #1 has one game at hand.
In U14 pee wee boys, Kinburn #2 and Fitzroy are still battling for top spot with Kinburn #2 having a two-point lead with a 10-1 record. Fitzroy has a 9-2 record. It's anyone's game for the last two playoff spots with Kinburn #1 having a slight edge with a 3-5-1 record and Carp and Constance Bay with identical 3-6 records. Stittsville is in last place with an 0-8-1 record. Stittsville is not from West Carleton.
In U16 bantam boys, Fitzroy is on top of the division with a 9-2 record. McNab #2 and Kinburn have identical 5-2-1 records. McNab #1 has a 2-5 record and Carp is winless at 0-10.
In U19 midget, Fitzroy is close to an undefeated season with a 9-0-1 record. McNab #1 and #2 follow behind with a 7-1-1 and 3-5 record. Stittsville is at 2-7 and Kinburn is looking at a season without a win at 0-8.
---