Wes' Chips founder passes away
ARNPRIOR – The founder of the Ottawa Valley's most famous chip stand has passed away.
Wesley 'Wes' Dodds passed away Sunday, Aug. 16 at the Arnprior and District Memorial Hospital. He was 84.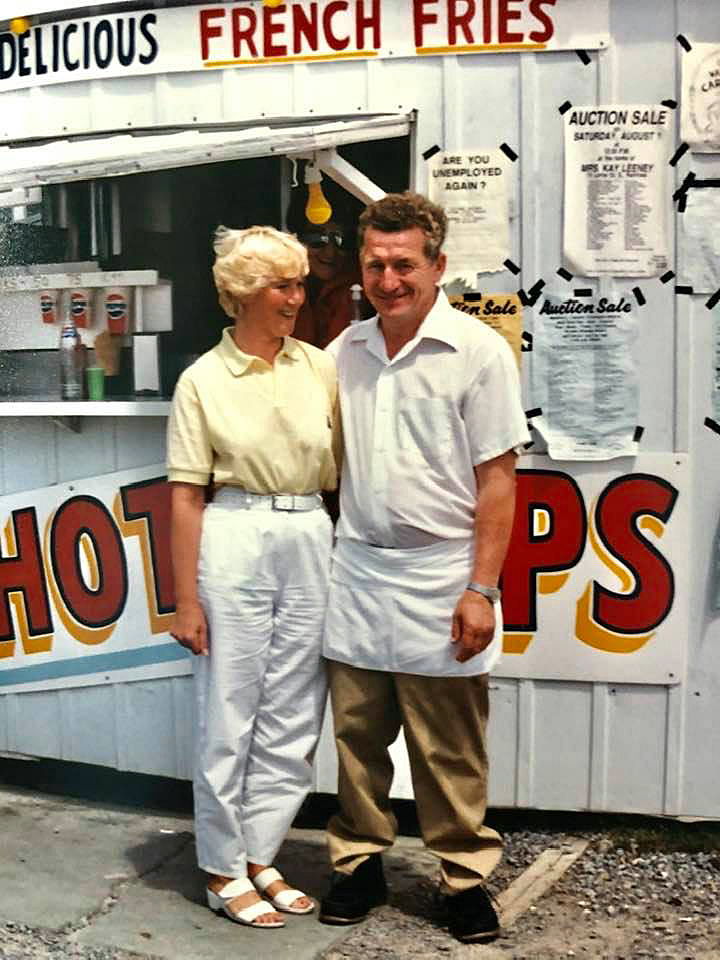 Born in 1936, the entrepreneur, along with his wife Monique, established Wes' Chips which would grow in to one of the most famous chip stands in the Ottawa area and to this day still attracts long line-ups of people looking for a box of the delicious fried potatoes.
"Dad became famous for his French fries and chip wagon business that my mom and him began on old Hwy. 17 outside of Arnprior in 1962 and then moved to its current location on Madawaska Boulevard," son and well-known artist Kevin Dodds said. "Dad learned to make his famous French fries while living on his parents' farm the late Walter and Nora Dodds of Almonte."
Wes designed and built the unique frying equipment Wes' Chips used to make their popular French fries. That equipment is still used today by current owners Karen Bretzlaff and André Post.
Wes met and married his wife of 61 years in 1959 shortly before opening the famous chip stand.
"Dad married my mom after she came from Belgium with her family in 1959," Kevin said. "My dad was a special loving man who did everything for his family."
When Wes wasn't behind the fryer in the old 1956 Ford truck he converted in to his chip stand, he was out looking for unique finds. He was known for the ability to build or repair almost anything.
"Dad's favourite thing was to go to garage sales every Saturday morning looking for treasures that he picked up for me every week," Kevin said. "He loved spending time in his workshop/garage that he loved working in everyday on his many projects."
Wes' Chips' reputation grew year-by-year and was featured in the news and on television regularly including CJOH's Regional Contact.
"Dad had many friends and admirers including the late Max Keeping of CJOH-TV who regularly every year announced spring was here because Wes' was open," Kevin said.
Wes and Monique sold the chip stand in 1992 for what many believe is a record price for a chip stand, estimated to be somewhere in the $250,000 range. Bretzlaff and Post continue to operate Wes' Chips to this day but are currently looking to sell the popular business and enjoy retirement.
"André and I would like to acknowledge the passing of our dear friend and the founder of Wes' Chips, Wesley Dodds," Bretzlaff said. "We are honoured to have known Wes and Monique since we took over the chip wagon in 1992. Wes had a big heart and a big smile. Those who have frequented the chip wagon since the 1960s, will remember the character that he was. It is thanks to him, that many people have and continue to enjoy the most delicious French fries around. We will all miss you, Wes."
"Dad we all loved you and your beautiful smile and warm heart," Kevin said. "I will miss you forever."
---