Week of giving for Diefenbooker
KINBURN – It was a great week for literacy as Diefenbooker Race organizers were making the West Carleton rounds last week giving out thousands of dollars to schools and the library to fund reading-related projects.
"It's awesome," Diefenbooker board chair Karen Ensign told West Carleton Online from Stonecrest Elementary School on June 10. "All in one morning that takes us all year to raise."
The popular run held May 4 is a huge fundraiser for West Carleton literacy projects and this year 850 participants took part in the various running and biking races.
During the year, schools are encouraged to submit a proposal for a project revolving around literacy, and Diefenbooker organizers work to provide funding. There is also a $2,000 bonus for the school with the biggest per capita participation – this year one by St. Michael's Fitzroy Harbour.
Last week Diefenbooker organizers went visiting schools, and organizations to distribute the cold hard cash.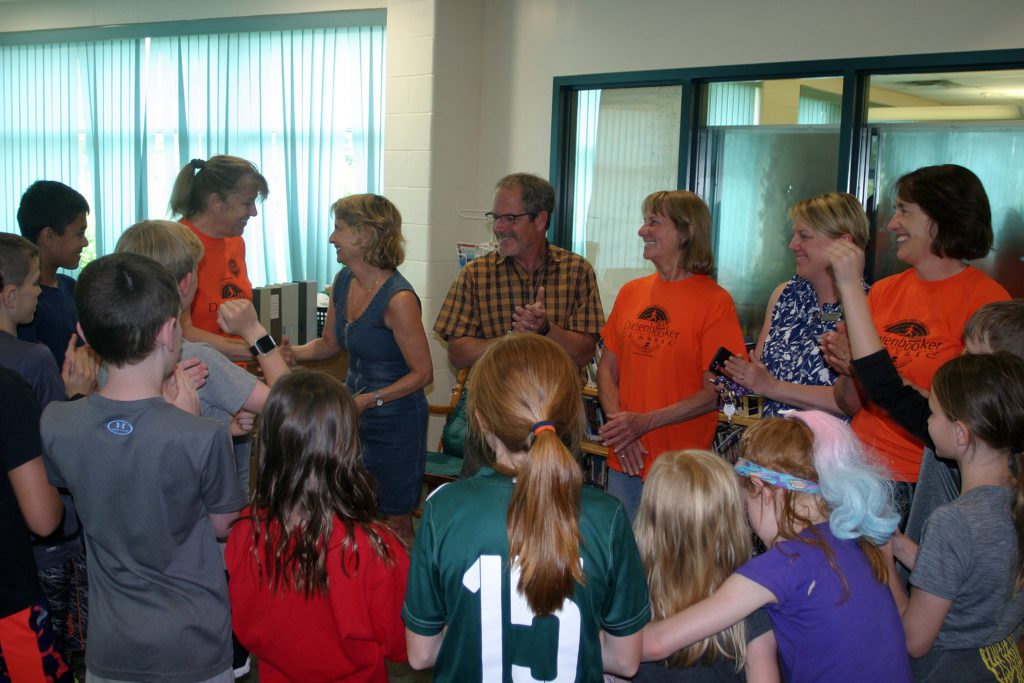 Including the participation award, St. Michael Fitzroy received $4,295. Stonecrest Elementary School received $2,210, Huntley Centennial Public School received $2,210 and St. Michael Corkery received $1,785.
The West Carleton branches of the Ottawa Public Library received $1,500 and the West Carleton Food Access Centre received $2,000.
Board member Kathy Fischer says the team is already working on next year's event and hopes to include even more schools next year.
"We want to open it up to surrounding high schools," she said.
From the recipients' part, they're happy to have the money that goes to projects not funded by the school boards or city budget.
"This money is invaluable to foster the love of reading," St. Michael's Corkery Principal Craig Skinner said. "The focus on the Indigenous  help us to provide a better understanding of Canadian history."
The library was also appreciative.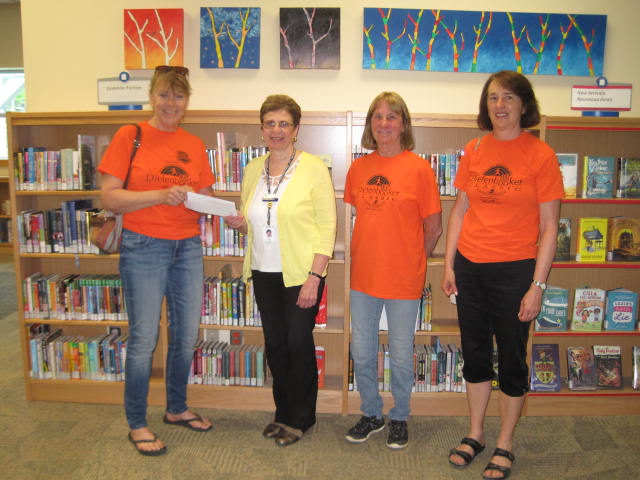 Thank you to the 2019 Diefenbooker Steering committee for the cheque to the West Carleton library branches of $1,500 to support literacy in our community," West Carleton librarian Lori Fielding said. "We are committed to using the funds to meet community needs that would otherwise not be met."
---