WCSS' Qi honoured with OCDSB Student Recognition Award
DUNROBIN – West Carleton Secondary School's (WCSS) Sylvia Qi, a leader in her school and her community, was honoured by the Ottawa Carleton District School Board (OCDSB) with a 2019 Student Recognition Award last week (May 30).
Qi, a WCSS Grade 12 student who is the school's student council co-chair, was recognized by the board for her work supporting the West Carleton relief efforts in both this spring's extreme flooding and last fall's tornado.
More than 250 students, staff and their families were in attendance at the 14th annual awards celebration.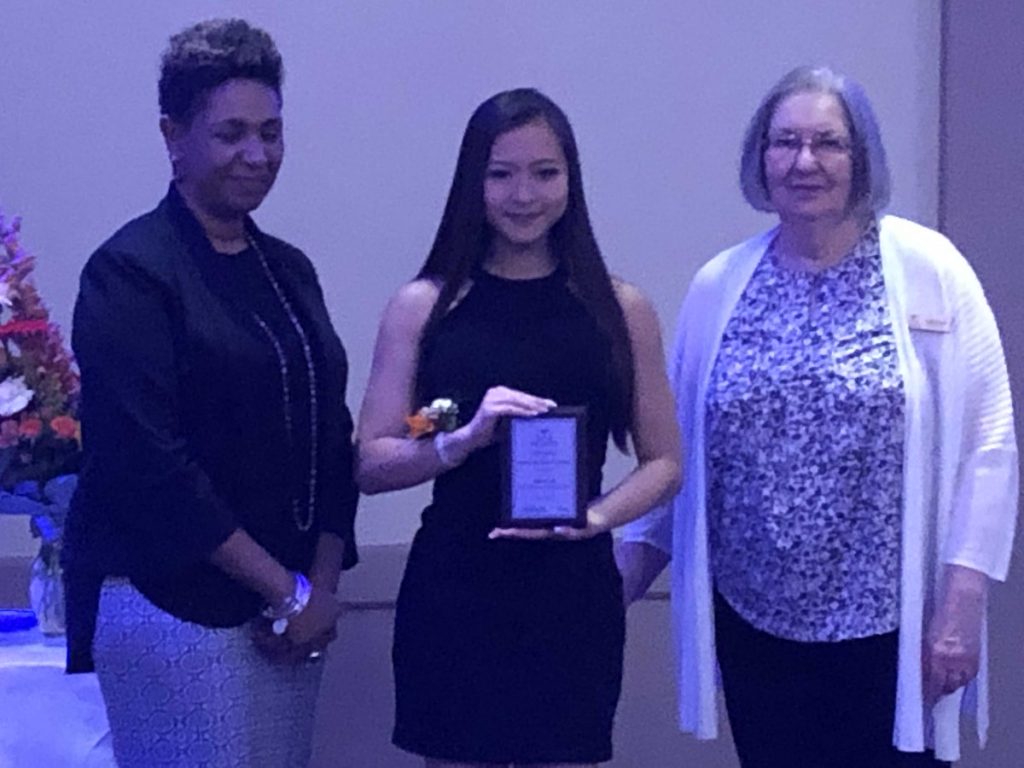 The evening is designed to acknowledge the work of graduating Grade 12 students from all 26 OCDSB high schools including adult high school and six secondary alternate sites. In addition, one student is presented with a District Excellence in Equity Award. 
"These remarkable young people have found a path of excellence, by pursuing their own personal passions while helping their fellow students and their communities," OCDSB Director of Education Camille Williams-Taylor said.
"Sylvia exemplifies OCDSB's mission of educating for success," the board released in a statement. "Her leadership and commitment to students and staff are present in everything she does."
Sylvia is co-chair of the student council and the student representative on parent council. She is involved in several school initiatives including being a Link Leader, Leadership Camp Builder, and a member of the Sources of Strength group and Social Justice Club.
Sylvia is instrumental in helping to bring students together to organize events such as Spirit Weeks, Dances, Leadership Camps, and Link Crew events. She also helps new Grade 9 students transition to high school.
Sylvia was integral in helping to organize events for those impacted by the Sept. 21 tornado. She helped raised more than $12,000 via the #DunrobinStrong bracelet campaign and helped to organize a Halloween trick or treating event at the school.
"This event brought the community together in a time of sadness," the OCDSB said. "The community thanks you, Sylvia."
OCDSB board chair Lynn Scott is also the trustee representative for WCSS.
"Tonight, our OCDSB Student Recognition Awards honour 32 impressive students who have pursued their visions and led the way to making those visions become realities in 32 different ways," Scott said at the event. "Well done."
WCSS is obviously proud of Sylvia's success.
"Congratulations to Sylvia Qi," the school Tweeted following her recognition. "Her tireless efforts to plan and fundraise for relief efforts, as well as her work on Student Council, were recognized and well deserved."
---