WC War Memorial honours local Vietnam vet
CARP – Yesterday (March 29) was Vietnam Veterans Day and the West Carleton War Memorial made sure to honour a local veteran.
"Today we remember a West Carleton native Lance Corporal Gordon Patterson Eadie who is buried in the Huntley Presbyterian Cemetery and remembered on the Carp memorial," the West Carleton War Memorial's Stuart Hodge released in a statement on Vietnam Veterans Day (March 29).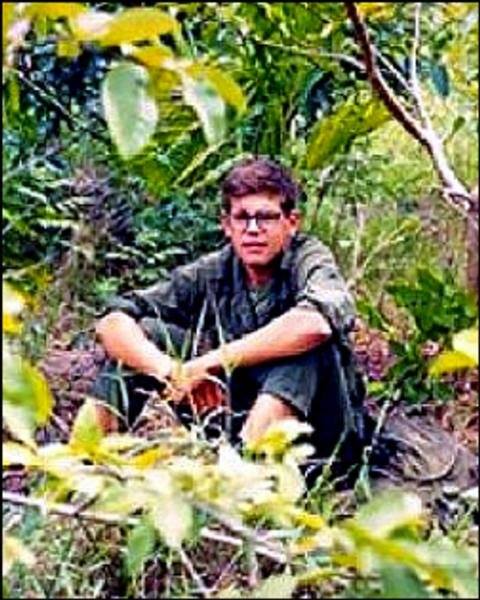 Eadie was a member of the United States Marine Corps and was born on April 11, 1947 and died a little more than 20 years later on Aug. 15, 1967 while serving.
Eadie was the son of Gordon Eadie and Edna M. Eadie, dear brother of Lynda Eadie of Detroit. Eadie attended the Perry Street Public School in Ottawa and was a student at the Wayne State University when he enlisted in the U.S. Marine Corps on May 3, 1966 in Detroit. He arrived in Vietnam on Jan. 24, 1967 and was assigned for duty to Company A, 1st MP Battalion, FMFPAC until he was reassigned to Company C, 1st Battalion, 1st Marines, 1st MARDIV (Rein) FMF on June 4, 1967.
On Aug. 15 Company C was operating east of Hoi An in the Hieu Nhon District of Quang Nam Province on Cam Thanh Island where the men encountered numerous mines on their patrol. An enemby combatant detonated the first part of an elaborate trap, a rigged 155 millimetre artillery shell which killed two men and wounded two others.
"As more marines moved in to evacuate the dead and wounded a second hidden shell of the same calibre exploded among the men," Hodge said. "Six more were killed and eight wounded.
At the end of the day 10 men were killed by the hostile explosive devices planted by the enemy with the intention of killing or seriously injuring the men on patrol.
"LCpl. Eadie was one of the casualties when he was killed as a result of shrapnel wounds from one of the hostile devices," Hodge said.
President Barack Obama proclaimed March 29 Vietnam Veterans Day in 2012.
---