WC students' app a work watcher
MARCHHURST – For those of us working at home during the pandemic, not only do days start to blend together, so does that work-life, home-life divide.
Work hours extend, blend in to family-time, fun-time, home-time, and pretty soon its hard to separate that work from any other part of the day. Two West Carleton university students have created a software application that will help make that divide clear again, and help you leave that work behind when the work-day is done.
Marchhurst's Kashyap Achar, 20, and Dunrobin's Tobias Schlagenhaufer, 19, two third-year computer science students at Carleton University, have designed an app called HourGlass that will track your computer usage privately for you.
"It's a simple time management tool," Achar told West Carleton Online Monday (June 15). "When the pandemic hit, we saw our friends and family struggle to separate work from family time. It's a lot easier to break up time when you go from physical place to physical place. Even for students. This was leading to burnt out employees and very low productivity."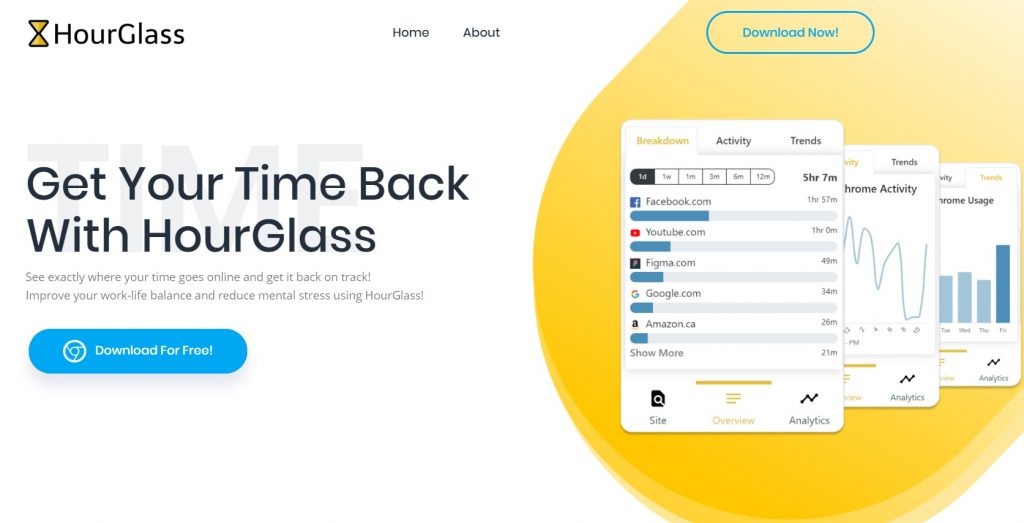 So, the two created HourGlass, a desktop Google Chrome extension that helps improve productivity by showing users exactly how much, and where their time goes while online. Visit Instagram for a few minutes to catch up on your pals' extravagant lifestyle? Click on a cute cat video? Update your LinkedIn profile? Comment on a friend's Facebook post? Oops, there's another cute cat video. Suddenly, you've spent easily 40 minutes of your workday killing time. HourGlass will track that, and you will know exactly where your workday goes.
The two designers say they have about 120 users currently, many Kanata tech park employees, and their data shows a roughly 20 per cent increase in productivity and 10 per cent decrease in screen time.
"It works out to about 40 minutes less screen time per day," Achar said. "It's mostly word-of-mouth right now. But the app is quickly gaining traction and has even come Top Three in a global competition to create human resources-related tools."
Achar says they protect their users' data. They don't sell it to third-party interests, and only collect data themselves in a general way – tracking some of the users' data as a whole, as opposed to individual user data.
"That's a big deal," Achar said. "We want to protect people's privacy."
Both students had their year cut short due to the pandemic but continued to work on HourGlass, like many of their users, remotely.
"It started out as a fun project," Achar said. "As we progressed, it was just something we thought was worth pursuing."
Schlagenhaufer, a West Carleton Secondary School graduate, says he has worked on a student scheduling app for the university's 'hack-a-thon event, but this is the first functional app the two have brought to the public. While the app is available now, the two continue to tweak.
"We're still working on more features," Schlagenhaufer said. "Possible alerts. Making it more of a buddy than a program."
The two also hope fellow computer science students are also encouraged to try things outside of the cozy confines of their schooling.
"We hope it encourages students to try stuff and put it out there," Achar said. "A lot of students are making some pretty interesting stuff, but they don't take it to the public."
If you would like more information on HourGlass, or to download the app, click here.
If you would like to see a promotional video on YouTube the two made about HourGlass, click here.
---