WC stays connected in time of COVID-19
WEST CARLETON – Strange times call for innovative solutions.
The entire planet is under quarantine as COVID-19 makes its way through countries around the world. In Ontario, the province is under a state of emergency and leaders are asking residents to stay home until at least April 5. For many residents, like those who have been out of country or showing some symptoms of illness, they are being asked to self-isolate and not even leave their homes.
But the spirit of community is strong in West Carleton, and community members are coming up with unique ways to stay connected with their families, neighbours and fellow community members while  staying out of arm's reach.
Thanks to modern technology, community members are finding new ways to exercise together, play together and connect, without ever coming face-to-face.
In Constance Bay Tree Pose Yoga's Victoria Lefebre is making sure residents confined to their homes can still get a workout in, no matter what their level of fitness is.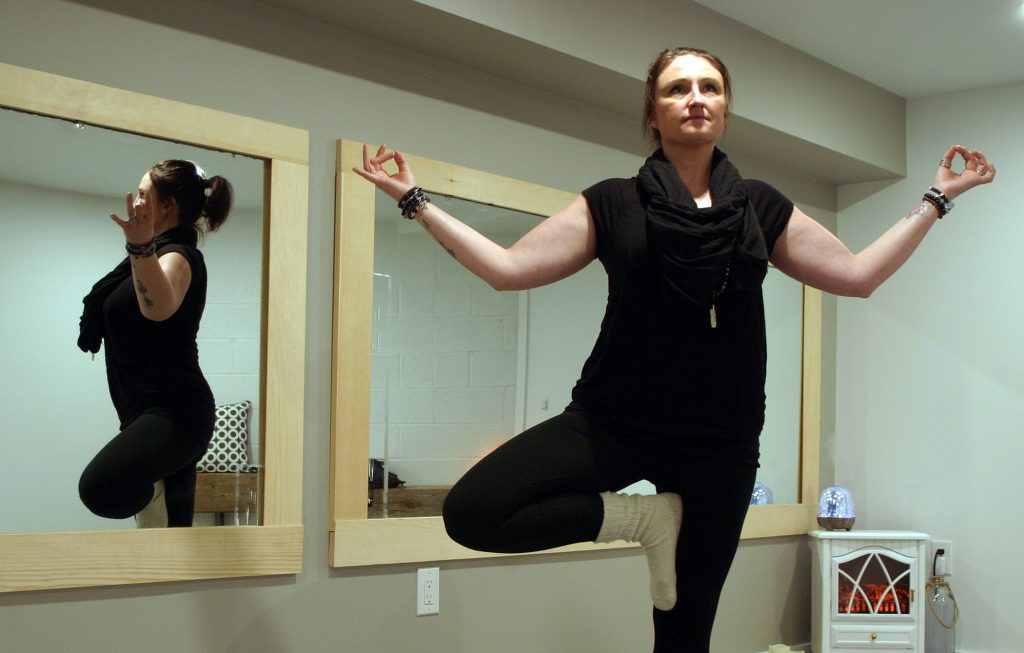 Lefebre has brought her yoga, strength and meditation classes online and broadcasts them live. On Mondays, Wednesdays, Thursdays and Fridays community members can get their sweat on from the comfort of their own home.
"These classes will continue online as long as is needed, maybe longer," Lefebre told West Carleton Online this morning (March 20) shortly before the 10:30 a.m. meditation class was to get underway. "The group is open to everyone, and is by donation, if/and what you can afford."
On Monday Lefebre hosts a morning yoga and meditation class. Wednesday evenings are for yoga flow and yin/nidra. Thursday mornings are balance and strength, strength and stretch and an evening yoga class.
Lefebre says, so far, the classes are popular.
"Good, I feel," she said. "We are a large group and growing."
Tree Pose Online currently has 94 members. For more information, or to take part, click here.
In Carp, residents are organizing a variety of activities to help keep kids busy and productive during these trying times.
Carp resident Janet Howse has launched The Great Paper Boat Race Time Trials "to stave off the boredom of social distancing and stimulate our minds, held in the ditch beside Juanita Avenue in Beautiful Carp."
Howse is challenging Carp residents to make a paper boat using only paper, cardboard, tape, sticks staples and wire. Give you boat a name and take a picture of your boat. Go to the ditch that runs beside Juanita on the north side of the Carp Fairgrounds. There is a start line banner on Juanita Avenue near Langstaff Drive, marked with coloured flags. Get your timer ready, place your boat in the stream and time how long it takes to get to the finish line banner.
Then post your time, picture of your boat and name on her Facebook page. Howse is even providing a prize for the boat with the best time.
"The winner of the time trial will receive a $5 gift certificate for the creamery," she said. "There is also a $5 gift certificate for the most creative boat."
The race ends Friday, March 27. You can enter as many times/boats as you like.
"Don't make your boat too wide or it will get stuck," she said. "Feel free to invite anyone you think might want to join."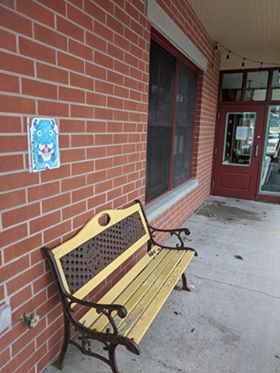 Melissa Massé of Carp Rocks fame is organizing a monster hunt for the community. Carp Rocks is an idea where people find, paint and hide (not too well) rocks in the Carp community for others to find. Many have inspiring messages painted on them, and even West Carleton Online has found a couple in the past.
"We're organizing a monster hunt for Carp village," she told West Carleton Online today (March 20). "The monster hunt has started. We're coloring pictures of monsters to post around with clues. Sort of a scavenger hunt. The rules are very loose. There aren't any, except don't damage property. Wander around Carp village and find some monsters. We'll be putting more out over the next few days. If local children want to, they can draw or colour some monsters to hang around town or in windows as well."
Joanne Lauzon of Stittsville whose parents live in Dunrobin is hosting kids' doodle lessons.
"I am hosting 30-minute Online Kids' Doodle lessons every Tuesday, Wednesday and Thursday morning at 10 a.m.," Lauzon told West Carleton Online Wednesday (March 18).
For more information on doodle lessons, click here.
West Carleton Online knows community members all over West Carleton are organizing such events. We hope you will share your ideas and plans with us and we will continue to compile this list. If you are a subscriber, feel free to add your idea to our comments section below. If you are not a subscriber, and as all of our COVID-19 coverage has been made free, email us your idea, a bit of details and a link if necessary to westcarletononline@gmail.com.
---