WC one-third of NCC's Top 10 nature hot spots in Ottawa
WEST CARLETON – In news we already knew, Nature Conservancy Canada (NCC) says West Carleton is a beautiful place to enjoy nature.
The NCC recently (Nov. 5) released its Top 10 nature hot spots in Ottawa and West Carleton occupies three of those spots.
"The NCC has identified top 10 nature hot spots in Ottawa, based on suggestions from the public and information from a variety of sources and databases, including regional studies, Important Bird Areas, iNaturalist, eBird and the Global Biodiversity Information Facility," the NCC released in a statement."
In the Ottawa area more than 50 nationally at-risk species have been identified.
"Nationally and globally imperiled species and habitats, wildlife and ecological corridors can be found at these hot spots," the NCC said. "Not only are these places important for wildlife, they are accessible to urban residents and help rekindle or enhance their bond with nature, contributing to the quality of life in our cities."
The NCC says Ottawa is unique among other Canadian cities "n that its greenbelt, which includes large areas of forests, wetland and other natural habitats, is within the city's boundary. Most of the city's natural areas feature diverse habitat types, such as alvars and wetlands, and host a great number of species of conservation concern."
The three West Carleton locations included in the NCC's Top 10 nature hot spots include:
Burnt Lands Alvar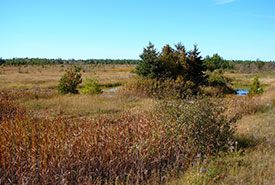 CORKERY – "Shallow and exposed limestone bedrock supports a 300-hectare (741-acre) alvar complex. This open habitat is dominated by globally rare vegetation communities, including a large open grassland dominated by northern dropseed. Many species that only occur in alvars are found on the site. NCC secured a large area of the alvar, which is now part of the Burnt Lands Alvar Provincial Park. A smaller alvar site, the Panmure Alvar, is located north of this area."
Carp Hills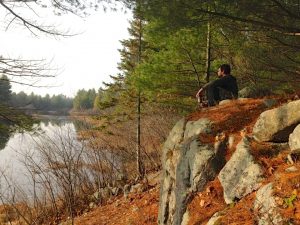 CARP – "The Carp Hills include over 4,000 hectares (9,884 acres) of forests, wetlands and rock barren uplands in the rural northwest of part of Ottawa. Unlike most of the city's natural areas, the Carp Hills support a Canadian Shield ecosystem similar to that found in Gatineau Park and parts of Algonquin Park. They provide habitat for several species at risk, including western chorus frog. Carp Hills also provide habitat for the globally endangered Blanding's turtle."
The Constance Bay Dunes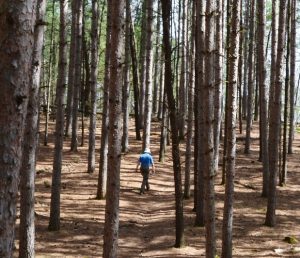 CONSTANCE BAY – "The Constance Bay Dunes are on the Ottawa River. The open dunes support several nationally imperilled plants, including Houghton's umbrellasedge and hairy puccoon. Over 200 hectares (494 acres) of the area is owned by the City of Ottawa, as part of the Torbolton Forest. The size and quality of the dunes have declined because of past reforestation and lack of natural disturbances. As a result, two nationally and globally at-risk insects, mottled duskywing and northern barrens tiger beetle, that once occurred here appear to have been lost. Fortunately, there are on-going efforts to restore this unique ecological community."
The Ottawa River
WEST CARLETON – Technically the Ottawa River isn't in West Carleton (unless you include spring flooding in 2017 and 2019), but it sure can be seen from much of rural west Ottawa. It also made the list.
"The Ottawa River connects the city to the watersheds of central Ontario, including Algonquin Park and Lake Temagami, and to the St. Lawrence River and beyond to the Atlantic Ocean. The Ontario portion of the Ottawa River was designated as a Canadian Heritage River in 2016 for its cultural values. Canada's eighth largest river plays a critical role in the biodiversity of the region. Its waters provide habitat for several at-risk fishes and mussels, including hickorynut, river redhorse, channel darter and lake sturgeon. The endangered American eel migrates from the Sargasso Sea in the Atlantic Ocean to the Ottawa River in one of the most spectacular wildlife migrations in the world."
For the complete list, click here.
---