CARP – Some hopefuls have already been seen and more are expected to hit the ice in what is a (hopefully) unique training camp as the West Carleton Inferno get to work on season three in the National Capital Junior Hockey League (NCJHL).
West Carleton Online visited training camp Monday, Nov. 16 to have a look as Inferno management gets one of its first looks at this year's potential Inferno team.
This year's training camp is being run very differently from those in the past. New rules off and on the ice have been instituted due to the ongoing COVID-19 pandemic.
One rule is teams can only have 25 total people in the rink for sessions. This includes coaches, support staff and players. So, sessions have had to be spread out over a few weeks, and coaches won't be able to see all the players vying for spots on the ice at one time.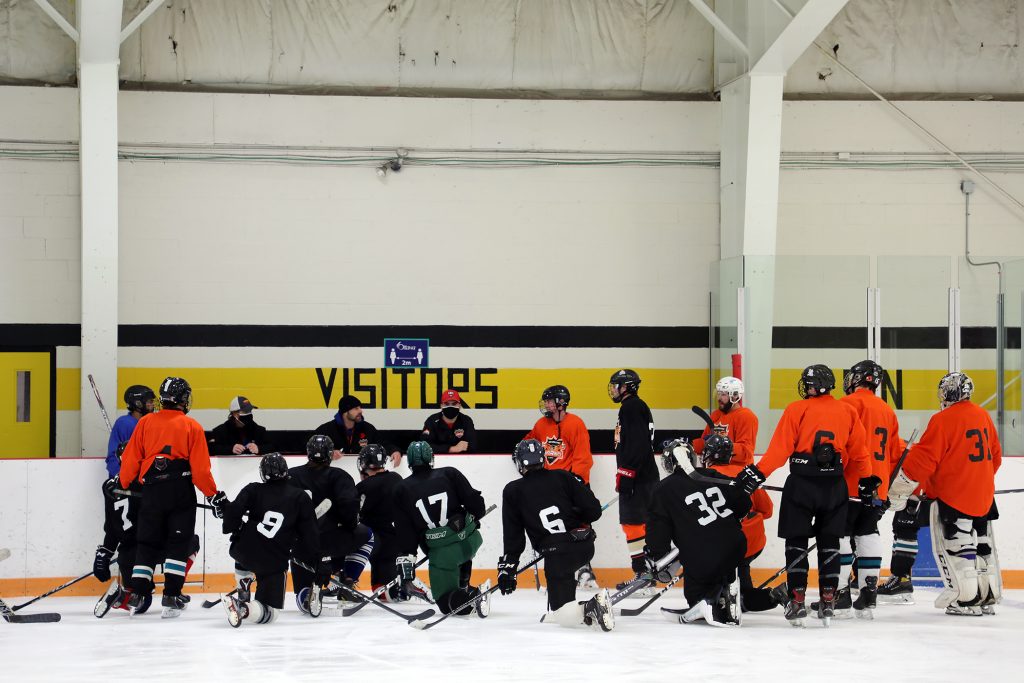 West Carleton Online spoke briefly with Inferno general manager John Miotla and new coach Lee Warywoda before practice. While we will save discussion about players and the team for after the end of the extended training camp, both Miotla and Warywoda was excited about some of the new talent looking to make the team this year.
One player on the ice Nov. 16 in an Inferno jersey for the first time was Mack Miller. Miller was the captain of the junior B Perth Blue Wings for the last three seasons.
Aside from the smaller-than-usual number of players on the ice for a training session, one other thing looked very different. As part of the NCJHL's COVID-19 policy, this NCJHL season will start without body contact. That was noted in scrimmages held Nov. 16 that also did not have body contact.
Group Orange, as the first training camp sessions is known as, has wrapped up their session and Miotla hopes to have Group Black on the ice starting Nov. 28.
The league is expected to begin the regular season on Jan. 8, 2021.
Of course, all is dependent on provincial COVID-19 regulations at the time.
---