WC Glee Club founder moving east
WEST CARLETON – A free program that taught West Carleton youth the power of song and gave them the opportunity to perform at several of West Carleton's most fun events may be shutting down as the founder and her family head east for new opportunities.
West Carleton Glee Club founder Jennifer Britton the Glee Club for the last eight years. The Glee Club featured two age groups of youth, pre-Kindergarten to Grade 2 and Grade 3 to Grade 8 and involved meeting at Huntley Parish Hall in Carp weekly to learn singing skills and perform songs as a group.
Britton says she and her family are moving to Nova Scotia – a place where they spent 10 years previously.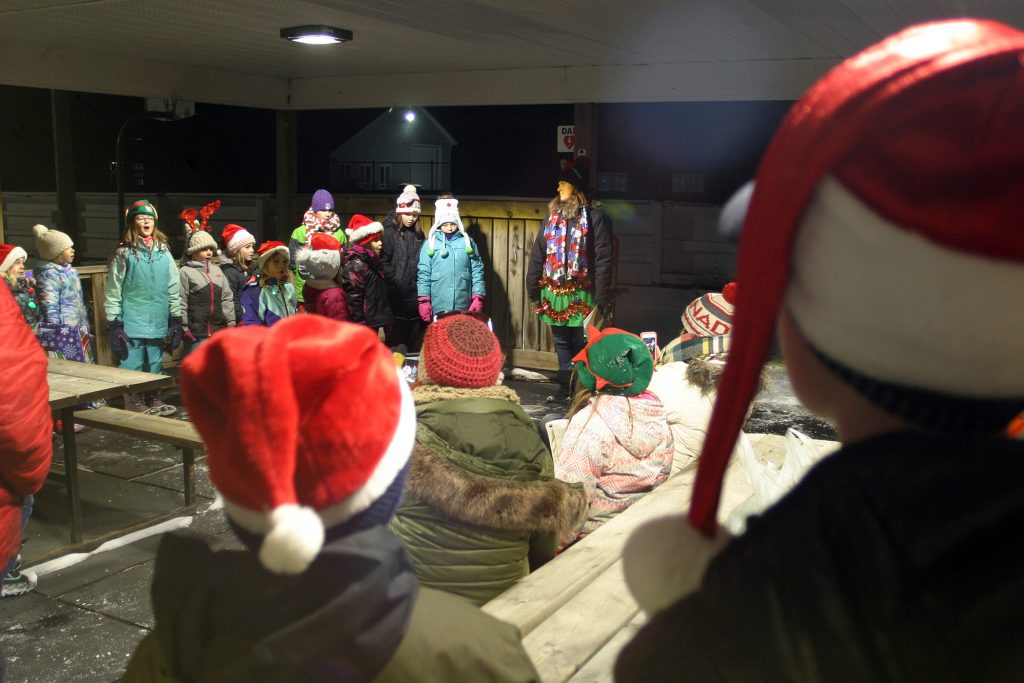 "This is bittersweet for me in a lot of ways," Britton released in a statement yesterday (Nov. 1). "Ben and I lived in the Maritimes for 10 years, and we've missed it so much and can't wait to be in the place that we love again. But there are so many reasons that make it hard to go, and Glee is one of the big ones."
Not only did Britton provide singing instruction to youth, she provided them with opportunities to perform. The Glee Club was often busy over the holiday season, hosting their own Christmas concert but also showing up at other community events such as the Corkery and Dunrobin tree-lighting ceremonies.
"It has been one of the joys of my life to have had the opportunity of working with your children," Britton said. "I hope I helped the kids find their voices and confidence in music, and that their time with Glee helped them to find those same things in other areas of their lives too."
This year's session was cut short, like so many events and programming this year, by the global COVID-19 pandemic.
"I would give anything to have been able to finish one last session and wrap up these eight years of Glee with one heck of a final show," Britton said. "But I have so many wonderful memories of our weekly practices and concerts from over the years, and I'll think back on them with a smile, always. Thank you for the privilege of sharing music with your families. It's meant more to me than you know."
Britton tells West Carleton Online she will be doing some online lessons with some West Carleton youth after her re-location, but the move does mark the end of the glee club.
"I've been asked to teach some online vocal lessons privately, which I can do from Halifax, but as for the in-person community-based programming that's been offered for the last eight years, this will be the final curtain call," Britton told West Carleton Online today (Nov. 2).
In the club's final sesson, Britton was providing lessons to more than 40 students from the area.
"But there have been at least 150 families who have come through our doors over the years," Britton said. "Quite a few kids were with us for years, and some even went on to be 'Gleeders.' Jehna Rushton is in grade 11 at West Carleton Secondary School, and she's been a Gleeder, and my right-hand gal, since Grade 9. But she's been singing with me since she was in Grade 5."
To see all of West Carleton Online's coverage of the West Carleton Glee Club, click here.
---