WC Fibre Guild celebrates 30 years
DUNROBIN – The West Carleton Fibre Guild celebrated their 30-year anniversary Tuesday afternoon (April 9) doing what they love to do, spinning and weaving.
The guild is a group of like-minded people who enjoy weaving, spinning, knitting, crocheting and doing anything in the fibre arts who meet monthly at the Dunrobin Community Centre to talk, skill-build and get to work.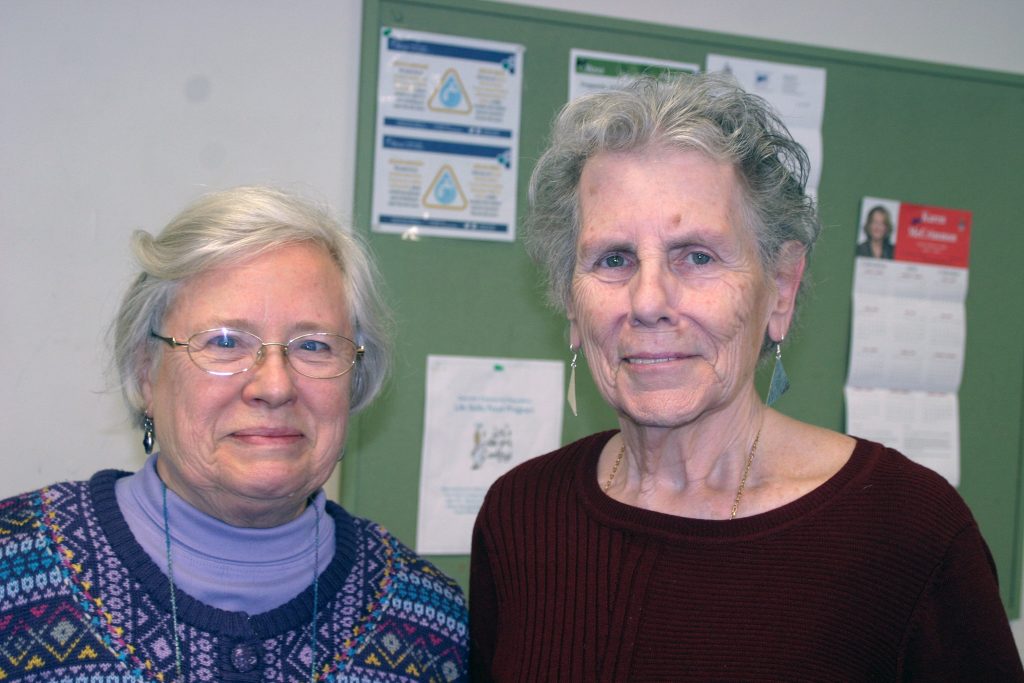 Roberta Murrant has been there since the beginning – she's a founding member present at the very first meeting of the West Carleton Fibre Guild on April 4, 1989.
"It's an amazingly supportive group," Murrant told West Carleton Online at their monthly meeting on Tuesday.
Murrant, who lives "just up the road" in Dunrobin, said when the guild first formed, they were meeting in members' homes. But soon after, in 1991, moved to their present location where they've been for 28 years.
Murrant who is "a weaver first of all, a spinner second of all and all things fibre after that," says she enjoys her time with the guild because they all speak the same language.
"It's a good place to come to talk the same language," she said. "Everyone knows what I'm talking about. Weaving for the most part is a solitary activity."
But it's not all talk.
"We're very much a working group," Murrant said. "We try to keep active and are always learning new things."
In it's 30-year-history, the guild has had 137 members. Early on, the guild knew it had to expand from just master weavers and spinners if it wanted to flourish and opened its membership to anyone who enjoyed the fibre arts. There are about 40 active members that meet the second Tuesday of every month.
Murrant donates a lot of her time to the Mississippi Valley Textile Museum in Almonte. Partly because it is home to a 100-inch loom. It's so large it takes two to operate.
"You can weave a bed spread in one piece," Murrant said of the largest loom she's ever operated. "You don't often get the opportunity to do that very often."
Murrant has also embraced the modern era as well. She owns a computerized loom at home. While computers have taken over the commercial business, they aren't common place in the home yet.
"Much more sophisticated but the process is still the same," Murrant said. "The process, over 3,000 years, hasn't really changed, just the applications, the materials."
Murrant herself likes to change it up quite a bit but is currently enjoying making silk scarves and shawls.
"I can weave almost anything," she said. "I don't like to do more than one of anything though."
For more information on the West Carleton Fibre Guild, click here.
---