WC average home sale price increases by 31% over five years
WEST CARLETON – Home ownership in West Carleton is turning in to a lucrative industry as home values have increased by more than 31 per cent over the last five years.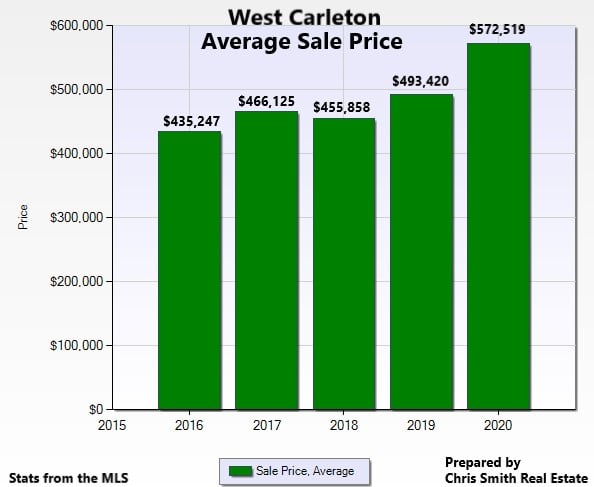 According to Multiple Listing Service (MLS), the central registry of property listings across Canada, West Carleton homes are selling for, on average, $131,000 more than what they were purchased for in 2016.
In 2016, a buyer was paying on average $435,247 for a home in West Carleton. By 2020, that number had jumped to $572,519 according to information recently released by West Carleton realtor Christopher Smith of Keller Williams Integrity Realty.
Between 2017 and 2018 sale prices actually dipped from an average of $466,125 to $455, 858. Following 2018 though, average sales took a huge jump. In 2019, average sales increased by nearly $40,000. In 2020, average sale prices took their biggest jump over that five-year period increasing by nearly $80,000 boosted by Carp, which in 2020 was one of Ottawa's fastest growing home re-sale markets.
---