Warriors win $100,000 for WCDR
RIDEAU CANAL – It started with a bucket and ended with the Cup.
The West Carleton Warriors peewee A team was awarded the Chevy Good Deeds Cup during a ceremony on the Rideau Canal today (March 2) and earned $100,000 they will donate to West Carleton Disaster Relief (WCDR).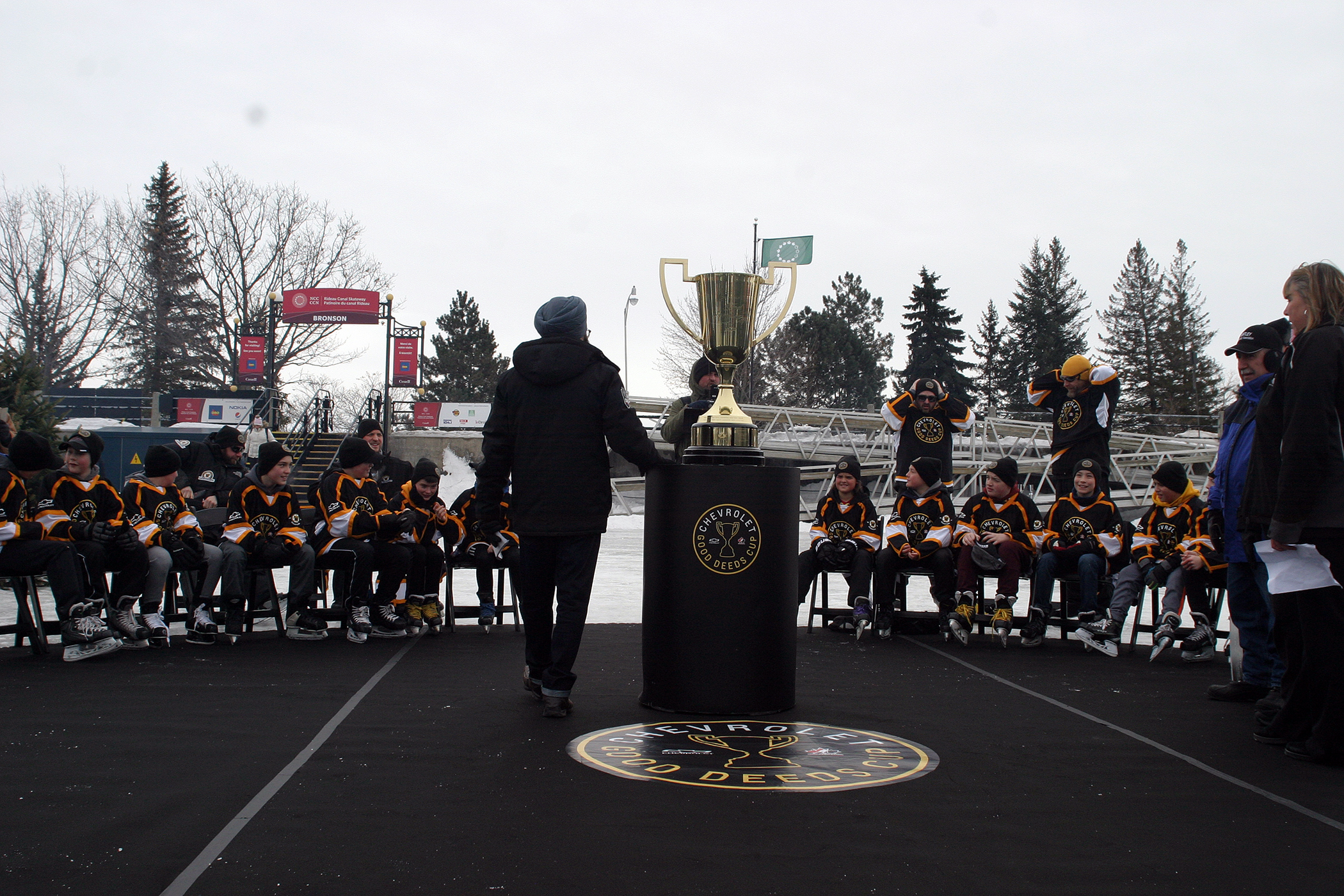 Two buses filled with West Carleton Warriors, coaches, family, friends and West Carleton Online headed to the canal this morning for what players thought was an opportunity to meet the mayor and do one last mini-media tour before this evening's announcement made just moments ago.
Lacing up at Dow's Lake, players assumed they were just taking the opportunity to visit the canal before heading to city hall.
About 700 metres in to their skate, conversation slowly dropped off as seats, cameras, a group of applauding people and in the middle of an outdoor television set, upon a pedestal, the giant, gold Chevy Good Deeds Cup came in to view.
The players didn't know what to do at first. But soon, the celebration started.
"It was a rush of excitement and surprise and a bit of confusion," Warrior Jacob Rondeau told West Carleton Online. "Yesterday a lot of people came up to me to ask if we were going to win it tomorrow."
"Some of the guys thought there was something going on," Warrior Frank Janz said. "It was a lot of fun. We thought we had a chance, but I wasn't expecting it at the canal."
In a brief ceremony hosted by Hockey Night in Canada Punjabi broadcaster Harnarayan Singh, dignitaries such as Cyril Leeder, Coun. Eli El-Chantiry and MP Karen McCrimmon applauded the Warrior fundraisers.
"I can't tell you how proud of you we are," Singh said. "Everyone in Canada is."
Coach Sean Lecuyer had a few words for his team as well.
"Good job guys," coach said. "I'm so proud of you. This means a lot to the community. I think you know that. Don't forget this."
Coun. El-Chantiry also congratulated the Warriors.
"At the time of the tornado we used the hashtag Dunrobin Strong," he said. "Today we should say Dunrobin Proud."
Following the ceremony, players and coaches did interviews with Sportsnet media and posed for countless photos. They were fed beavertails and hot chocolate and took a lap around the canal with the cup.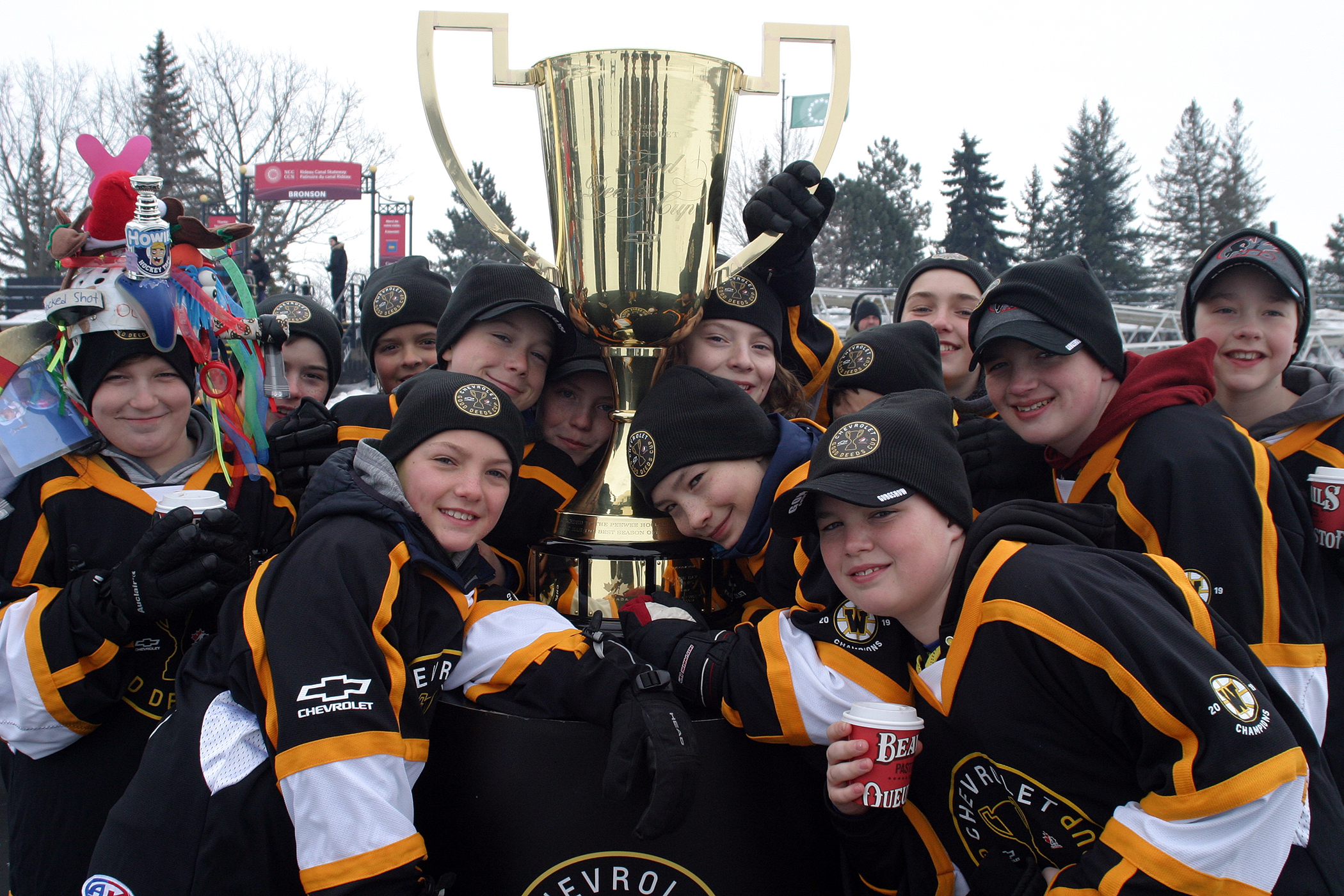 "It was heavy, but it was fun to skate around with it," Rondeau said.
When asked if that was the biggest trophy he ever won, Rondeau replied "I think so."
WCDR's Laurie Chauvin was on hand for the ceremony and she is so thankful for the $100,000 contribution.
"I know it's going to be needed," she told West Carleton Online. "We don't know for what yet, we'll have to see in spring. We're so proud of these boys. They were the first boots on the ground."
The day after the Sept. 21 tornado, the Warriors were at the Carp Fair, buckets in hand, raising $4,100 for disaster relief. Along the way they have donated their time cleaning up debris and helping out at a Christmas dinner for several hundred affected by the tornado.
It was shortly after that the idea to make a video for entry in to the Chevy Good Deeds Cup was born.
Since then it's been a 24-hour cycle of promotion and awareness trying to get enough attention to convince the panel they were worthy of the $100,000 prize.
Rondeau, a Kinburn resident, was at home and literally saw the tornado go by on its way to destroying much of the village of Dunrobin.
"It's just crazy," he said. "The money can go a long way. I think it will really help. People have gone through an entire winter without a home. That's crazy. It's been really expensive and tough for everyone."
Rondeau likens the experience to winning an actual hockey tournament.
"The first time I won gold, I won't forget that," the 12-year-old said. "That was my best season and this is another thing I won't forget."
The Warriors aren't done, they are community leaders. Many of these same players were filling sandbags in the Ottawa River flood in the spring of 2017. The team is now planning a clean up day for early spring.
While the team is busy raising $100,000 for charity, they have found the time for a resurgence on the ice. On what the coach called a tough start to the season, the Warriors have heated up just in time.
The Warriors are currently going through playoffs and are expected to enter the finals starting next week.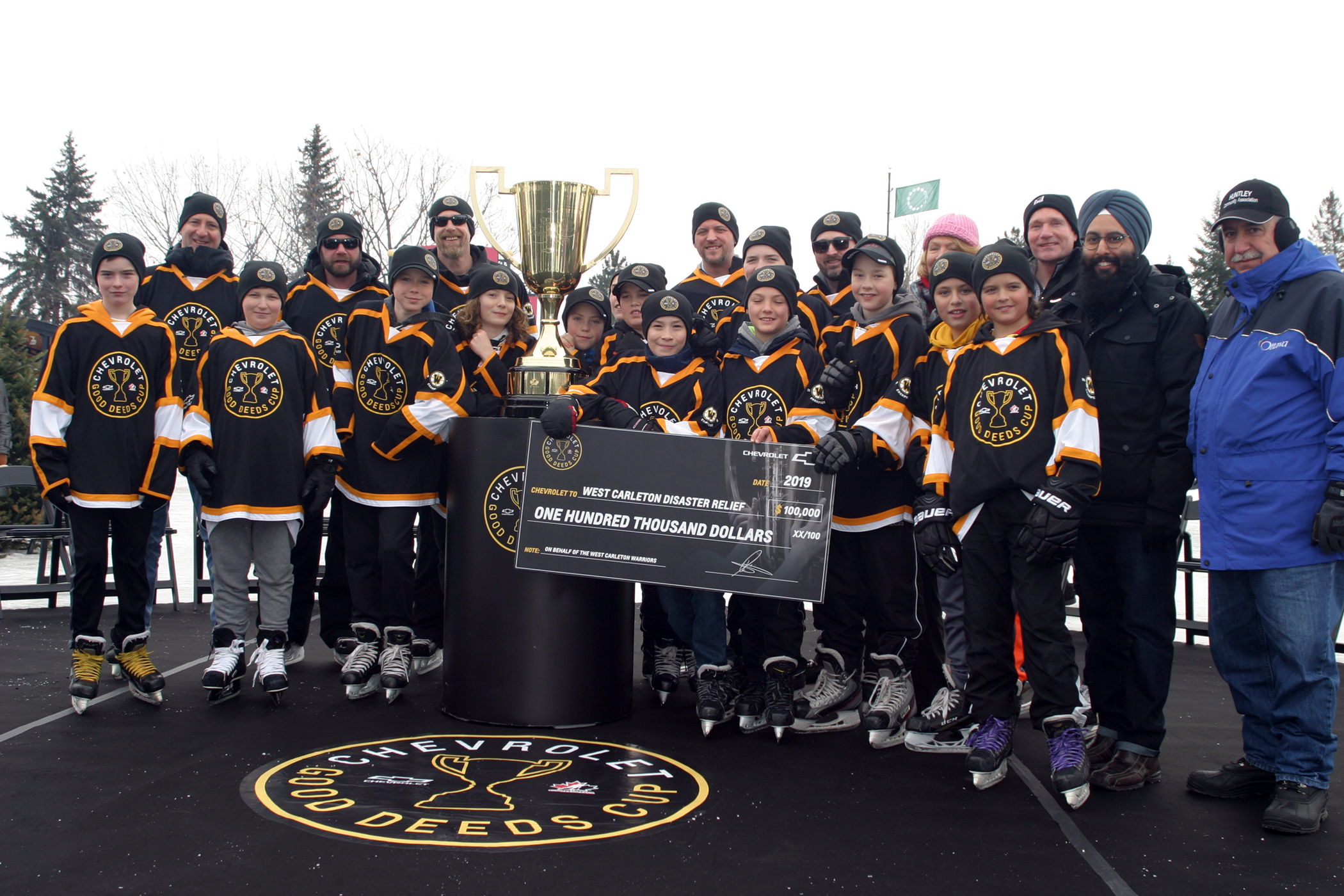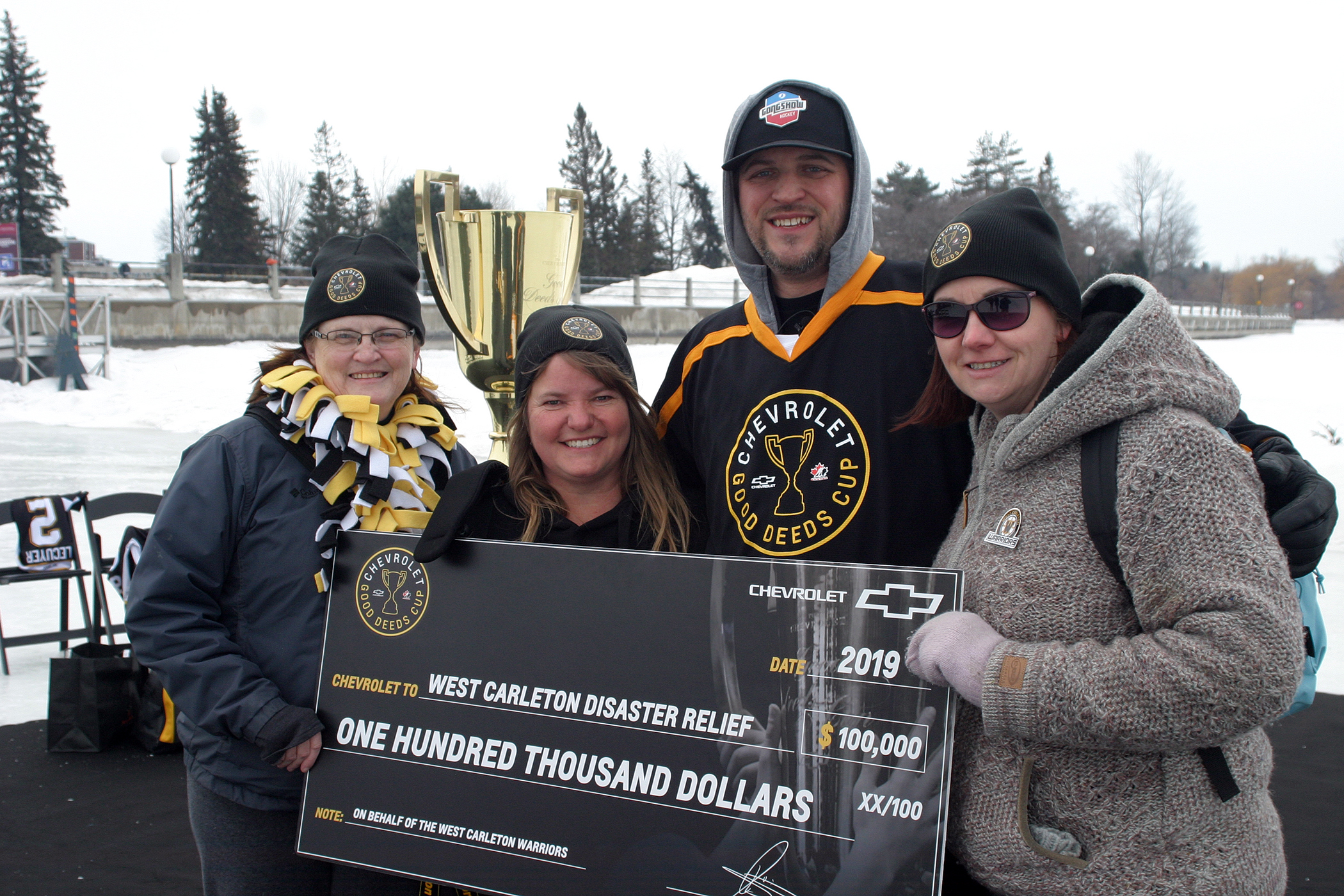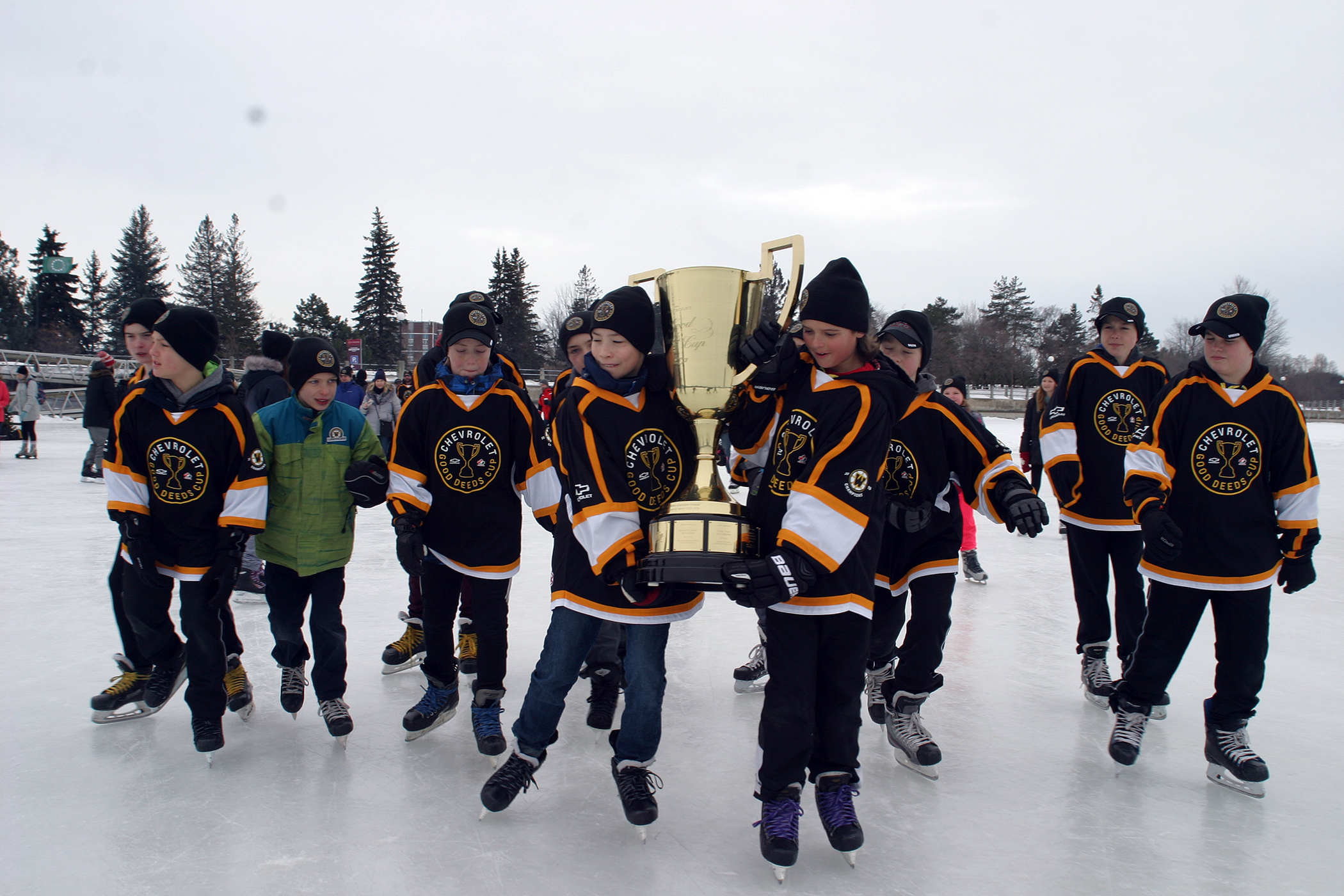 ---