Victim cross-examined by defence in Kirby trial Jan. 7
PEMBROKE – It was the defence's turn to speak to the victim of an alleged kidnapping and attempted murder yesterday (Jan. 7) in the trial of Arnprior volunteer Bill Kirby.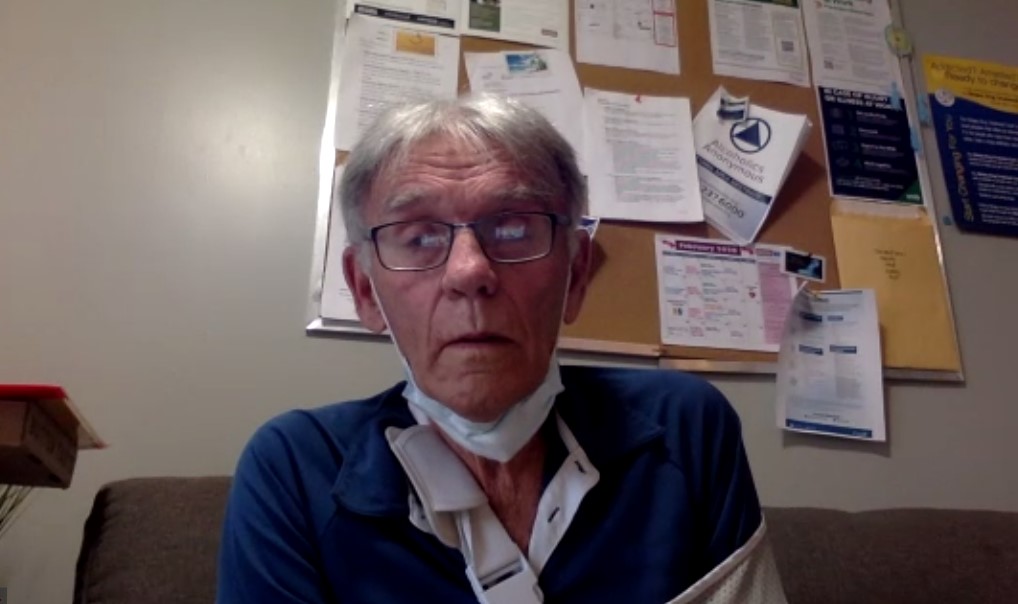 Court was  back in session at the Pembroke courthouse where Kirby, 74, faces several charges related to a Sept. 13, 2018 incident in McNab-Braeside. Charges also include aggravated assault and issuing death threats. On Wednesday (Jan. 6), the victim shared her version of events.
Kirby's defense suggested Kirby didn't kidnap her, but instead took her to a remote area to discuss their relationship in private. The defense also suggested the victim hit Kirby with a stick or a log before he stabbed her, but she also denied those claims. The blade used is described as a throwing knife that's roughly seven centimetres long and left a 1.5 centimetre wound.
The story of events from the victim were consistent with Wednesday's (Jan. 6) testimony with slight confusion on the exact times and dates. The victim told the court she thought Kirby took her out to the woods that day to kill her.
The defense for Kirby highlighted the fact he stayed with the victim until help arrived, gave them water and used his jacket as a pillow until the ambulance showed up. Kirby also called 911 multiple times.
Another 10 audio recordings were submitted as evidence yesterday that included Kirby saying "my nerves are shot" and "I'm at my wit's end."
Those recordings were taken the day before and the day of the alleged attempted murder and kidnapping incident.
Kirby was visibly frustrated through the course of yesterday's trial while listening to the victim and could be seen throwing his pen down, shaking his head and chuckling to himself.
More than six witnesses have taken the stand so far this week and the trial is expected to continue until the end of next week (Jan. 15). The Pembroke courthouse has installed additional plexiglass barriers for COVID-19 safety precautions.
With files from Oldies 99.7 FM
---