Vandal damages War Memorial
OTTAWA – The Ottawa Police Service (OPS) is investigating a hate-motivated graffiti that occurred on Wednesday, Oct. 14 at the National War Memorial on Wellington Street.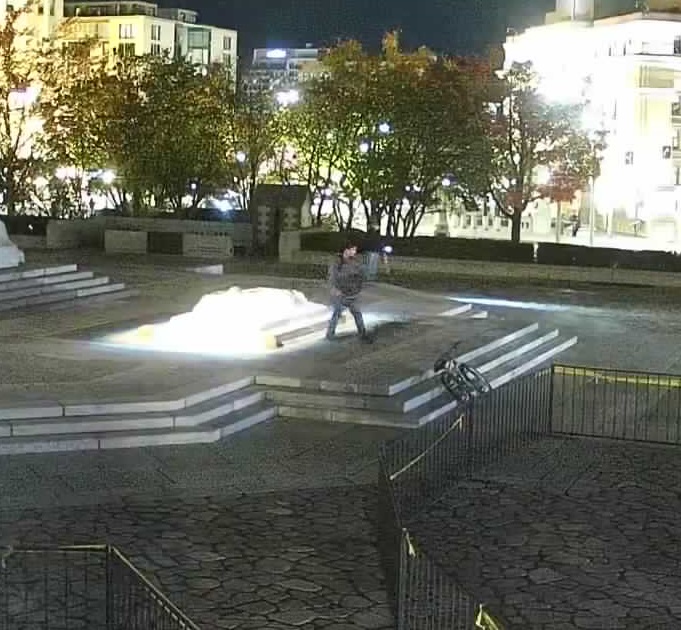 "At approximately 9:46 p.m. on Oct. 14, a man riding a bike approached the Memorial, used a sharp object to engrave a hate graffiti on the Tomb of the Unknown Soldier," the OPS released in a statement today (Oct. 23).
"He left the area on the bike."
The suspect is described as a Caucasian man. He was wearing a light-coloured sweater, dark pants, a dark toque, a black backpack and was riding a mountain style bike.
Anyone with information regarding this incident is asked to contact the Detective Ali Toghrol of the Ottawa Police Hate Crime Investigations Unit at 613-236-1222, ext. 5453.
Anonymous tips can be submitted by calling Crime Stoppers toll-free at 1-800-222-8477 or at crimestoppers.ca.
---