Van Barr joins national youth orchestra
KINBURN – Charlotte Van Barr has spent her young life surrounded by music.
Growing up on a Kinburn vineyard in a family full of musicians she will now be surrounded by 95 new musicians as a member of the National Youth Orchestra of Canada (NYO Canada).
Charlotte, a 17-year-old who graduated from West Carleton Secondary School last week, will spend this summer with NYO Canada, rehearsing and training in Waterloo before embarking on a five-city Canadian tour followed by a three-city tour in Spain, returning mid-August.
This summer, Charlotte and the orchestra are rehearsing and training in Waterloo, then they will embark on their five-city Canadian tour, followed by a three-city tour of Spain.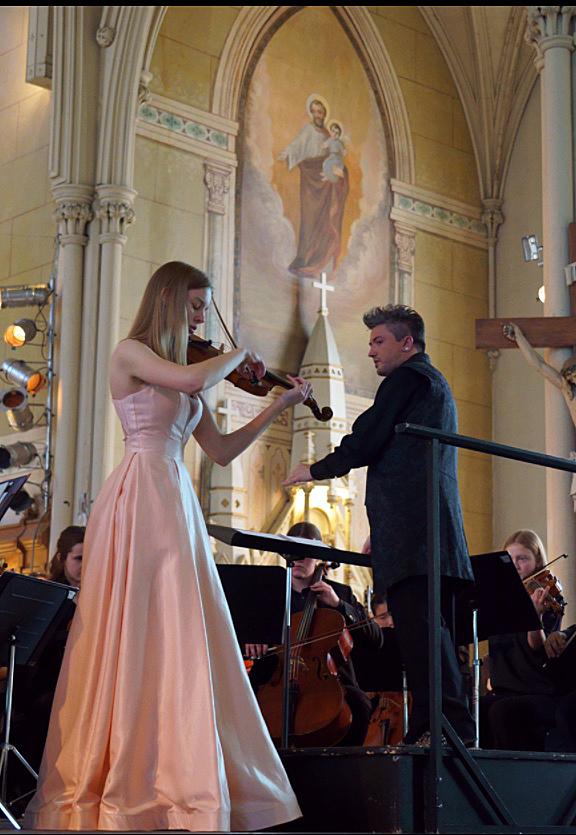 NYO Canada is made up of musicians from across the country between the ages of 16 and 28. Selection is based through a rigorous and highly competitive audition process over the winter. Each selected member gets a full scholarship for their training, lodging and travel plus an honorarium at the end. The entire scholarship has an approximate value of $16,000.
Charlotte says music has been a lifelong constant.
"My whole family is involved in music," she told West Carleton Online last week (June 26). "My mom is a cello teacher and conductor, my dad is a guitarist, my older brother plays the cello and my younger brother is also a violinist. So, I was encouraged to start playing music when I was young, and I was always surrounded and inspired by music."
To apply for NYO Canada Charlotte had to submit a video audition consisting of scales, arpeggios, orchestral excerpts and the beginning of a concerto.
"I also had to write a letter of intent and a musical resume," Charlotte said.
Charlotte has already been working hard with the orchestra.
"So far NYO Canada's training has been amazing," she said. "For the first couple of weeks I get to work together with an amazing chamber group, playing the Shostakovich piano quintet and getting coaching from world-class faculty. We also get to attend either a student or faculty concert every night where we have the opportunity to discover new music and see the capabilities of our peers and teachers. It's such a valuable experience to be surrounded by musicians of such a high caliber from all over Canada. I'm learning so much even from having conversations with my peers.  It's giving me a window to the future to see what going to university for music performance would be like, and eventually playing in a professional orchestra."
The tour will also be Charlotte's first trip to Spain.
"I've never been to Spain before, or anywhere in Europe," she said. "I'm so excited to tour – getting to travel and play music with people who I'm close to is going to be an amazing experience. Getting to bring these fantastic pieces to different venues is going to be incredible. Even after a week spent at NYO Canada, I can already tell that it's going to be hard to say goodbye to the people and music after tour finishes."
Before joining NYO Canada, Charlotte studied (and continues to) with Elaine Klimasko who is a founding member of the NAC.
Charlotte is very active in the Ottawa music community as concertmaster of the Ottawa Youth Orchestra, a member of Thirteen Strings Camerata and a scholarship winner with the Ottawa Kiwanis Music Festival.  
---