Valley gun, hunting show takes over Carp rink
CARP – As summer turns to fall, Valley folk's thoughts turn to hunting.
The Valley Gun and Hunting Show took over the W. Erskine Johnston Arena over the Labour Day long weekend and hunting and outdoor enthusiasts from across the Valley visited the two-day show held Saturday, Aug. 31 and Sunday, Sept. 1.
More than 100 vendors were on hand with tables of gods such as firearms, archery, supplies, ammunition, clothing, knives and other related products.
Gun and hunting experts came from all over Quebec and Ontario to share their expertise and knowledge of the industry. Some just came for the fun.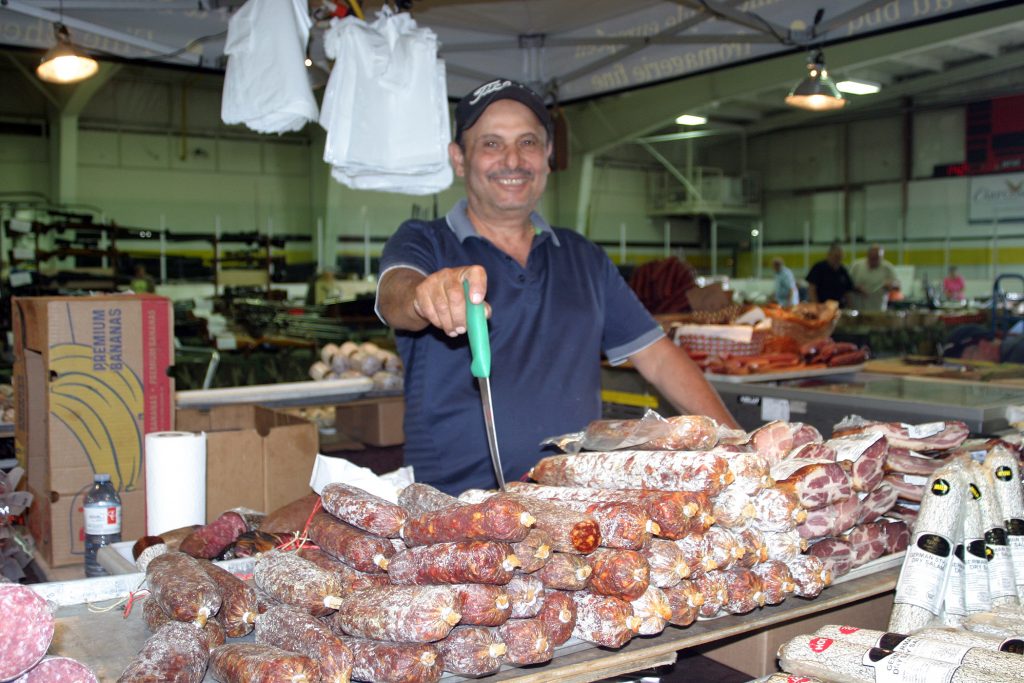 Iroquois' Bill Nelson had several World War One and World War Two weapons on display at his booth including a very large, very heavy anti-tank round from the second world war.
He says he does it for the fun.
"I'm retired," he told West Carleton Online Sunday afternoon. "I'll do it until I run out of money."
---