Valley actors launch performance training
DUNROBIN – Dunrobin-based actor Arya Landers is part of an international team bringing stagecraft training to actors around the world and sharing their skills with business leaders looking to make an impression in the age of COVID-19.
Teachers Landers, Mississippi Mill's April Pierrot and west Ottawa's Shannon Lawson have launched The Actor's Guild and hosted its first two workshops over the last two Sundays. With this venture, the artists bring a ton of experience.
Landers has played Jocasta in Kostas Gakis' modern adaption of the Greek tragedies From Antigone to Medea in Greece; Follow Your Heart in Toronto in 2016; and on television as a series regular in The Forgotten Chronicles. She has worked locally as a member of the Rural Root Theatre Company as Juror #4 in the RRTC's 12 Angry Jurors in 2019 and in one of the RRTC's COVID-19 adapted online live performance Couples last June.
"I think that was the first live virtual production in Ottawa," Landers told West Carleton Online Dec. 3.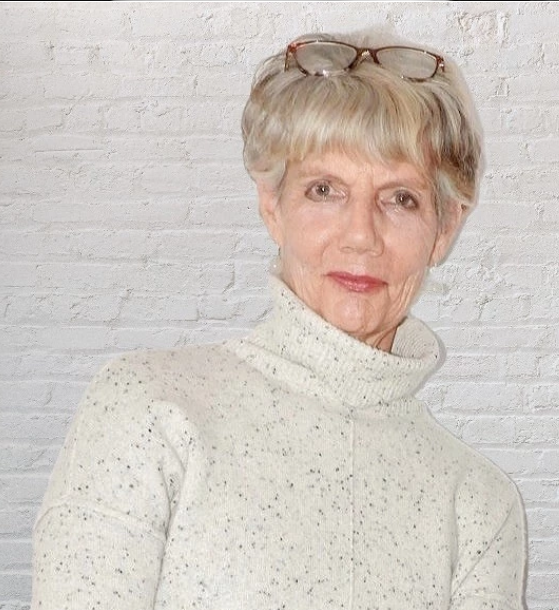 Pierrot was senior tutor of Alexander Technique at the Royal Academy of Dramatic Art from 1993 to 2010. From 2011 to 2016, she was head of the Alexander training at The Lir, The National Academy of Dramatic Art at Trinity in Dublin. 
Originally trained as a journalist at Carleton University, where she was an active member of Sock N Buskin, Pierrot recently moved back to the Ottawa Valley. 
Pierrot has worked extensively with performers, of all descriptions, young and old including actor Tom Hiddleston who is well-known for his roll as Loki in the Marvel Universe movies. Apart from acting, she specializes in movement analysis and characterization, and is an expert 'shape shifter 'coach and movement director.
Lawson in a Gemini Award-winning Canadian actress, instructor and mentor.  She is a distinguished veteran of the Canadian acting community who brings more than 33 years of her acting and teaching experience to actors of all skill sets and ages. As owner of The Next Stage, Lawson established herself as an international instructor with students from countries in Europe and North America. A graduate of the National Theatre School of Canada, Lawson's career started in the world of theatre and then expanded to the screen both here and abroad. As an acting coach and teacher Lawson's prior experience includes teaching at the Julliard School of Arts in New York, conducting national workshops and coaching students privately in studio and on film sets. Lawson believes in creating a character from the ground up. She has performed with several Hollywood heavyweights such as Samuel L. Jackson and Colin Firth to name a few.
The Actor's Guild, certainly a home for actor training, also works with businesses who want to ensure their sales team and public speakers have the skills to engage their targeted audience – even if it's through a computer screen. Landers says the goal is to have a physical studio at one point, but for now in the age of COVID-19, will connect with students online – which is the way those in theatre and the business world are working anyway.
"During COVID-19, people are sequestered in their home," Landers said. "It's a climate for change in the way people work together."
Pierrot gives Lawson credit for the idea of The Actor's Guild.
"What ended up happening, is we were a group of artists that came together and discussed the challenges of the industry," Pierrot told West Carleton Online.
"Online platforms really have become a virtual stage," Landers said. "We noticed a specific need has arisen. Communicating more effectively. We are missing that contact right now. We want to help individuals and businesses understand that virtual reality and propel themselves to the future in communications."
Landers says her work in the RRTC's live online production last spring brought a different viewpoint to the actor's current world – performing to a camera for a live audience. And that camera was the one on the top of her laptop.
"There was an understanding we had to adjust to the fact it wasn't a camera, but a live production," Landers said of performing in Couples. "Usually, you don't look at the camera, you look at your scene partner. This time, your scene partner was the camera."
With businesses across the country, their top sales people now have the same screen partner when trying to pitch their product.
"The ability to use the camera artistically, and be engaging while projecting your voice properly," Landers said. "There's no reason you can't use your space artistically and in unique ways."
These were some of the thoughts the three actors presented at the Nov. 29 workshop – the first of two in the series.
"I was so happy to see some of our RRTC members attend," Landers said. "We had a two-fold objective that day – the art of communicating and the foundation of voice work. We explored communicating, gesturing and body language. Telling a narrative and how to engage an audience."
And that's why the school is not just for actors.
"There's basic communication skills, how you carry yourself, projection, breathing, knowing your audience – it's not exclusive to acting," Landers said. "Anyone can benefit from these workshops."
"The very basics of actor training is connecting," Pierrot said. "The internal impulse is to communicate but it's easy to get lost in the external, the distractions. Especially while communicating via a computer screen."
For more information on The Actor's Guild, training and available workshops, or to get in touch with Arya Landers, visit their website here.
"I would love the community to reach out," Landers said. "We're so excited to hear from them – they're our neighbours after all."
---