UPDATED: Take a peek at Bad Auditions (registration link)
(UPDATED Oct. 14, 3:22 p.m.) – The Rural Root Theatre Company has released the registration link for the upcoming  online production of Bad Auditions…On Camera set to run live nightly from Oct. 21 to Oct. 24.
Registration information below, with West Carleton Online's original story following.
Rural Root Theatre Company presents:
Bad Auditions. . . . On Camera, by Ian McWethy and Carrie McCrossen.
Coming to your computer via Zoom on October 21, 22, 23, and 24, 2020.
To watch you must register at:
https://zoom.us/webinar/register/WN_kJLqJCHPQ32gcZLV98WhLg 
There is no charge to watch, however donations are welcomed by clicking on the provided link at the end of the show. The proceeds will go to the Shepherds of Good Hope 
Written for West Carleton Online, by Harry Gallon
WEST CARLETON – Bad Auditions…On Camera is coming to a computer screen near you.
The second virtual play produced by the Rural Root Theatre Company (RRTC) Bad Auditions can be viewed live via Zoom Oct. 21 to 24. Proceeds from the production will be donated to the Shepherds of Good Hope. The first, Couples, was performed last June.
Written by American husband and wife team Ian McWethy and Carrie McCrossen, Bad Auditions is a 45-minute one-act play produced by special arrangement with Playscripts, Inc. The plot centres around a casting director who has one day to find an actor to fill the role of a lawyer in a crime procedural. But what seems like a simple task proves impossible when the pool of actors includes stage thespians who can't tone it down for the screen, performers completely unable to keep themselves in frame, and an actor who seems to believe this is a toothpaste commercial. The audience will vote for the actor that they think would make the best choice.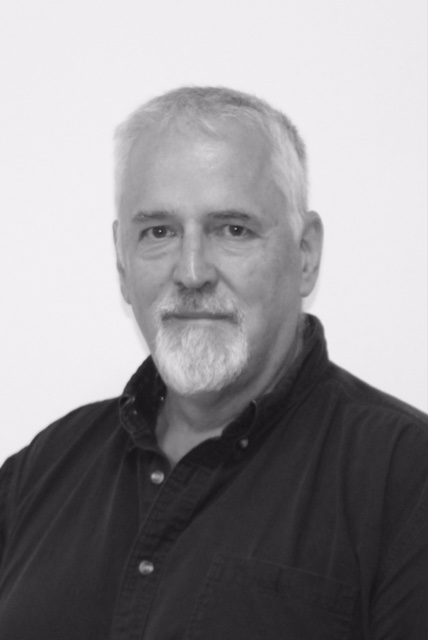 Thirty actors auditioned for the 13 parts. The production will feature four RRTC veterans and nine newcomers to the theatre company, including Kim Blanche as the Casting Director and Dave Coleman as Roger.
"Theatre is a close family," Bad Auditions director Ron Gardner said. "We have a great opportunity to include many new faces. As this will be on Zoom, location is not important, and we are getting actors that may never have been able to perform with us. All actors that have gone to auditions have seen these types of characters. This is a play that speaks to the actor, pokes fun at their insecurities and mistakes but does so in a humorous way."
Gardner has been involved with RRTC for 12 years in a variety of capacities: actor, director, set design and construction, member of the board of directors, president of RRTC, served on the board of Two Rivers Musical Productions and is current vice president of Kanata Theatre.
"It is very important for a director to have worked in all areas of production," he said. "Stage management and acting are very important. But working on lights, sound, set design, even costumes, all contribute to making you understand what is possible to do in the theatre. It allows you to understand what is needed to realize your vision for the enjoyment of the audience. The payoff is seeing what you envisioned for the production come to life on stage: seeing actors under your guidance develop their characters and watching them become that character on stage. My role as director is to be a 'mirror' so the actor can see what the audience is seeing and how their interpretation of their lines is coming across to the audience. we have put together a fantastic production team, with eager individuals who enjoy working closely with the actors. It becomes a family environment."
Producer Charlene Gardner has acted, stage managed, made costumes and props, helped with set building and furnishings, ran the box office, catered, helped with makeup and managed sound. She has also served on the RRTC board of directors, as well as on the RRTC's EODL one-act play festival board as the awards coordinator.  
"I believe the more a producer has done on stage and behind the scenes, the better they will be prepared to ensure everything runs smoothly and according to schedule," she said.
Gardner has been involved with RRTC for 12 years. Bad Auditions is the third play she has produced for the company.
"Relationship building is very important in theatre," she said. "The cast and crew have to work closely together in order to get a show ready. It takes a lot of teamwork, cooperation, communication and hard work to put on a show. The payoff is seeing all that effort come together in an amazing and entertaining show. And of course, all the friends that you make in the process. RRTC has become like a second family."
Stage manager Roy Ballantine directed RRTC's first virtual play Couples and has directed three plays, acted, stage-managed, served as lighting director and operated sound for RRTC, Kanata Theatre and Phoenix Theatre.
"Creating special effects" is of "particular interest" to him. He was responsible for the lighting in Rural Root's first production 15 years ago and "has been involved in theatre one way or another ever since."
Stage management is about organizing and managing people, schedules, the facilities and everything else required to ensure rehearsals and performances run smoothly," Ballantine said. "The role is rather like that of a conductor of an orchestra: the stage manager glues all the pieces together and makes sure there are no gaps."
He cites lighting, internet speed, computer quality and sound quality as challenges posed by virtual stage management. 
"(Virtual production) reduces some of the challenges related to movement but increases the acting challenges in that the actor has to depend more upon their face and voice to communicate. Actors have to control all their own technology which can be difficult when you are looking at the camera and acting. Having had experience with theatre lighting helps me to help the actors."
Reservations to view Bad Auditions…On Camera can be made through rurulroot.org/bad-auditions. There is no fee to view the performance but patrons will be invited to make a donation to the Shepherds of Good Hope.
"It is important to me to keep theatre alive and in the community," Gardner said. "It is RRTCs mission statement to do just that."
---