Two survive plane crash near Hwy. 29
HWY. 29 – Two occupants are walking a way from an evening airplane crash just south of Highway 417 near the County Highway 29.
The plane came to a stop upside down in a field of brush.
"Ottawa Fire Services (OFS) received a call from OPP at 8:34 p.m. advising a small plane had crashed just south of the 417 near the Ottawa Road 29 exit," OFS public information officer Carson Tharris released in a statement yesterday (July 29) evening. "Firefighters arrived on location along with police and paramedics. The plane was located overturned in a field approximately 20 metres south of the Highway."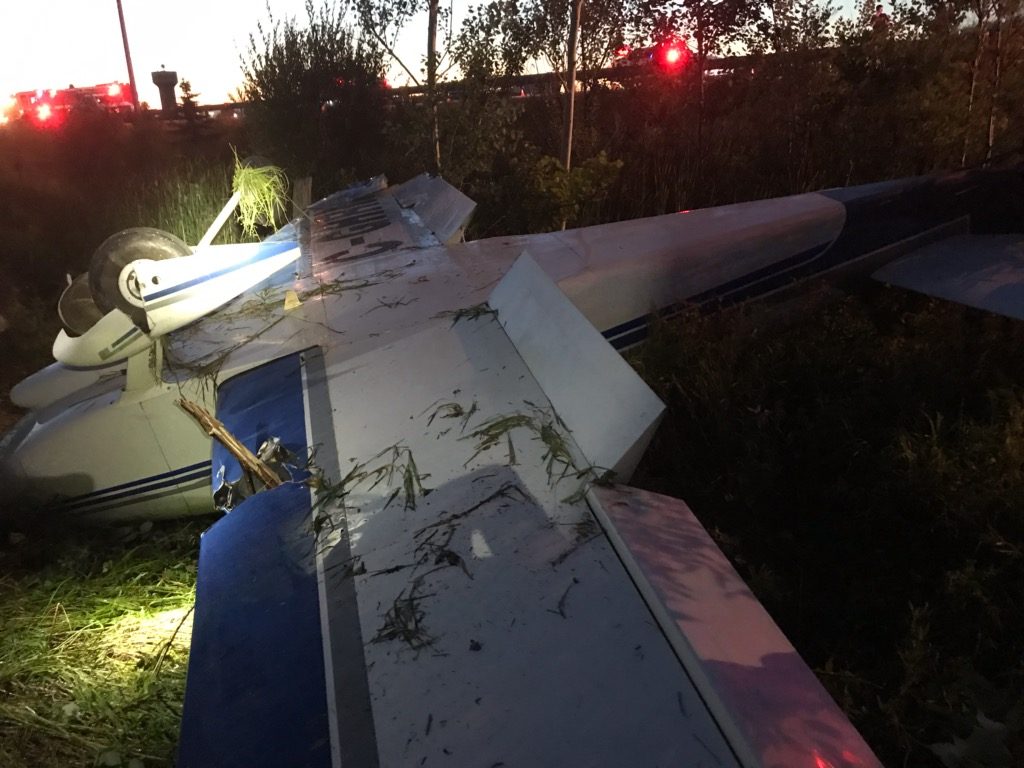 Volunteers from Fitzroy Harbour's OFS Station 62 were first on scene. Firefighters from Station 61 in Kinburn also attended the scene.
"The two occupants had escaped the wreckage and were treated by Renfrew County Paramedics," Tharris said. "Firefighters stabilized the upside down aircraft, contained a fuel leak, and used fire extinguishing foam on the leaked fuel to ensure there was no risk of fire."
The two passengers were sent to Arnprior's hospital and treated for minor injuries.
This is the second plane crash in West Carleton in the last two months. On June 15 two small planes collided mid-air above Constance Bay. A third small plane crashed in to a tree near Carleton Place on June 22. There were no fatalities in any of the incidents. In the last two years there have been four small plane crashes within West Carleton's borders. See our coverage here.
"We would like to thank the following agencies who collaborated with us to manage this incident: Ottawa Police Service, Ontario Provincial Police, Renfrew County Paramedics," Tharris said. "Our work together is based on trust, cooperation and a group commitment to service excellence and safety."
---