Two die in Monday night Kanata fire
KANATA NORTH – Two people have died as a result of injuries sustained from a fire in the South March Station area Monday (Dec. 14) evening.
Ottawa Fire Services (OFS) received a 911 call at 10:11 p.m. from a neighbour reporting the attached garage of a home at 52 Hansen Ave. in Kanata was on fire.
"The caller advised the flames had erupted through the roof of the structure of the garage," OFS public information officer Carson Tharris released in a statement early this morning (Dec. 15). "Based on information provided to dispatchers Firefighters declared a working fire while on route summoning additional resources to battle the blaze."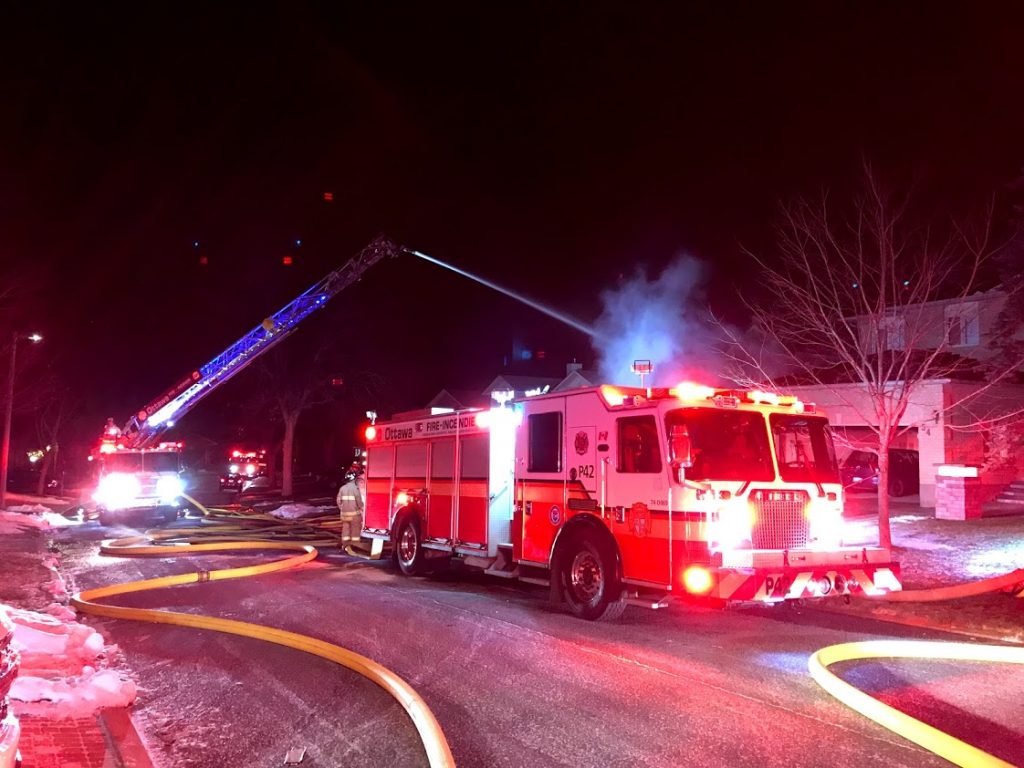 Firefighters from OFS Station 42 in Kanata arrived on scene six minutes after the initial call and encountered heavy smoke and flames coming from the structure.
"Firefighters began dousing the flames from all sides of the structure while an aerial ladder provided a high volume of water from above," Tharris said. "Shortly after arrival, the roof of the garage began collapsing, Firefighters entered the home to search for the occupants and discovered the stairway had been consumed by the fire."
A team used ladders to enter the home through the second-floor windows.
"While searching the unit, Firefighters located two unresponsive occupants," Tharris said. "Firefighters continued searching the structure to confirm there were no other occupants and extinguished the remaining flames before declaring the fire under control at 11:05 p.m."
The two victims succumbed to their injuries and were later pronounced dead.
"In cases of a serious injury or fatality due to fire, an Ottawa Fire Services Investigator will work along with our partners at the Ottawa Police Service and the provincial Office of the Fire Marshall to investigate the origins and cause of the fire," Tharris said.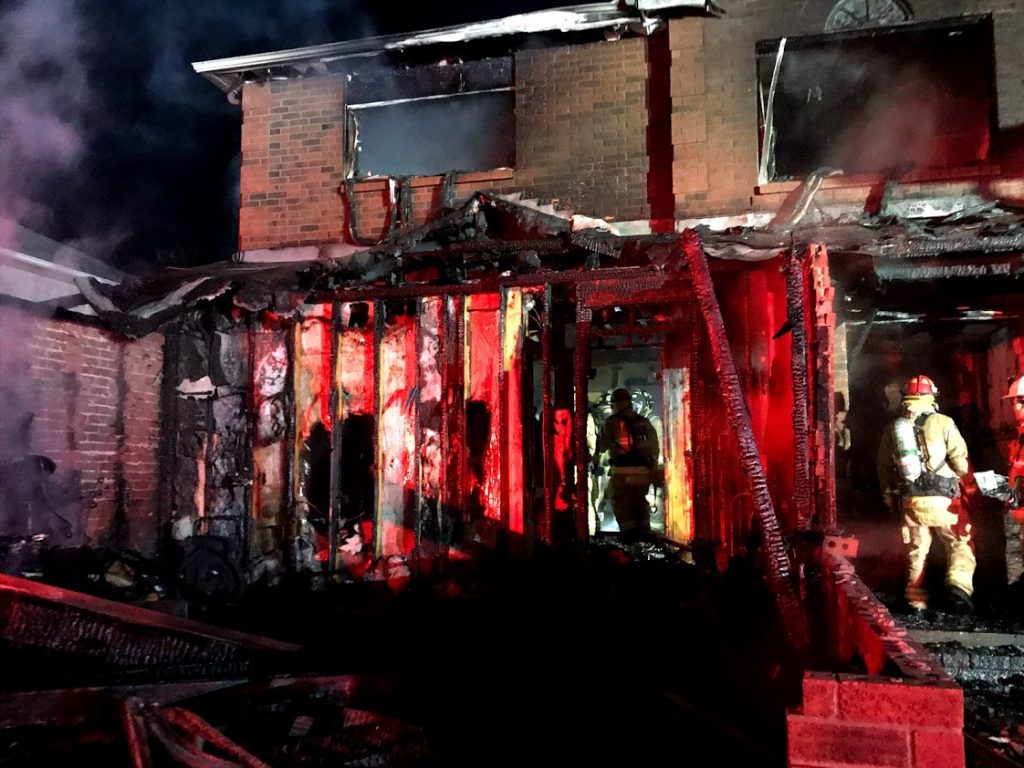 ---