Tour historic St. Peter Celestine in Pakenham, April 6
PAKENHAM – As part of the weekend's Lanark County Maple Tour, St. Peter Celestine Church is offering narrated tours of the historic church on April 6 and April 7.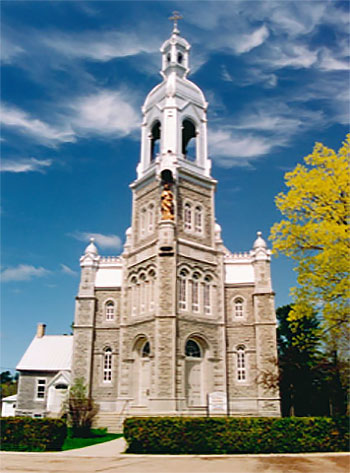 The tours will be at 10:30 a.m. and 1:30 p.m. on Saturday and 1:30 p.m. on Sunday.
"This church is unique for its history," Fitzroy Township Historial Society President Terry Currie told West Carleton Online today (March 22). "It's a classic French Canadian baroque church built by a completely Irish congregation. St Peter Celestine' elaborate décor has been preserved and restored by its devoted congregation, so that it is unique not just in Ontario but in Canada — all its sister churches across Quebec have been redecorated or demolished."
Currie says the church is a testament to Irish progress in the community.
"The church is above all a monument to the success of the Ottawa Valley Irish population, who went from 'a mob of drunken papist rebels' in 1823 (Toronto Globe) to a prosperous farming population by 1893 when the church was built," Curry said.
---