Three events to mark tornado anniversary
DUNROBIN – Saturday, Sept. 21 will be a day to remember, celebrate and raise money for those still recovering from a tornado that tore through West Carleton exactly one year ago on that date.
There are three separate events to mark the occasion including a commemoration and two different fundraising concerts all in the Dunrobin area.
The day will start with a somber commemoration of the event, a day that will live in history.
It was the first full day of the Carp Fair, a Friday. Shortly after noon, tornado warnings were activating cell phone, radio and Internet news services across the region. Around 4 p.m., it got incredibly dark, and then a tornado touched down and carved a swath of destruction from one side of West Carleton to the other, heavily damaging and destroying more than 50 habitable buildings from Kinburn to Dunrobin.
West Carleton Online reported eye-witness accounts from those caught in the destruction from Ivy Acres Road, through Kinburn and all the way to, and around, Dunrobin.
On Saturday at 2 p.m. the West Carleton community will gather at the Dunrobin Community Centre, a safe haven for several very young children and their charge during the tornado, for a dedication. A park bench donated by the Dunrobin and District Women's Institute (WI), refurbished by students from West Carleton Secondary School (WCSS), a sun shelter and a plaque will be unveiled.
"This event is a combination of five different groups," Dunrobin Community Association (DCA) Greg Patacairk told West Carleton Online. "It will be a more somber event. A moment of silence to reflect and be thankful no one died. A few speakers. Just a simple commemoration and to see how things have progressed."
The four different groups Patacairk refers to includes the WI, the DCA, the WCSS (an emergency hub for many services during the tornado aftermath), the West Carleton Warriors (the minor hockey team that raised more than $105,000 for relief after the storm) and West Carleton Disaster Relief (WCDR).
"The WCDR was born out of the winds of that tornado," Patacairk, who also serves as WCDR co-chair, said. "That's going to continue. These people are willing to help, and more importantly, will help. These people are the real deal."
Patacairk said at last count the eight to 10-member WCDR board has put in more than 12,000 volunteer hours.
"Although we've worked very hard, there's still lots to do," he said.
Patacairk says important community leaders will have the opportunity to speak.
"All our dignitaries have been invited," he said. "And the United Way who have been helping us out in a big, big way."
Patacairk says many people and organizations will be thanked for their help through the Dunrobin community's most challenging time.
"Those faith-based groups, the Mormons and Menonites and so many others," he said. "Ottawa Fire Services' District 6 Chief Bill Bell. That guy has been absolutely fantastic. I can remember the look. It was the look of 'we've got some serious work to do.' Bill Thompson. He's a faith-based local. He said what can I do? He had 10 people there in an hour, 50 people a few hours after that and 100 people by the next day. The sheer number of everyone who helped was impressive."
The event will have some snacks provided by the WI and will be approximately an hour long.
Shortly after that event ends, the Tornado Victims supporting Flood Victims (V4V) concert with headliner and Valley legend Wayne Rostad starts at Pinhey's Point near Dunrobin. Admission is $10. All donations and ticket sales net proceeds will be given to and administered by United Way Ottawa to benefit flood victims through programs at the Western Ottawa Community Resource Centre.
Jeremy Roberts is a Dunrobin resident affected by the tornado, musician and organizer of the event. West Carleton Online spoke with Roberts earlier this month about the event and why he decided to raise money for flood relief.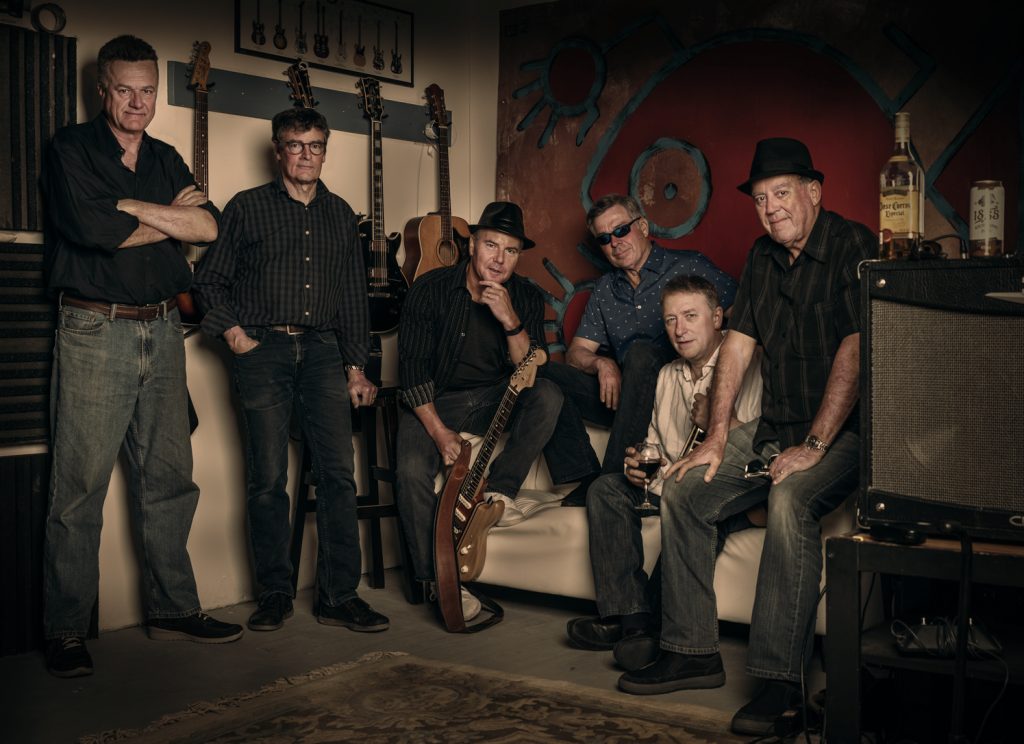 "A combination of things," said Roberts, a musician in the local band Dead Flowers. "when I really think back to the night of Sept. 21, I got home at night and it was pitch black. I wasn't sure what to expect. There were two friends in my kitchen with work boots on. From then on it was just continuous support from our community. I was blown away and it had a pretty meaningful impact on me."
Roberts still hasn't fully recovered from the toll disaster recovery has had on his body.
"I'm still not physically where I need to be," he said. "I couldn't really help with sandbag removal. But this I could do."
Roberts' wife Jane Asselin was at home when the tornado struck.
"She was with her sister," he said. "I'm still stunned on one was killed. What are the odds?"
The V4V stage will be within viewing distance of the Ottawa River at beautiful Pinhey's Point Historic Site.
"It's going to be an important day," Roberts said. "It's a lovely spot. Some of the damage is still very visible."
Although the day is a milestone, Roberts knows the work isn't done yet.
"The folks at WCDR, I don't think they expected to be a full-time organization," he said. "There will still be people recovering on Sept. 21."
The impact and importance is what helped Roberts land headliner Rostad – a world class musician and entertainer who made his base in the Valley through his entire career.
"That will make a statement about how important this is," Roberts said. "Ottawans have a tendency to underappreciate their own. Rostad is a homegrown super star and Hall of Famer."
"We have a tremendous early start to the fundraising for this initiative," says Mark Taylor, Vice President of Resource Development for United Way.  "The cause has certainly resonated with people in Ottawa and across the region."
The concert will be a relaxed community gathering at beautiful Pinhey's Point, featuring local musicians and VIP guests including Mayor Jim Watson.  Five local bands will perform from 3 to 9 pm, as well as local favorite and Country Music Hall of Famer Wayne Rostad. Beer is being provided by Big Rig Brewery, barbecued food will be on offer thanks to the local YMCA camp, and there will be United Way staff on hand able to accept gifts and issue tax receipts that evening. 
Members of the public can purchase tickets for just $10 (kids under 12 free) through Eventbrite, at v4vconcert.eventbrite.com . Donations can be made through the group's online fundraising website.
The Heart and Soul Café will also be hosting an event on Sept. 21. The café is hosting Rising from the Ruins, a Dunrobin and Community Barbecue.
The free event is a fundraiser for West Carleton Disaster Relief and will run approximately from 3:30 p.m. to 7 p.m. kitty corner from the café on the asphalt pad where the Dunrobin strip mall stood before being destroyed by the tornado. Live music will be played on the Class Axe Guitars Stage and a silent auction will be on hand to help raise money as well.
Musicians include James Blondeau, Terry Tufts, Kim Newhook and others. For more information visit the event's Facebook page.


---