The Swan: Family and community
CARP – Purchasing The Swan at Carp 16 years ago was an opportunity for Joe Thompson and Sunna 'Sunny' Na to raise a family in a community they loved.
Both are graduates of Le Ottawa's Cordon Bleu Ottawa school, where they met, with years of experience in the industry in Ottawa, and they had a clear idea of how they wanted to grow as a family.
"We were looking for a restaurant, and we wanted to be around the kids as they grew up," Thompson told West Carleton Online. "And that's basically what we did."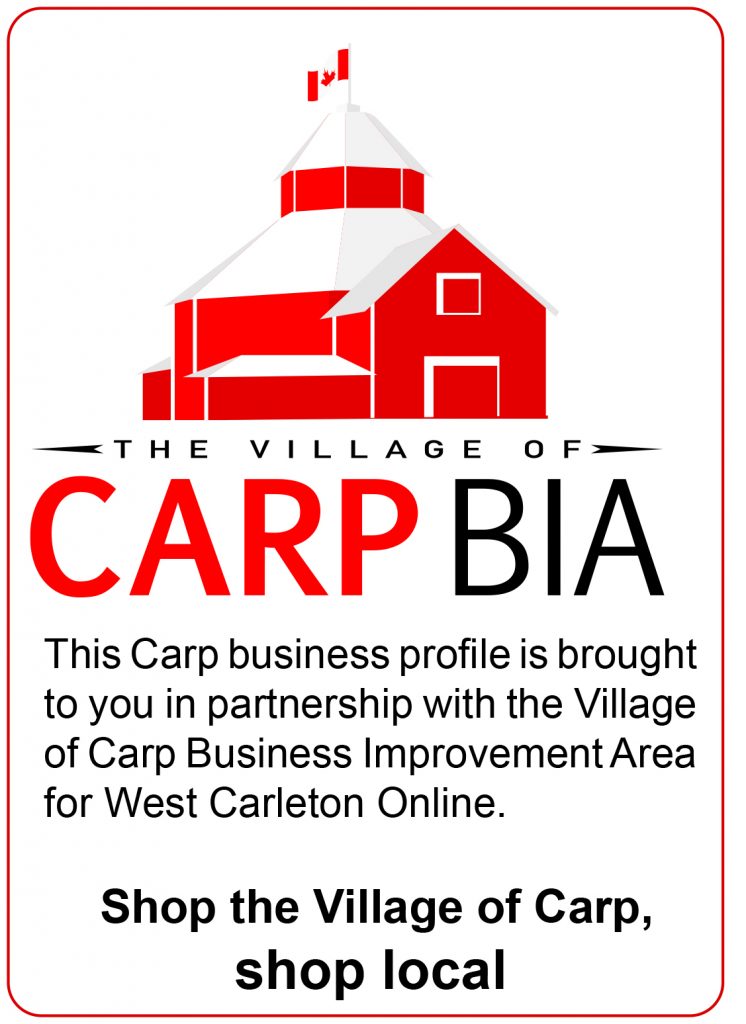 At the time they bought The Swan at Carp was a staunchly British pub. The pair, Thompson with his knowledge of French cuisine, and Na with her training as a chocolatier, were going to put their own stamp on The Swan.
"The vision was to do what we were trained to do and do what we love to do," Thompson said. "I studied French cuisine and I brought that flare to The Swan. I use local ingredients and I try to make our food approachable."
Thompson wanted to bring more international flavours to The Swan and that can be seen in a diverse menu with items such as Bi Bim Bop, schnitzel, duck, maple bacon poutine, and of course, fish and chips. The Swan has also become the place for chocolate and wedding cakes.
"Sunny brought a whole new level of chocolate and dessert to the area," Thompson said. "Everything here is scratch made."
Na says she has brought a "Korean-Asian flavour" to her chocolate-making "and people seem to love it."
Their 17th year has been challenging. Thompson and Na celebrated their venture's 16th anniversary in spring, did some renovations to the big, beautiful brick building and then had to shut down as the first wave of the pandemic hit Canada and governments across the country forced the closure of non-essential businesses.
The Swan was closed for four weeks – the longest the restaurant has ever been closed in 16 years.
Even when restaurants were allowed to open for dine-out service a little later that summer, "revenue had dropped 60 per cent right away," Na said.
Eventually The Swan was able to offer patio service when some restrictions lifted. In June, Thompson and Na were able to bring some staff back. Now The Swan can bring in some diners, but at a reduced number.
For Thompson and Na who moved to Carp to raise a family in a community they loved, Na says it is the community that has provided support during the pandemic.
"I must say, without our customers," Na starts. "Our local support was so great. People really helped. Some have told me they never do takeout but wanted to help. Even young teens came in and picked something up. The Jazz members (The Swan used to host Friday Night Jazz before the pandemic shut live music down) have come by. We got all our old customers back. They didn't forget us."
Currently, The Swan at Carp is open for indoor dining and take-out from Tuesday to Saturday, 12 p.m. to 8 p.m. Their phone number is 613-839-7926. For more information on The Swan visit their website here, where you will also find their menu and list of chocolate products.
Na and Thompson have two children, Robert, 18, and Leia, 12.
West Carleton Online spoke to Robert last May after gaining admittance to Julliard School in New York.
---