CARP FAIR – It's West Carleton's biggest event of the year, so it's no surprise the Carp Fair was also the biggest event for candidates in the campaign leading up to the 43rd Canadian general election Oct. 21.
It was an opportunity for candidates to reach thousands of Kanata-Carleton residents, especially those ones who call West Carleton home. It was an efficient use of time considering the difficulties of door knocking in a rural community – try walking door-to-door on some of our rural roads and it might take a candidate hours just to reach 10 homes.
So, all five Kanata-Carleton candidates, Dr. Jennifer Purdy, Melissa Coenraad, Scott Miller, Justina McCaffrey and Karen McCrimmon all had booths at the Carp Fair and were all out sharing their platform, buttons, apples, treats and ideas with anyone they could reach at the Best Little Fair in Canada.
West Carleton Online visited every candidate during the Carp Fair on Friday, Sept. 27 and asked them two questions. 1. How's the Carp Fair going? And 2. How did last Tuesday's (Sept. 24) all-candidates meeting in Kinburn go?
All five candidates had a booth at the fair, but many also wandered around the fairgrounds to meet and greet the attendees. We will present their answers and photos in the order we were able to track the candidates down and speak with them.
People's Party of Canada Scott E. Miller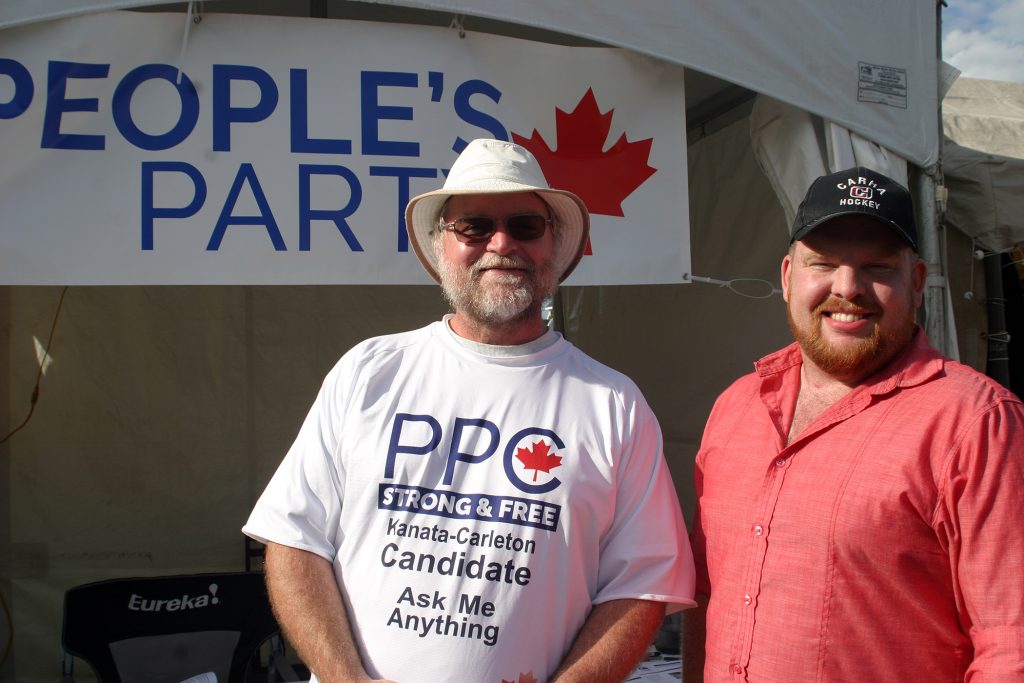 How is the Carp Fair going?
MILLER: "From my perspective, it's been pretty good. Vince (Delaney, a volunteer) says he's been busy talking all day. It's getting out there. This is our big event and I'm hoping to talk to hundreds of people."
How did the debate go from your perspective?
MILLER: "I think it went pretty well from my perspective. I think I got my point across."
Miller said he noticed the some 135-member audience's reaction when he answered "I'll do nothing" when asked about climate change.
"I was able to meet all the candidates and they seemed nice and were respectful."
New Democratic Party Melissa Coenraad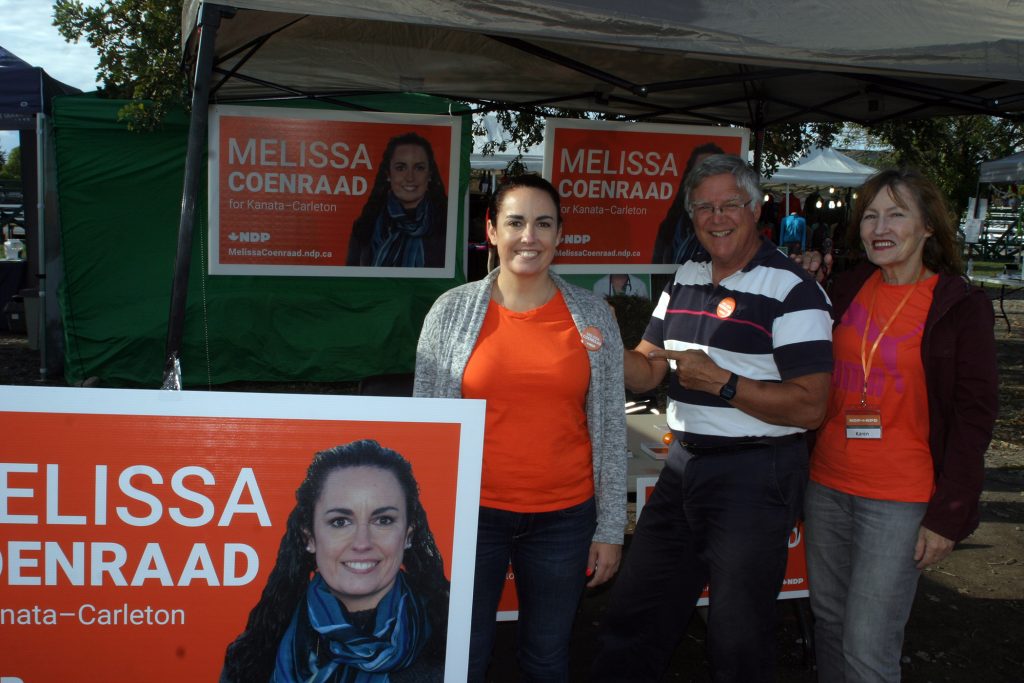 How is the Carp Fair going?
Coenraad spent Friday (Sept. 27) morning at the climate crisis protest in Ottawa earlier and left that a bit early to avoid traffic and get to the Carp Fair.
COENRAAD: "The fair is going really well. We've had a lot of first-time voters come by and say they saw us at the debate. We've had lots of people come by looking for signs. It reminds be of growing up in Stirling, the fair was a pretty big deal back then."
Coenraad was also excited about the chance to hear some music as well.
"I'm pretty excited about Meghan Patrick, I'm not going to lie," she said.
How did the debate go from your perspective?
COENRAAD: "It was good. I thought it went really well. It was my first debate, ever. I was happy with the number of people there, we spoke to many who said they were there to decide on who they were voting for. People take debates seriously. They're going to be pretty important I think, especially in Kanata-Carleton."
Conservative Party Justina McCaffrey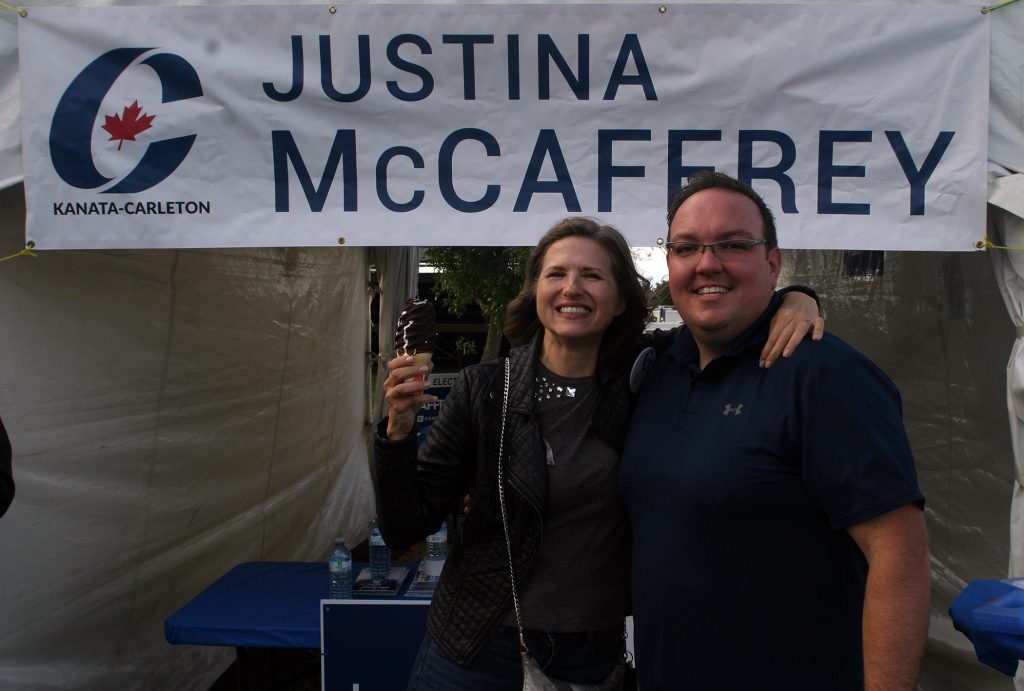 How is the Carp Fair going?
McCAFFREY: I was tired this morning because we've been working so hard on the campaign. But I've been energized talking to people. I was here last year too. I was in the curling club during the tornado. There's a different feel this year. It's really exciting. I love seeing the families. They don't mind talking to us. They're open to talking about politics even though this is a family fun event."
How did the debate go from your perspective?
McCAFFREY: "I liked it. I though it went really well. We stayed on script and we were able to get our point across. People seemed receptive. We stuck to policy and pointing out the mistakes Trudeau has made. We had a lot of positive feedback and we stayed away from the small talk."
Liberal Party Karen McCrimmon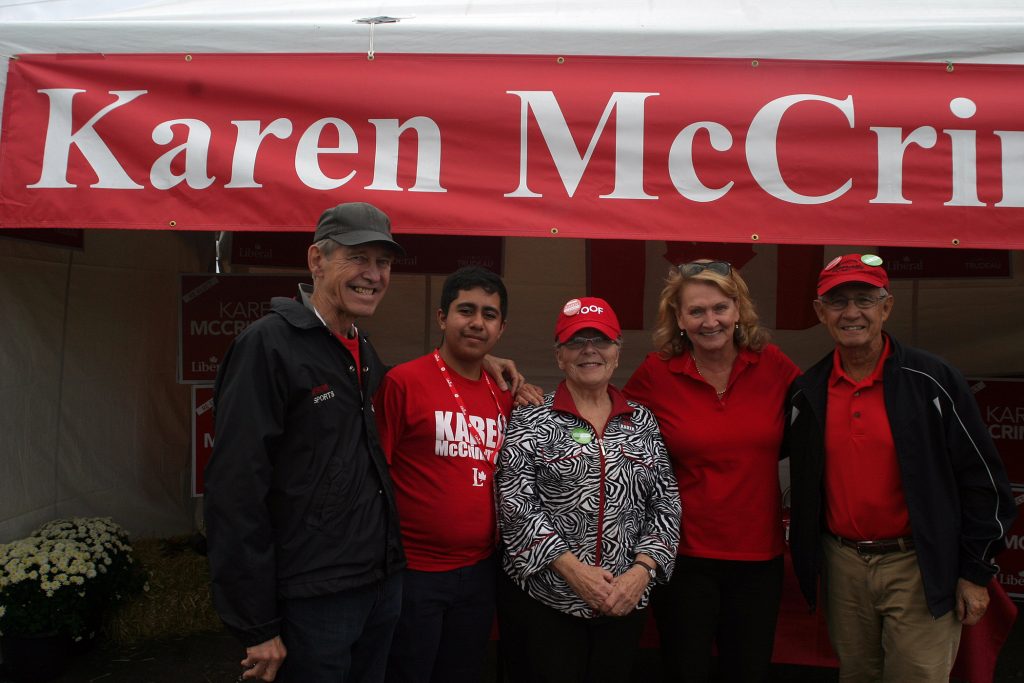 How is the Carp Fair going?
McCRIMMON: "Great, I just love being at the fair. My whole team is here, I'm seeing lots of old friends. Most people are just happy to see us. We're getting a few questions on the environment."
How did the debate go from your perspective?
McCRIMMON: "I think it went very well. We had a chance to compare policies and platforms. I think it went well. It was respectful and thoughtful."
Green Party Dr. Jennifer Purdy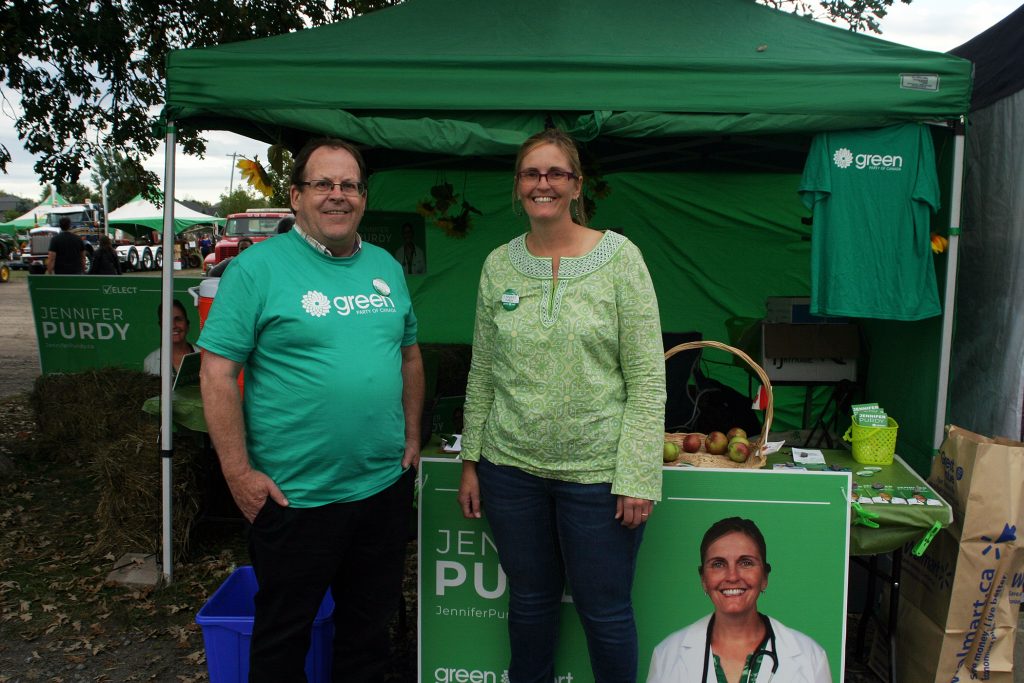 How is the Carp Fair going?
Purdy was another candidate that spent the morning at Ottawa's downtown climate crisis protest.
PURDY: "I've only been here an hour. It's a bit of a younger crowd today (Sept. 27) and I am looking forward to meeting with a lot of people Saturday."
How did the debate go from your perspective?
PURDY: "I think the debate went really well. It was interesting to hear the candidates answer questions and it was interesting to hear what the questions were and what the voters' priorities are."
For candidate profiles, click on the names below:
Conservative Justina McCaffrey
---