Talk sustainability June 11 in Kinburn
WEST CARLETON – Get involved in planning West Carleton's future on Tuesday (June 11) in Kinburn by participating in sustainability workshops at the West Carleton Community Complex.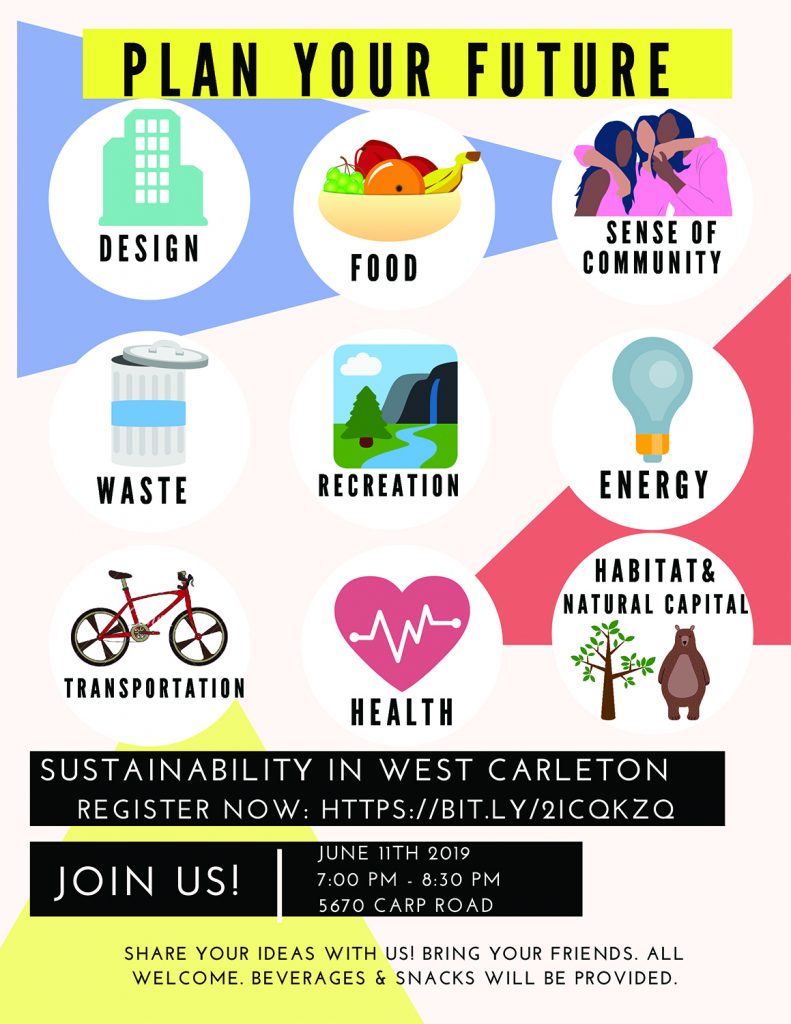 The workshop, titled Sustainability in West Carleton, is being organized by the Ottawa Biosphere Eco-City (BEC) organization.
The organization's mission is to achieve sustainability in partnership with it's stakeholders by sharing ideas, knowledge, and experience.
Originally the organization had the workshop planned for May but suspended the event as extreme flooding took over West Carleton.
BEC Past President Jim Birtch spoke to West Carleton Online in early May in advance of the original meeting.
"It's based on engaging people in sustainability," he said. "We need to make a cultural shift. We're getting people together and putting down some ideas. It's an agenda for action. People come and they bring their ideas and we turn it in to our sustainability plan."
This is the BEC's second such sustainability workshop. In April of 2018 the BEC hosted one in the Hintonburg area which was the pilot for the program.
Birtch thought it was important to reach the rural areas early on in the BEC process.
"We want local ideas," he said. "We would really like the agriculture community there."
At the discussions, you may join a table to develop ideas on issues and projects for 10 Themes – Transportation, Energy, Design, Habitat, Food, Natural Capital, Waste, Health, Recreation and Sense of Place.
"Your recommendations will go into the plan which will be widely distributed," Birtch said. "Everyone in West Carleton will be asked to choose a project and report what they are doing."
The community discussions to create a West Carleton Sustainability Plan takes place from 7 to 8:30 p.m. at 5670 Carp Rd., Kinburn.
"You may have ideas on how to address travel needs, food security, or perhaps an easy way to improve the energy efficiency of your home or business," Birtch said. "Or you may develop ideas in the discussion. All ages are welcome. Come by yourself, or with friends or family. Refreshments will be served. Please register here (and scroll to the bottom for participant registration – please note the dates on this site have not been updated).
---