St. Thomas models rock Kinburn runway
KINBURN – Paris, New York, Milan, London, Kinburn – the fashion capitals of the world.
For the second time in less than two weeks the Kinburn Community Centre has hosted a sold-out fashion show. Around 163 women came out for the Ladies Night Out Fashion Show hosted by the St. Thomas Anglican Church women.
Alia/Tanjay, headquartered at the Hazeldean Mall, showed off their spring and summer collection using 13 models – all members of the church.
Bev Cowan says there's six who put the work in to the long running fashion show including Pat Granger, Lynn White, Gwen McCaffery, Penny Singleton and Mary Braun.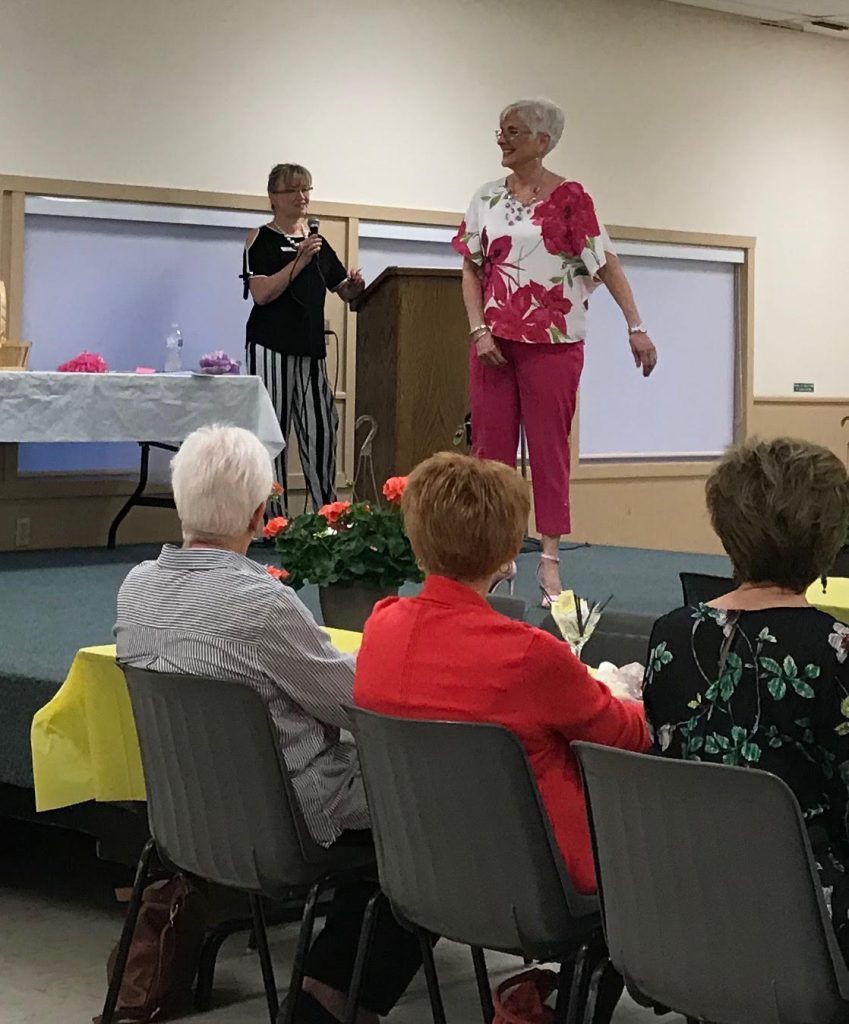 "It was amazing," Cowan told West Carleton Online the day after the show (May 16).
There was also a 50/50 prize and lots of great door prizes as well as tea, coffee and a number of wonderful treats.
"We had some very generous people," Cowan said. "We had some beautiful deserts. It was all very good."
All money raised at the event goes to support the church and its programs. This is the ninth year for the event.
"We were quite happy with the event," Cowan said. "It was just an all-round good night with some laughs and some fun."
---