St. Mike's full of 67's super fans (VIDEO)
FITZROY HARBOUR – A racoon snuck in to St. Michael's Catholic School Fitzroy Harbour Grade 5/6 class yesterday (April 3), but the students didn't mind – it brought pizza.
The 67's mascot, Riley the Racoon, hosted a pizza party for the class, a celebration for being such super fans. The class was picked out of more than 100 schools that applied as 67's super fans based on a video the class submitted as part of a competition.
Teacher Kathryn Erickson and her students created a parody video based on the 67's own parody video the team made earlier in the year. Earlier in the year the OHL team had a special evening that was a tribute to the popular television show The Office. The team made a video based on the opening credits of the show. You can see St. Michael's Grade 5/6 class' video below:
"It was really fun," student Savannah Swire told West Carleton Online taking a short break from the pizza party to talk to the media. "It took a while to make."
Savannah, 11, played a role in the French part of the video and in the first scene.
She says she's a 67's fan and has been to two games.
Savannah says the class was pumped about the visit from Riley and the pizza lunch.
"We did gym this morning and everyone was really excited," she said.
Savannah will be joining most of her classmates this Sunday (April 7) at Game 2 of the 67's second round playoff series against the Sudbury Wolves.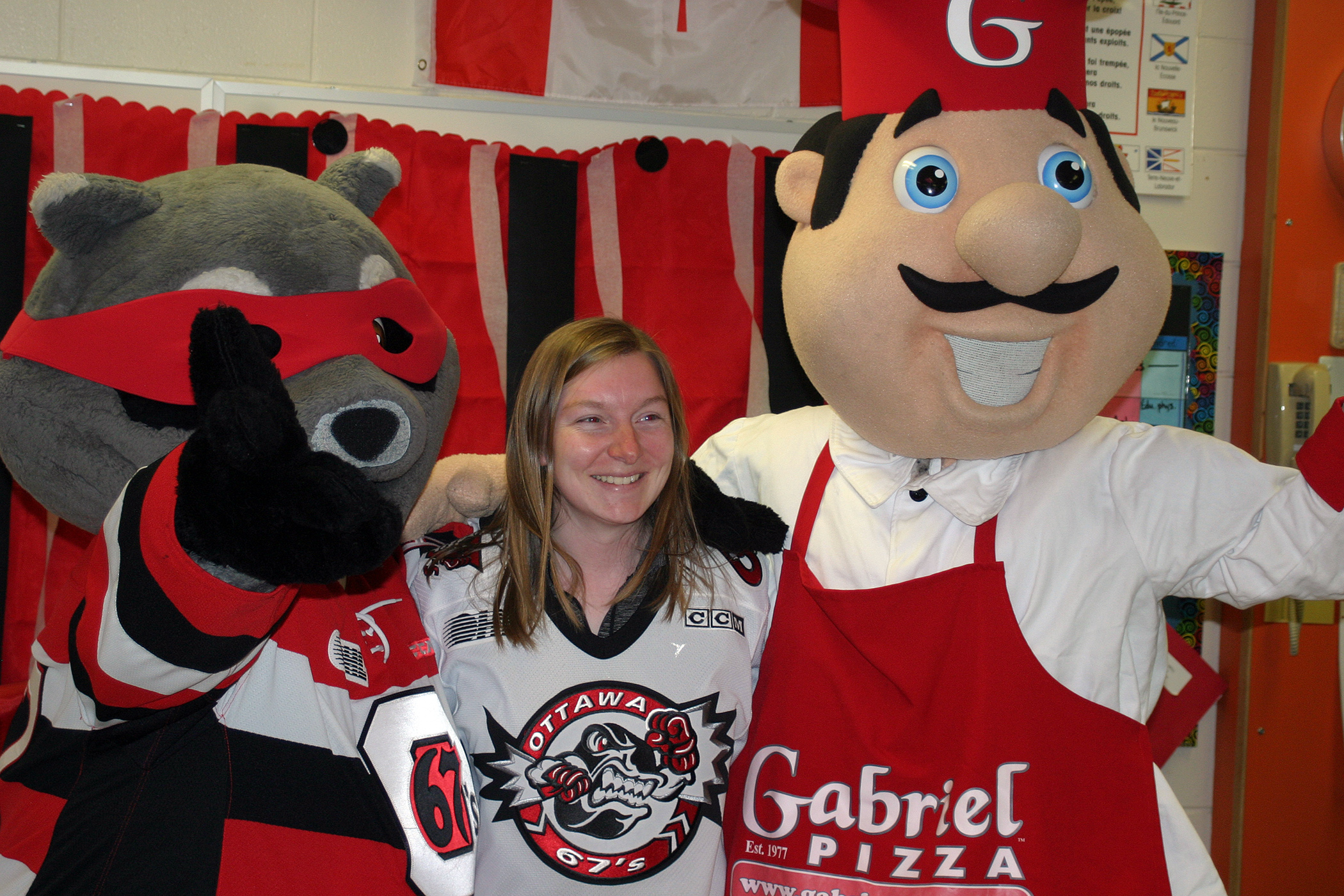 Erickson, who was sporting her 67's jersey for the party, says she is a lifelong fan of the 67's. She goes to "basically every game since I was eight or nine," and when she saw the contest advertised at one of the games, knew she should rally her troops.
"So, we decided to put together a video for the contest," Erickson said. "We decided to do a parody of their parody. We also added an education element. In geography we learned where all the players were from and about their hometowns. We learned French hockey terms. We had a lot of fun with it."
Erickson said it took about a morning of filming and about "three hours of editing."
Along with the Garbriel's Pizza pizza party with Riley, the class was will be special guests at the Sunday playoff game where they class will be honoured on the big screen. The entire school also gets tickets to a game of their choice with the Ottawa Fury.
The 67's are nearing the end of a historic season. The team won 60 games in the regular season and finished first overall in the league. The 67's swept their first round of the playoffs against Hamilton and kick off the second round Friday evening against Sudbury.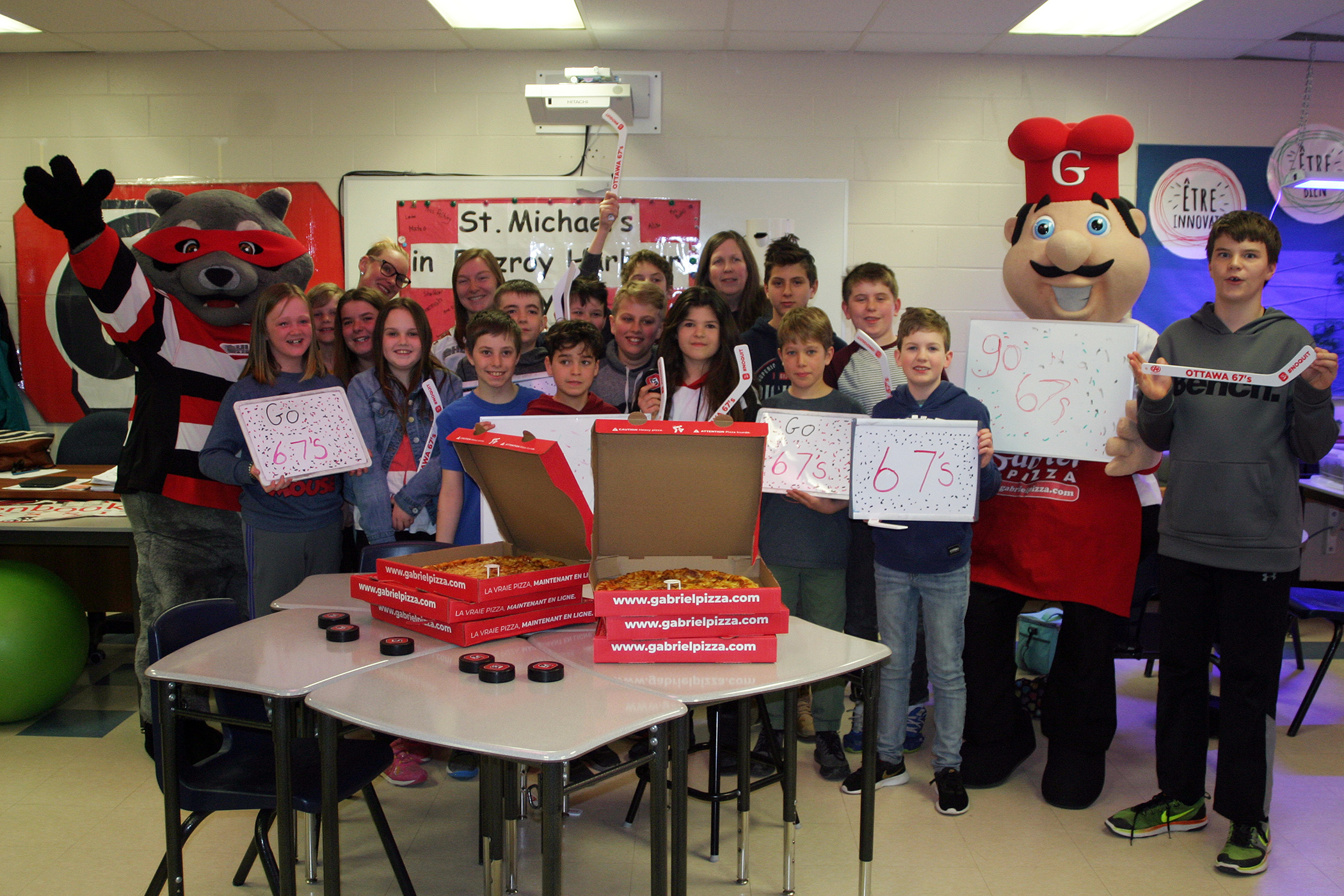 ---