St. Mary's hosts old school corn roast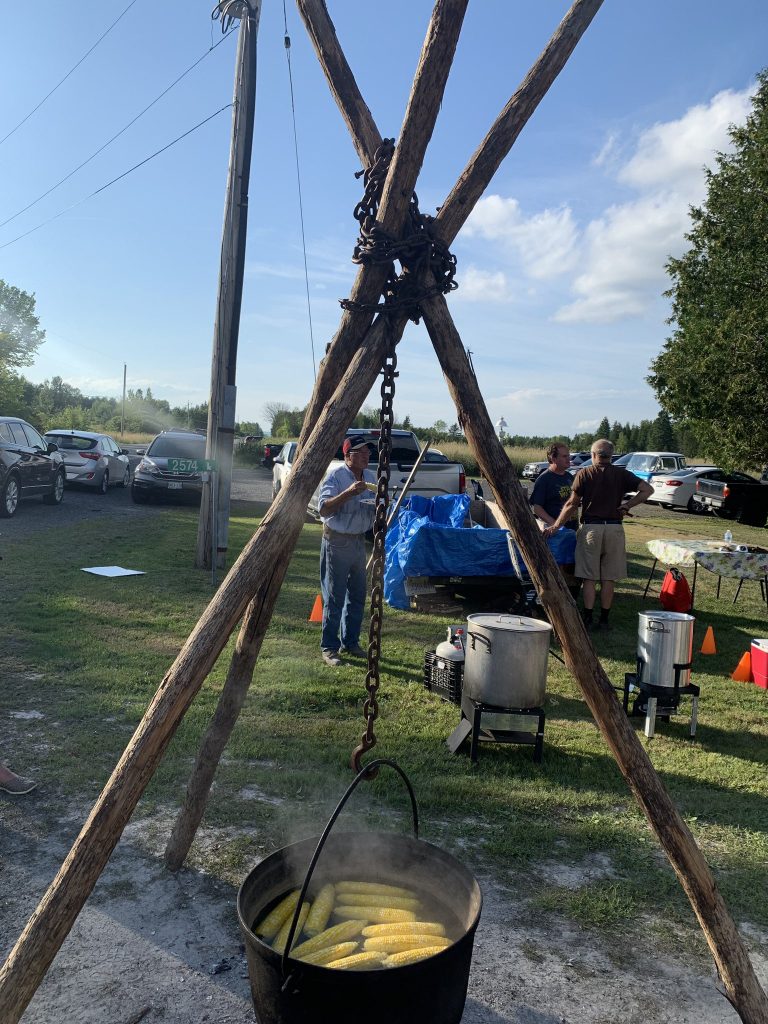 DUNROBIN – Around 100 people came out to enjoy Hudson's Sweet Corn at St. Mary's Anglican Church's last night (Aug. 21).
The church's Old Time Corn Roast is an annual can't miss event for the Dunrobin community. The special guest of honour each year is a pot. The sweet corn is cooked in a pot over an open fire using a tripod that dates back almost 100 years.
The menu also featured homemade baked beans, hot dogs and ice cream cones.
The event was a fundraiser for St. Mary's.
---