St. George's Irish Stew Dinner March 14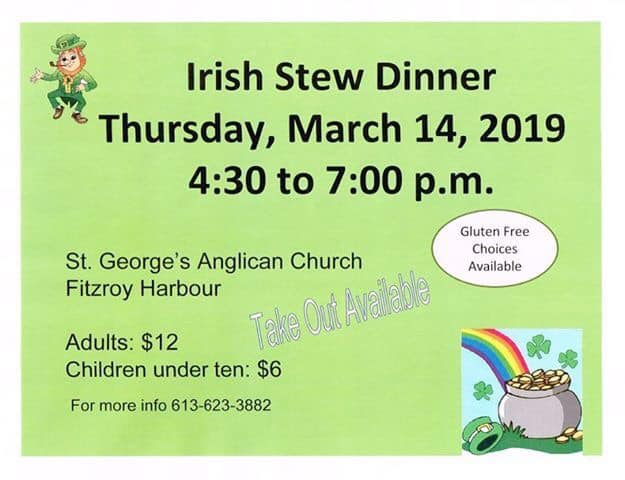 FITZROY HARBOUR – Start St. Patrick's Day weekend off with a full belly.
St. George's Anglican Church is hosting an Irish Stew Dinner on Thursday, March 14 from 4:30 to 7 p.m.
Take out will also be available and there will be gluten free choices on hand.
Dinner for adults is $12 and $6 for children under 10. For more information, call 613-623-3882.
---