St. Gabriel's feeds more than 300
CONSTANCE BAY – No surprise, it was another sell out for the St. Gabriel's Roman Catholic Church Annual Roast Beef Dinner held last Saturday (Sept. 14).
The church, its volunteers and several dignitaries helped serve a roast beef dinner with lots of extras to 305 community members in two sittings starting Saturday at 4:30 p.m.
Those dignitaries included all three levels of political representation including Coun. Eli El-Chantiry, MPP Dr. Merrilee Fullerton and MP Karen McCrimmon.
Lead organizer and church council member Martine Messier says about 30 volunteers including six young volunteers from West Carleton Secondary School help put the dinner together and that includes preparation for the big day. The dinner is always well supported by the Constance Bay community but Messier never knows what that support is going to look like.
"Last year the early sitting was busier than the second sitting," she told West Carleton Online taking a quick break from organizing as the first sitting started to finish up. "This year it's the opposite. It's hard to tell what you are going to get."
It's the ninth year for the roast beef dinner. For "five or six" years the dinner was a steak and lobster meal.
Whatever is on the menu, Messier who has volunteered for 30 years, says she's sure they could have a third sitting if time permitted.
"It's super possible," she said. "I'm always amazed by the support."
Messier enjoys the hard work of preparing the event and is relaxed enough to work in a high-stress operation such as bringing food to the masses.
"I'm retired now," says the former teacher. "I like organizing. I was selling tickets right up to this afternoon. It all turns out in the end."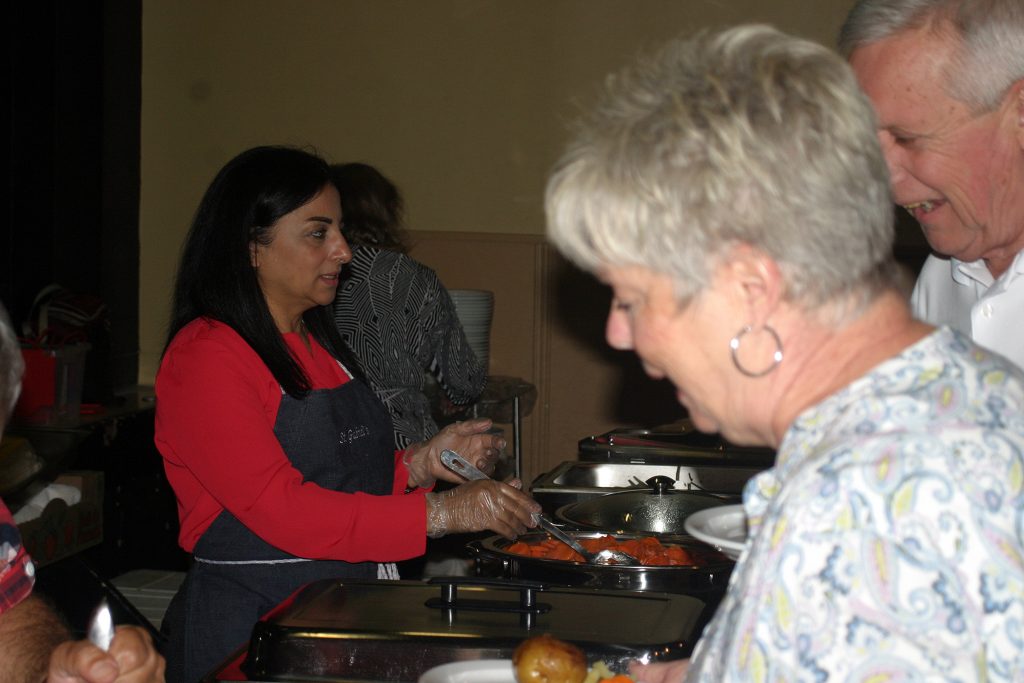 West Carleton Online ran in to Ottawa Sports Historian Jim McCauley at the supper. McCauley is not from West Carleton but says he enjoys travelling from community dinner to community dinner. He said this one measures up.
"It was a great meal," he said.
McCauley also sits on the Ottawa Senators Player Honour committee.
---