Six-year Wolverine commits to Ravens
WEST CARLETON – Don't let the name fool you, Michael Lightbody is a big man and the former six-year West Carleton Wolverine will be using that size to clog up running lanes for the Carleton Ravens OUA football team next fall.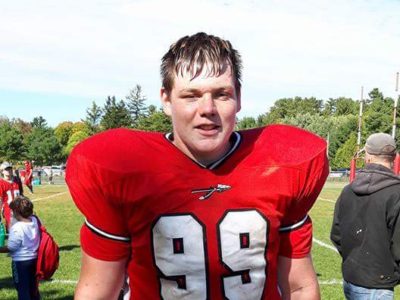 The 6'3", 340-pound defensive tackle committed to the Carleton Ravens on Jan. 28 and will be expected to suit up for Carleton's football team for the 2019 Canadian university football season.
Lightbody is an Arnprior native who played six years with the West Carleton Wolverines, four years with Arnprior District High School and three years with the Ottawa Myers Riders.
Lightbody is expected to study sociology.
"The coaches all seemed like great guys," Lightbody told Canada Football Chat recently. "I'm excited to be coached by them for the next four to five years."
Lightbody has played every position on both the offensive and defensive line in his seven-year career except left tackle.
During his time at ADHS, Lightbody earned several awards including the Best Defensive Linenman award twice, Best Offensive Linemen once and the 3D Offensive Player of the Year.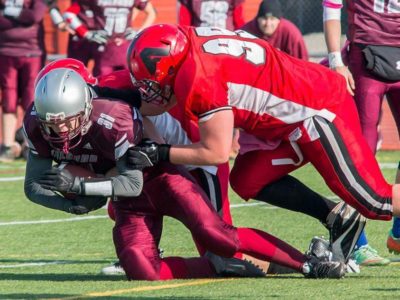 ---