Six-hand euchre kicks off in Kinburn
KINBURN – There's no doubt about it, "euchre is popular in the Valley," Kinburn Seniors Council president Judith Waddell told West Carleton Online yesterday (April 4).
Yesterday was the kick off of the council's biggest fundraiser, Thursday afternoons six-handed euchre at the Kinburn Community Centre and it was a full house as 64 players from as far away as Renfrew dropped by to throw some cards.
"This is our primary fundraiser," said Waddell who was sitting out this session due to uneven numbers. "The proceeds pay for our music and food at our meetings."
The tournament is eight rounds long with 16 hands being played. After the cards there are light refreshments and sandwiches.
"There's a lot of camaraderie," Waddell said.
The tournament is every Thursday in April with volunteers providing lunch for two events and the other two catered by Waterside in Carleton Place and Island View Suites in Arnprior. Entry fee is $5. The council also hosts euchres in October and January.
"It's a beautiful facility," Waddell said of the community centre. "There's lots of parking, the room is bright and everything is on the ground floor. It's perfect for seniors."
For the complete euchre schedule, and all events going on in West Carleton, visit the best Events Listing available in Ward 5.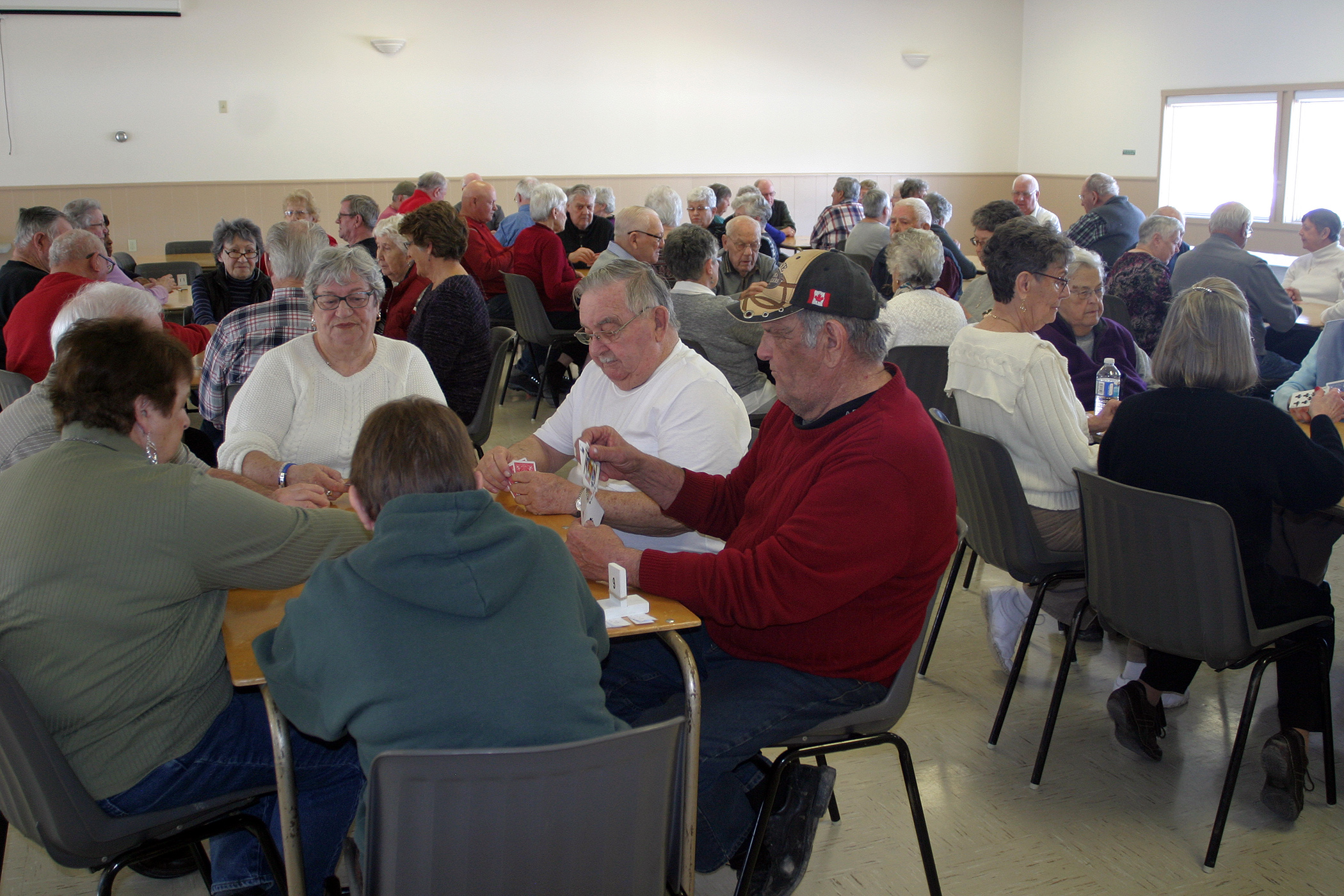 ---