Six face drug charges in Renfrew hotel bust
RENFREW – Ontario Provincial Police (OPP) nabbed six people in a Renfrew hotel room drug bust yesterday (May 27).
"The OPP East Region Community Street Crime Unit (CSCU) has seized a large quantity of illegal drugs in Renfrew," media relations Const. Bill Dickson released in a statement today (May 28). "On May 27, members of the Street Crime Unit, assisted by an OPP Emergency Response Team (ERT) and the OPP Canine Unit, executed a search warrant at a hotel room on Gibbons Road."
The bust happened at the Days Inn by Windham, Renfrew's largest hotel just off Highway 17.
Police seized a quantity of suspected methamphetamine and cocaine as well as Canadian currency, cell phones and other items associated with drug trafficking.
Six people were arrested without incident at the location.
Sean Mackechnie, age 38 of Renfrew, has been charged with:
Two counts of Possession of a Schedule 1 substance for the purpose of trafficking
Possession of proceeds of property obtained by crime under $5,000
Three counts of Fail to comply with a Probation order
The following individuals have all been charged with two counts each of possession of a Schedule 1 substance for the purpose of trafficking:
Sherra Lynn White, age 44 of Stirling-Rawdon Township,
Cary Allen Mackie, age 49 of Augusta Township,
Kassandra Brisson, age 30 of Renfrew,
Hayley Macneil-Macrimmon, age 23 of Admaston-Bromley Township
Tyler Mills, age 24 of Arnprior
All of the accused have been released from custody and are scheduled to appear at the Ontario Court of Justice in Renfrew on Aug. 19.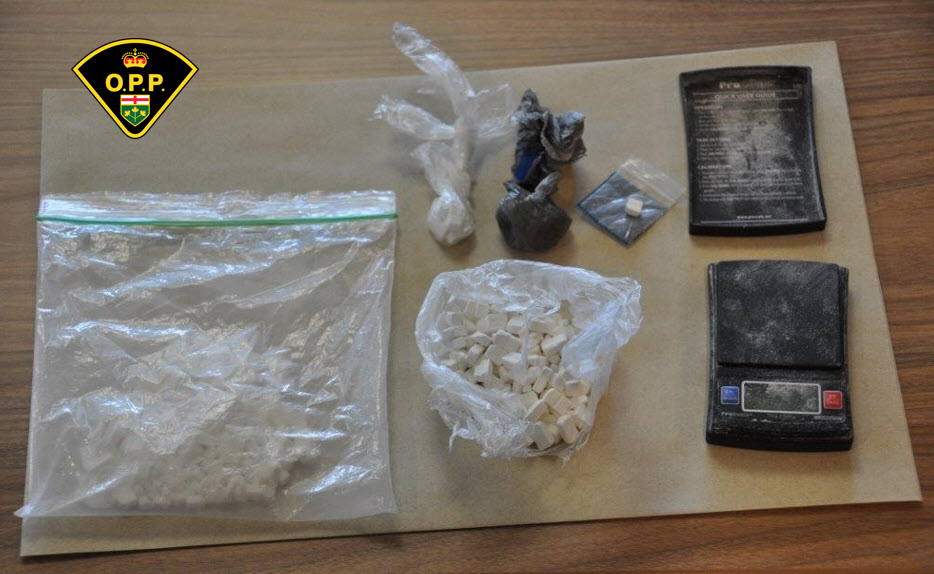 ---