Saturday blaze destroys Arnprior home
ARNPRIOR – All hands were on deck for a Saturday afternoon (June 22) blaze that destroyed an old home in a crowded Arnprior neigbourhood.
Neighbours said the fire moved swiftly through the home located at 229 Bell St. a half-block from Arnprior District High School.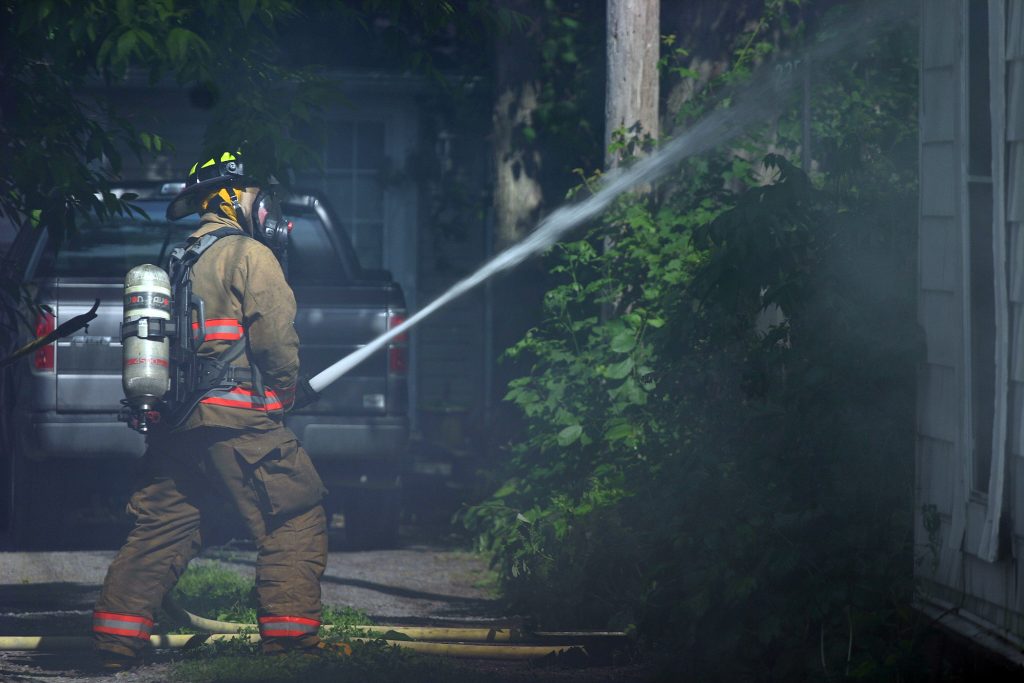 Two firetrucks and several Arnprior Fire Department firefighters battled the blaze while several Ontario Provincial Police constables controlled traffic and kept onlookers safe. Renfrew County paramedics stood by in case needed. Nearly 100 onlookers witnessed the fire despite the thick smoke clogging the air.
The smoke could be seen from nearly any point in Arnprior and was so thick closer to the fire it severely affected visibility.
Three young men were identified as living in the house but declined to comment.
Firefighters were able to contain the fire to one house despite neighbours' homes being located close to the fire. At the time, no serious injuries were reported.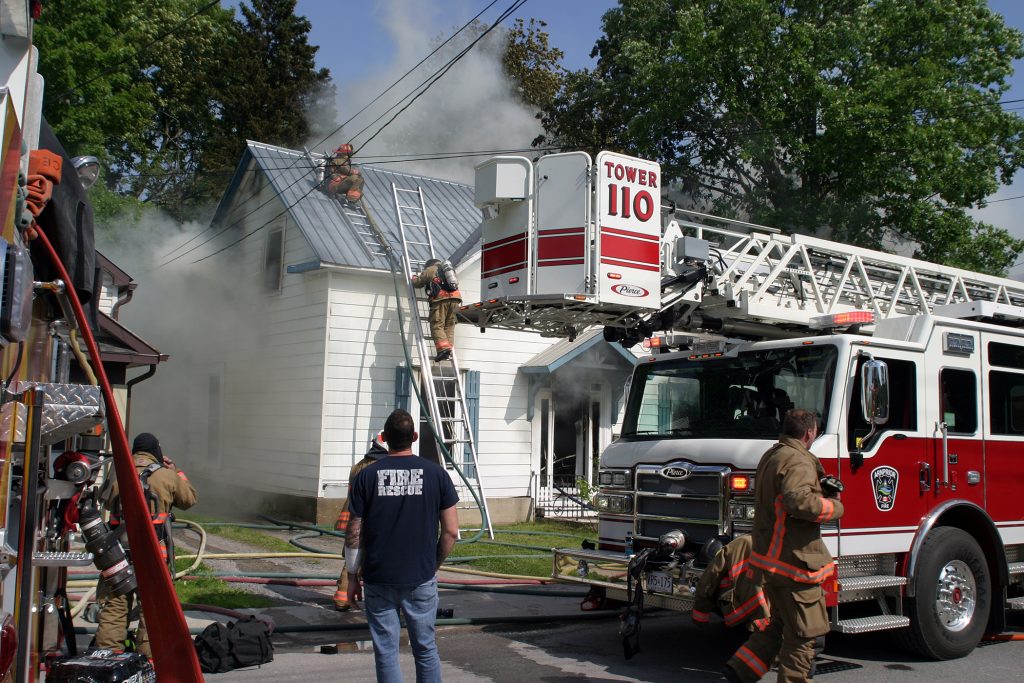 ---