Robber returns to scene to create crime
NEPEAN – Ottawa police need help identifying a robber who returned to create the crime.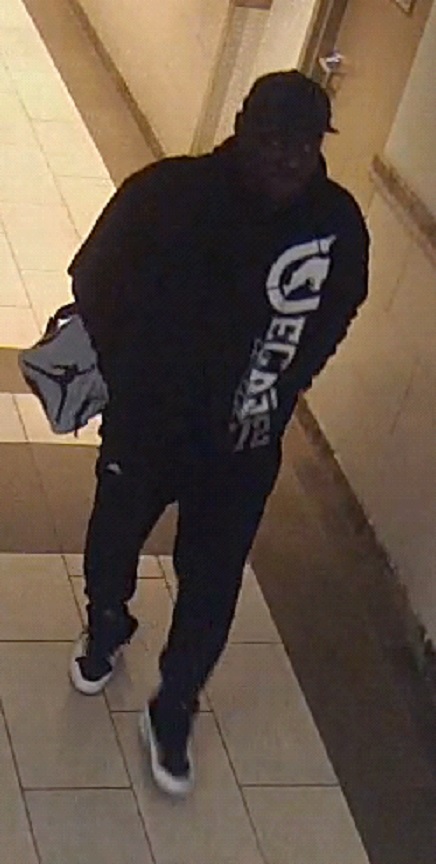 The Ottawa police is asking for the public's assistance to help identify a suspect for a robbery that occurred on June 9, on Bayshore Drive.
"At approximately 12:50 p.m. the suspect entered a store located in the 100 block of Bayshore Drive," Ottawa Police Services (OPS) released in a statement. "The suspect entered the store asking for some cartons of cigarettes, he then left the store saying he would be back. The suspect returned a short time later, walked behind the counter, produced a knife and took an undisclosed amount of money, lottery tickets and cigarettes. The suspect fled the area on foot."
The suspect is described as a black male, 20 to 23-years-old, approximately 6'4" (193 cm) with a muscular build and a goatee. He was wearing a black "Ecco" hooded sweatshirt, black Adidas pants with "Adidas" in white, white with black Nike running shoes and carrying a grey Air Jordan bag.
Anyone with information regarding this incident is asked to call the Ottawa Police Service Robbery Unit at 613-236-1222, ext. 5116. Anonymous tips can be submitted by calling Crime Stoppers toll-free at 1-800-222-8477 or at crimestoppers.ca.
---