Ridge Rock brews tribute to Golf Cart Dave
CARP – The brewers at the Ridge Rock Brewing Company have crafted a tribute to super-volunteer 'Golf Cart' David Creighton who passed away last Monday (Nov. 9).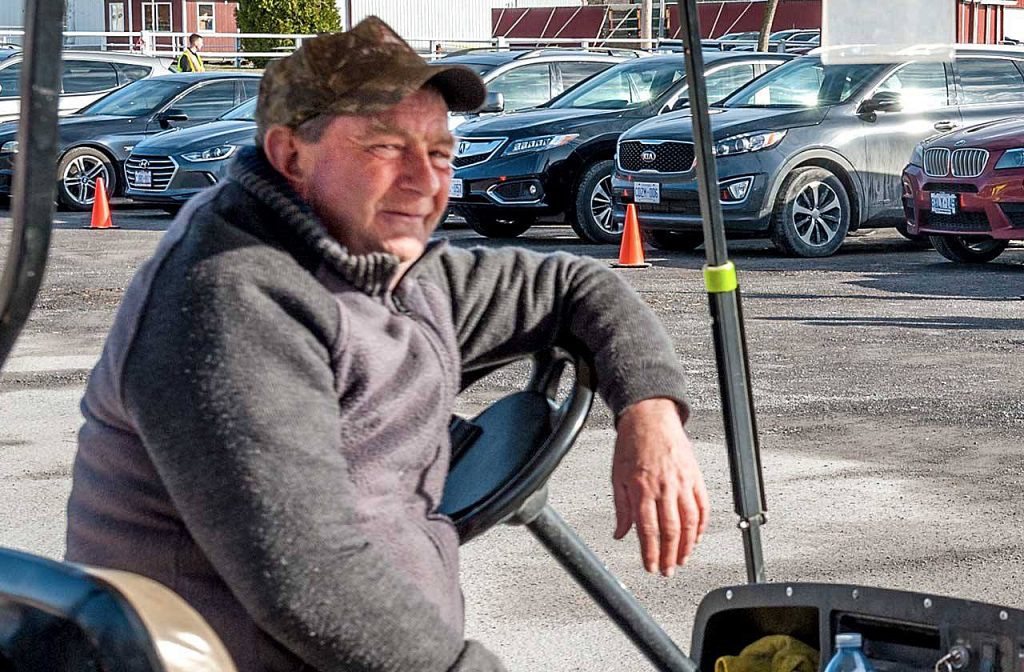 Creighton was a well-known volunteer helping out with practically every single event held in the Village of Carp. Because of that volunteerism, he was known by pretty much everyone in Carp. Those who didn't know him personally, easily recognized him as he could be regularly seen travelling to and fro on a daily basis in his golf cart. On Monday, he passed away of cancer.
"We were saddened to hear of the loss of one of Carp's finest, 'Golf Cart' Dave Creighton," the Ridge Rock released in a statement yesterday (Nov. 12). "As we all know here in the village, Dave was an icon. In memoriam, we are releasing a very small batch of beer we had originally planned as a test batch for upcoming projects."
The new Ridge Rock craft beer will be known as One for Dave.
"One for Dave is Ridge Rock's first attempt at a light-lagered ale, and comes in at 4.0 per cent ABV," the Ridge Rock said. "A donation will be made to Dave's family from the sales of these two very limited kegs."
---