PSW says home-based clients still at risk of COVID-19 infection
KINBURN – A personal support worker (PSW) feels seniors who receive support in their homes are not being properly protected from COVID-19 despite provincial changes to long-term care (LTC) policy.
Yesterday (April 15) Premier Doug Ford and Long-Term Care Minister and Kanata-Carleton MPP Dr. Merrilee Fullerton announced immediate changes to LTC, specifically multi-residence homes. A significant portion of COVID-19 deaths have occurred in LTC facilities. Almonte's Country Haven has been devastated with 18 deaths so far. The changes, which came in the form of an emergency order, include restricting PSWs from working at multiple homes; increased COVID-19 testing; and personal protection equipment (PPE) upgrades.
During the announcement, the government acknowledged some outbreaks in facilities were a result of PSWs who worked in multiple homes.
The government described the new regulations as a 14-day order taking effect April 22 but says it will likely be extended with its other emergency orders.
Registered Nurses' Association of Ontario chief executive officer Doris Grinspun estimates 45 per cent of PSWs work in multiple homes.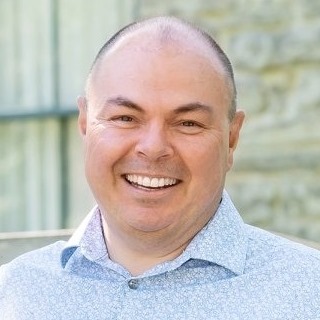 While the emergency orders may help the multi-residence homes, Kinburn-based PSW Patrick Garbutt says they do nothing to protect seniors and those with disabilities that have PSWs come to their private residences.
"Nobody's talking about the seniors at home," Garbutt told West Carleton Online yesterday (April 15) on his way home from his client's Vydon Acres home. "That's the issue for me."
Garbutt is a private PSW who has one full-time client and a part-time client as well. Garbutt recently spoke to West Carleton Online about the lack of PPEs available for PSWs. Garbutt is the primary PSW at his full-time position and says around five PSWs attend his client's home each day, Monday to Friday. That is five different PSWs each day.
While Garbutt says he will see the same ones a couple of times during the week, it means a variety of people are entering his client's home each day.
"One of my clients has four different PSW agencies coming in to their home, five times a day," he said. "Another client has three people a day."
Garbutt knows of four agencies that sends PSWs to his clients including St. Elizabeth, Bayshore, Access and Care Partners.
But other than that, due to privacy regulations, he knows very little about where the PSWs have been and what they have been doing.
"We don't know what their other assignments are for those PSWs," Garbutt said. "We're trapped in a bubble. I know one that travels from Campbell's Bay, QC, to Hailey's Station, to Renfrew. That tells me she has four clients, but I don't know if the homes she's visiting are locked down like ours. If just one of those people are sick you could end up with a significant domino effect."
Garbutt says there's not much consistency between safety protocols between the agencies either.
"Some are wearing masks, some need them provided – which I do – and some are told they don't need them," Garbutt said. "The don't need N95 masks, but they should be wearing a mask to protect other people from them. If a PSW is serving someone with COVID-19, we have no legal way to know that information. We can't talk, even in general terms, about other clients. Some of the people in homes aren't necessarily PSWs. They might be comfort keepers, sort of like a senior-sitter, and not medically trained."
Garbutt says it creates a stressful work environment for him and his client.
"Most of them are phenomenal, but they don't have the personal investment I do," he said. "I worry about my client getting sick, losing me client, getting sick myself and losing my income."
Garbutt says legislation is needed to regulate PSWs who work in private residences and the agencies that employ them.
"The whole reason for homecare is so the government doesn't have to build more LTC facilities," Garbutt said. "Some don't need 24-hour care but do need care. We can't just focus on the LTC facilities. We're all in this together. If one of us falls, there are people who will need care. We have a huge hole here we have to patch."
While West Carleton Online participated in yesterday's Ottawa Public Health COVID-19 update, we took the opportunity to put the question of stiffer regulations for PSWs working in private homes to chief medical officer Dr. Vera Etches.
"Yes, yes, personal support workers, specifically have been top of mind for a number of weeks as we saw with today's (April 15) announcement," Etches told West Carleton Online. "They were wondering where can they get PPE? How are they being protected? So, this is something we have been raising with our health care partners. We know it's on their minds as well."
Etches says the provincial government's emergency order is a good start to the issue.
 "We see this first step with restricting the number of locations that someone can work at a long-term care home or a retirement home," she said. "We think that, by extension the more we can restrict the number of exposures that people have the better, in homecare settings as well. This is certainly something that is being examined."
---