Possible hate crime committed at Algonquin College
NEPEAN – Ottawa police are investigating a possible hate crime that occurred at Algonquin College Tuesday afternoon (Jan. 28).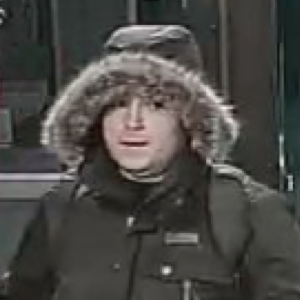 "The Ottawa Police Service (OPS) Hate Crime Section is asking for the public's assistance to identify the suspect of hate-motivated mischief to an Indigenous painting at Algonquin College on Woodroffe Avenue on Jan. 28," the OPS released in a statement today (Jan. 30). "At approximately 8:26 p.m., a male suspect entered C Building carrying a plastic bag and what appeared to be a mop. The suspect then proceeded to the painting and defaced it by splattering paint on it."
The suspect is described as a Caucasian male, 5'8" (173 cm) to 5'10" (178 cm), heavyset, clean shaven. He was wearing a black or dark-brown coat with fur-trimmed hood, black or dark blue pants, faded brown leather boots with yellow striped shoelaces and a black backpack.
Anyone with information regarding this incident is asked to call detective Ali Toghrol at 613-236-1222, ext. 5453. Anonymous tips can be submitted by calling Crime Stoppers toll-free at 1-800-222-8477 or at crimestoppers.ca.
---