Police seek man who cashed stolen lottery tickets from Stittsville robbery
STITTSVILLE – Police are seeking a man who recently cashed lotto tickets stolen by an armed thief who used a rifle to rob a convenience store in Stittsville early in February.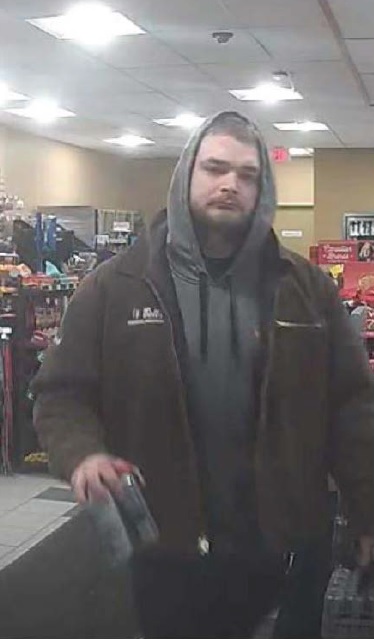 "The Ottawa Police Service (OPS) Robbery Unit is seeking the public's assistance in identifying a person of interest in a commercial robbery that occurred in the 1 to 100 block of Hobin Street, on Feb. 6," the OPS released in a statement today (March 3).
At approximately 10:30 p.m., a lone male entered a store armed with a rifle and robbed the clerk of cash, cigarettes and lottery tickets.  An Ottawa man was charged in regards to this incident.
"Shortly after the robbery, a second male was captured on camera redeeming some of the stolen lottery tickets at a nearby business located in the 500 block of Hazeldean Road," the OPS said. "This person of interest is described as a Caucasian male, in his twenties, heavyset, with a brown beard. He was wearing a brown jacket with a grey-hooded sweat-shirt."
Anyone with information regarding this incident is asked to call the Ottawa Police Service Robbery Unit at 613-236-1222, ext. 5116. Anonymous tips can be submitted by calling Crime Stoppers toll-free at 1-800-222-8477 or at crimestoppers.ca.
---