Police seek 45-year-old male wanted for west-end thefts
OTTAWA – Ottawa police have charged a man with five counts of theft but are still working on catching him.
"Between March 19 and Oct.  25, a lone male suspect attended five different jewelry stores in Ottawa and stole expensive rings as he posed as a customer," the Ottawa Police Services (OPS) released in a statement today (Oct. 31).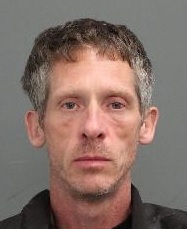 Investigators from West Criminal Investigations identified John Borrens, 45-years-old of Ottawa, as the individual responsible for these thefts. Borrens is wanted on five counts of theft over $5,000, 11 counts of breach of probation and one count of breach recognizance.
He is described as a Caucasian male, 5'7" (170 cm), 119 lbs (54 kg) with brown hair with grey at the sides. Anyone with information regarding the current whereabouts of John BORRENS is asked to call the Ottawa Police Service West Criminal Investigations Unit at 613-236-1222, ext. 2666. Anonymous tips can be submitted by calling Crime Stoppers toll-free at 1-800-222-8477 or at crimestoppers.ca.
---