Police on hunt for man wanted under Mental Health Act
OTTAWA — Ottawa police are looking for a man who disappeared from the Royal Ottawa Hospital Aug. 29.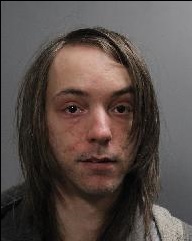 "The Ottawa Police Service (OPS) is seeking the public's assistance to locate a man who is missing from Royal Ottawa Hospital (ROH) since yesterday evening," the OPS released in a statement yesterday (Aug. 29).
Jonathan Beauvais, 25-years-old of Ottawa, is also wanted under the Mental Health Act. He was last seen leaving the ROH property on Carling Avenue at approximately 6 p.m. on August 29 where he was in custody after being deemed not criminally responsible in relation to stalking and assault charges. Beauvais has outstanding charges for sexually touching women unknown to him in public.
Beauvais is described as a Caucasian male, 6' (183 cm), thin build with should length shaggy, black hair. He was last seen wearing a black baseball cap with logo, black and white checkered polo shirt, light grey khaki pants and black striped running shoes.
Anyone with information about his whereabouts is asked to contact the Ottawa Police Service at 613-236-1222. Anonymous tips can be submitted by calling Crime Stoppers toll-free at 1-800-222-8477 or at crimestoppers.ca.
---