Police find drugs at car crash in Renfrew OPP weekly round-up
RENFREW COUNTY – The Renfrew Detachment of the Ontario Provincial Police (OPP) investigated 176 calls for service between Jan. 3 and Jan. 10.
Arnprior and Renfrew officers investigated five domestic disputes during the past week. One accused has been charged with one count of assault.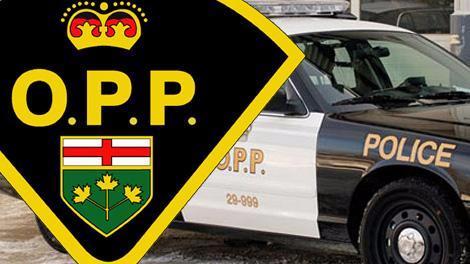 "If you or someone you know is living in or involved in an abusive relationship help is available," OPP media relations officer Const. Amanda Carruthers released in a statement today (Jan. 12). "Contact Bernadette McCann House 24/7 for support, advice or the safety of a shelter at 1-800-267-4930. The Women's Sexual Assault Centre of Renfrew County is also available 24/7 for information and support at 1-800-663-3060. You could also attend the emergency department of any hospital in Renfrew County and ask to speak to a member of the Assault Response Team. Victim Services of Renfrew County is also available to provide emotional and practical assistance to people who have experienced domestic violence. They can be reached at 613-649-2852 or toll free at 1-877-568-5730. In emergencies call 911."
On Jan. 2, at approximately 9:15 a.m., an officer with the Renfrew OPP attempted to conduct a traffic stop on Highway 17 in McNab/Braeside Township. 
"The driver failed to stop for police and proceeded into a field," Carruthers said. "As a result of the investigation, the 54-year-old driver from Ottawa was arrested and charged with fail to stop and drive motor vehicle-perform stunt contrary to the Highway Traffic Act. The driver was further charged with drive motor vehicle with cannabis readily available contrary to the Cannabis Control Act." 
The accused was issued a Summons and will appear at the Ontario Court of Justice to answer to the charges.
"On Jan. 6, at approximately 9:20 p.m., officers with the Renfrew OPP Detachment responded to a single motor vehicle collision on Highway 60 in Admaston-Bromley Township," Carruthers said. "The cause of the collision remains under investigation." 
David Kingsbury, 47 Algonquin's of Pikwakanagan Ontario First Nation, was charged with possession of a schedule 1 substance – methamphetamine contrary to the Controlled Drugs and Substances Act and driving while under suspension contrary to the Highway Traffic Act. The accused was released on an Undertaking and is scheduled to appear at the Ontario Court of Justice in Renfrew on Feb. 17.
On Jan. 6, officers with the Renfrew OPP Detachment responded to a lottery scam fraud where the victim was advised through a social media app they were the winners of $75,000.
"The victim was told to pay a fee in order to receive their winnings," Carruthers said. "The victim made those payments by purchasing gift cards and forwarding the PIN numbers to an unknown individual. The Renfrew OPP is reminding the public to take precautions and not to send money or other forms of payment to unknown sources."
If you believe you have become a victim of fraud, contact your local police service and the Canadian Anti-Fraud Centre at 1-888-495-8501 (toll-free) or report online at www.antifraudcentre.ca. You can also call Crime Stoppers at 1-800-222-8477 (TIPS) or report the incident online at www.ontariocrimestoppers.ca.
Crime Stoppers Pembroke/Renfrew County believes that someone may have information that could assist police in solving these crimes. If you have information that results in charges being laid, you qualify for an award of up to $2,000. Call Pembroke/Renfrew County Crime Stoppers at 613-735-8477 or toll free at 1-800-222-8477. You could help solve a crime. All tips remain anonymous and you will not have to attend court. Crime Stoppers does not subscribe to call display. The telephones are answered 24 hours a day.  Please visit the website www.valleytips.ca.
---