Pinto Valley adds horsepower
SMITH'S CORNERS – Last Saturday Pinto Valley added a ton of horsepower to the ranch thanks to a longtime military friendship and a love of gleaming, rumbling motorcycles.
Normally known for its horses, Pinto Valley Ranch hosted the halfway mark for the Breaking the Silence Ride in Memory of Sarah held last Saturday (Sept. 14). The ride is a fundraiser for the Robbie Dean Family Counselling Centre and is held in September in conjunction with Suicide Awareness Month.
This year, 55 motorcycles from as far away as Ottawa and North Bay left Pete's Sales and Service in Petawawa Saturday morning, winding their way 148 kilometres down scenic Ottawa Valley roads, on their way to Pinto Valley Ranch in Smith's Corners.
Pinto Valley Ranch is a landmark in West Carleton, once being a public horse facility, now a private farm, but still owned by the Smith family.
Tracey Smith Jardine and husband Ben Jardine run the farm that has about 30 horses on it, among other varied animals. Benny, through his military history with 1 RCR, CANSOFCOM is good friends with Jimmy Donovan – the father of Sarah Donovan, the young woman the ride is in memory of who lost her life in the Petawawa River earlier this spring.
The Jardines were honoured to be the half-way spot for the ride and provided lunch and a respite for the riders, close to 100, to take a break and even meet some of the horses.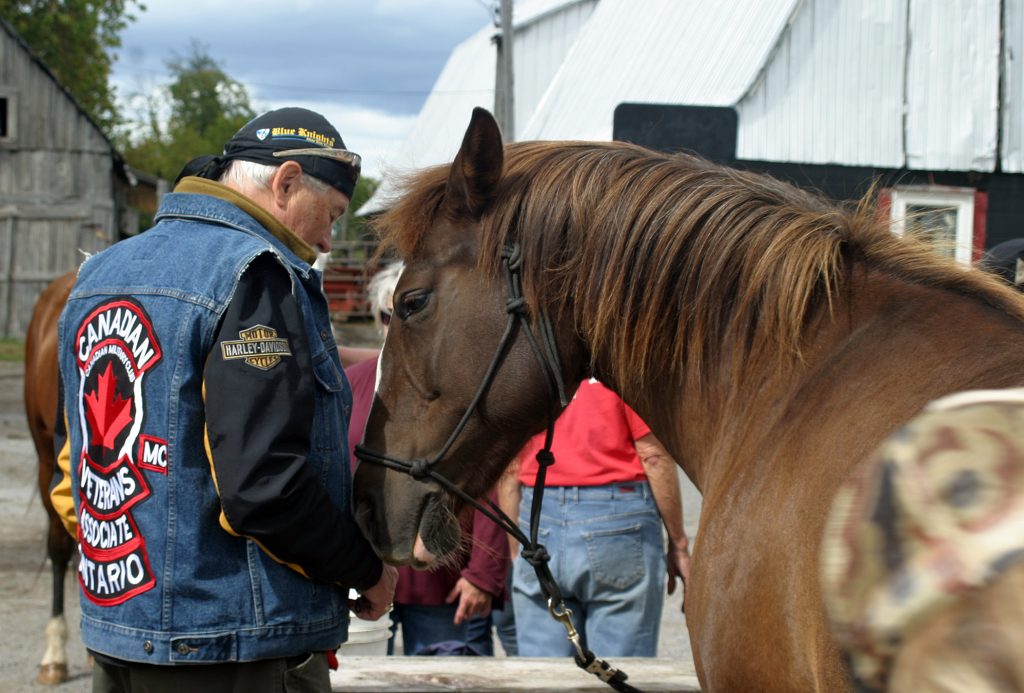 Jimmy was gracious enough to speak with West Carleton Online at the halfway mark.
"This is wicked," he said. "I had nothing to do with organizing it. Me and my daughter used to ride in all of these events."
Jimmy, who has 36 years in the Canadian military, said the ride was perfect.
"We got one little sprinkle," he said. "The weather was on our side."
And the organizers picked the perfect turn around spot.
"Couldn't find a better venue," Jimmy said. "I've known Benny for a long time."
Robbie Dean centre executive director Monique Yashinskie was also at the ranch. She said it wasn't hard to pick someone to dedicate this year's ride to.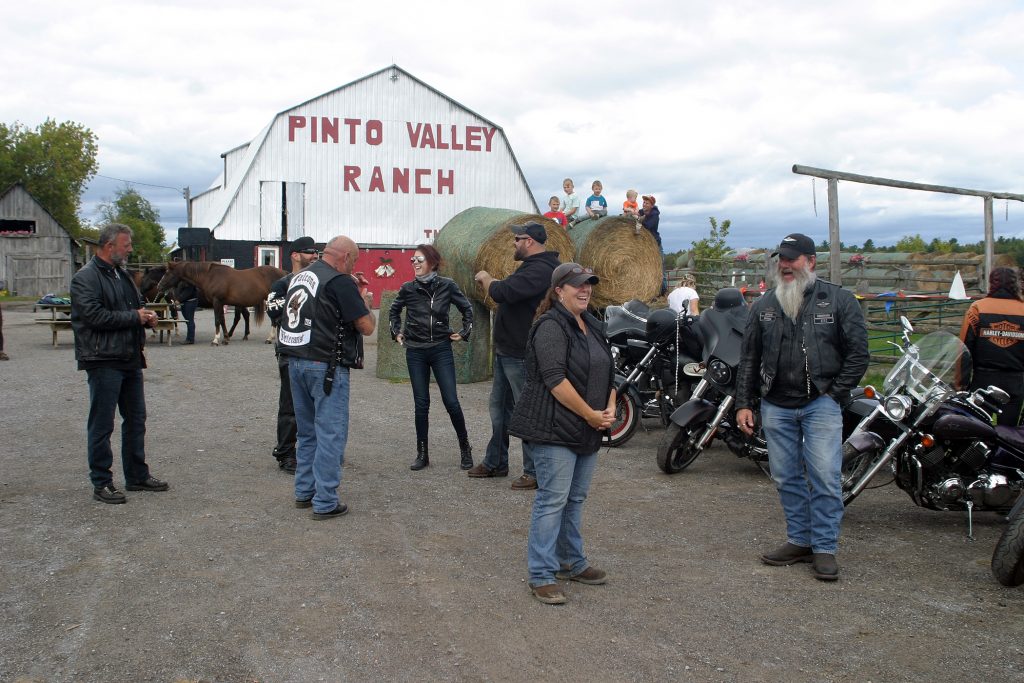 "Her family are all riders," she said.
Yashinskie is also Robbie Dean's mom, the son the organization is named after. The centre is five years old and its days like today that show her there is progress.
"I often ask myself how do I know we are doing a good job?" she said. "It's overwhelming. It's hard to put in to words. It's times like today that give you the answer."
The Robbie Dean centre receives no government funding and fundraises all its expenses which work out to about $230,000 a year.
"Fundraisers are the only way we are able to keep our doors open," Yashinskie said.
The centre gets 1,500 visits a year and since 2013 has successfully completed 500 suicide interventions.
"We get 2,000 calls a year from people looking for help," Yashinskie said. "Every penny we raise goes in to our program. We have a really strong fundraising team and a really engaged board of directors."
The centre has four paid staff and two volunteer counselors. The centre "has a presence" in five communities in Renfrew County serving people aged 16 to 40.
---